Audi RS3 Sportback first drive review: price, specifications and 0-60 time
Our first impressions of the latest fast Audi
The previous RS3 looked and sounded the part but was a huge disappointment – clumsy, inert and rather dull. Can the new car bring the on-paper promise to life on the road and track?
What is it?
The new RS3 is a sort of hyper-hatch. At £39,995 it sits well above a Golf R or BMW M135i and its 2.5-litre five-cylinder turbocharged engine produces 362bhp at 343lb ft from 1625-5550rpm. Four-wheel drive (of course), turbocharged, twin-clutch 'box, five-doors… its closest rival is the A45 AMG. However, we much prefer the Golf R to the Mercedes and the RS3 Sportback will need to be very good to justify a £10,000 premium.
Engine, Performance and 0-60 time
Where to start? Well, the new RS3 utilises the latest Haldex four-wheel drive system, with the multi-plate clutch now housed in the rear axle to aid weight distribution. The system can now channel up to 100-percent of power to the rear wheels when necessary. However, it remains to be seen if the computer's definition of 'necessary' tallies with ours – which is of course, 'very often.' There's also now torque-vectoring by braking to aid agility.
Then there's that engine. The five-cylinder direct injection engine really is a thing of great character and big, hearty performance. In the ever-surprising RS Q3 it feels illicit and strangely out of context but very definitely fabulous. In the previous RS3 is was perhaps the only redeeming feature in dynamic terms and now it's stronger than ever: 362bhp from 5550-6800rpm and 343lb ft from 1625-5550rpm. It's also EU6 compliant and promises a combined 34.9mpg. The only gearbox option is a 7-speed S tronic twin-clutch system, refined for even faster shifts. Although how you quantify 'faster' when there's no perceivable break in torque is hard to fathom…
Combined with a reduction in weight of 55kg down to a more competitive 1595kg the RS3 can cover 0-62mph in 4.3-seconds and you can choose to raise the limiter from 155mph to 174mph. There's loads more, too: 8-piston calipers at the front gripping 370mm wave profile discs, optional ceramics for the front axle (saving 5kg per corner), optional magnetic ride control and a variable ratio steering rack that essentially gets faster as you apply more lock (mechanical, rather than the dreaded Dynamic Steer found on other RS models).
What's it like to drive?
The launch was held on the Vallelunga racetrack near Rome and the surrounding roads and neither scenario was ideal – the track cars had been tweaked so the stability control couldn't be disabled and the roads were narrow and blind. Even under these restrictions it's obvious that the RS3 is a much more enjoyable car than its predecessor. There's more suppleness (our test cars were on the standard fixed-rate dampers), more instant response at the front end and certainly a greater sense of agility and adjustability. Where the old car was resolute and then slipped into awkward understeer, the new car drives through a corner much more precisely and on its toes. During the turn-in phase you can feel the rear axle helping to point the car at the apex and that sets you up to exit in a nice neutral stance. Of course, traction is massive.
Partnership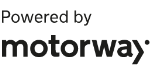 Need to sell your car?
Find your best offer from over 5,000+ dealers. It's that easy.
The engine is curious. It sounds superb – the optional sports exhaust might be a bit too loud for some tastes – but the anticipated performance never quite materialises. It feels fast but not in the overpowered engine/smallish car way that you'd hope. I'm not sure that it feels much of a step up over the Golf R, M135i or indeed the S3. And the flat torque 'curve' doesn't seem to translate on the road, either. There's a real ramping up of performance over the rev range – which is nice – but when you expect to fire out of a corner on a big hit of torque you instead have to wait for the engine to spin-up a bit faster before the rush arrives. It's by no means 'flat' but still it doesn't quite feel the full 362bhp.
In fact driving the RS3 does create these little nagging doubts in general. It's beautifully built of course, it's quick and much more agile than previously, but it's not overflowing with feedback and excitement. For example the S1 feels more manic, keener to react to the throttle in its balance and is the more vivid experience. Of course to expect the RS3 to recreate that feeling might be misguided, but it does lack the beautiful fluidity of the Golf R and you hope for some blood and thunder to make up for that. It never quite arrives.
After our allotted three laps with ESC set to Sport, which allows a little slip but still masks the four-wheel drive system's ultimate capabilities, we sneak out for a few photography runs. Suddenly the RS3 comes alive, sliding into corners with accuracy and control and holding comedy angles of oversteer with an easy grace. There's no question this is a super-talented car, but it's a shame that it requires an empty racetrack and a big bung to fully reveal its entertaining side. It's a massive improvement over the previous car but this first taste suggests it still falls short of its towering potential.
Rivals
If you consider the main rival to the RS3 Sportback to be the A45 AMG it's a compelling car. The engine is more naturally charismatic, the gearbox is faster, the chassis is much more alive to your inputs on the road and the interior is more sophisticated but still feels special. However, at £10,000 less it's hard to ignore the Golf R… You might argue that it will appeal to very different people but the fact remains that dynamically the Golf is just the sweeter, more involving and more intense experience.
Anything else I need to know?
The Drive Select system alters Drivetrain, Steering weight and (with the optional exhaust and Magnetic Ride Control) sound and damper settings. There are three presets, 'Comfort', 'Auto' and 'Dynamic' plus you can tailor a personal setting under the 'Individual' mode. In Dynamic and the ESC Sport setting, power is sent to the rear wheels more quickly.