Hyundai N may never give us another petrol-powered model
Hyundai's technical advisor Albert Biermann tells us to temper our expectations for another combustion-powered N model in the UK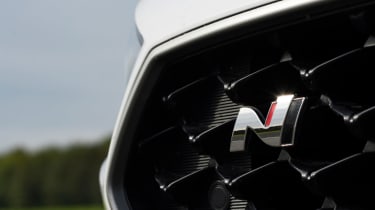 It's not often that a new performance brand hits the ground running and gives the established players a bloody nose, but that's exactly what Hyundai's N division did in 2016. Its first creation, the i30 N, is everything the Mk8 Volkswagen Golf GTI should have been, while the i20 N that followed is tenacious, exciting and just plain brilliant. 
But this bloodline might be coming to a premature end, according to Hyundai's technical advisor and former N division lead Albert Biermann. At the launch of the new Ioniq 5 N, the firm's first electric performance car, Biermann told evo magazine that he 'doesn't have much hope' for another UK-bound, petrol-powered N model. 
Looking at the wider industry, this isn't a huge surprise; Ford has pulled the Fiesta ST, Renault Sport is no more and Peugeot no longer sells anything with a GTI badge. With ever more stringent emissions regulations taking hold, not to mention the accelerated (and expensive) rollout of electric cars, petrol hot hatches are being put out to pasture. 
Sadly, they're unlikely to be replaced by electric equivalents any time soon – at least in Hyundai's case. Biermann also confirmed to us that future electric N products will be built with track use in mind, and as such, they must be underpinned by an 800v electronic architecture (as found in the Ioniq 5 N).
One of the key challenges in producing a track-ready electric car is managing the extreme energy usage and temperature build up from rapidly discharging and recharging the battery. Compared to a 400v system, an 800v platform enables faster charging speeds (essential for topping up between track sessions), reduced current and therefore heat production, making continuous track driving possible. 
The trouble is, it's not profitable to develop an 800v architecture for a reasonably priced i30-sized hatchback with current technology, let alone a supermini. Hyundai's sister company Kia, with which it shares much of its EV componentry, has just unveiled its smallest bespoke electric car yet – the EV3 – which runs on a 400v system, all but confirming that similarly sized electric Hyundais won't fit the technical requirements for an N model. 
Partnership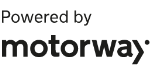 Need to sell your car?
Find your best offer from over 5,000+ dealers. It's that easy.
Still, by the time 800v technology is feasible for smaller cars, we wouldn't bet against Hyundai producing another upset with an electric N-badged hot hatch.