Nissan 370Z Roadster v Audi TT S Roadster v BMW Z4 35i
We're big fans of Nissan's 370Z, but is the new Roadster version still a satisfying drive? Here it meets rivals from Audi and BMW
We're big fans of Nissan's 370Z, but is the new Roadster version still a satisfying drive? We've journeyed to the challenging roads of the North York Moors to find out.
Joining the Nissan are the Audi TTS Roadster and the BMW Z4 sDrive 35i. The feistiest four-cylinder TT puts its turbocharged 268bhp through all four wheels and costs £36,365. For £1780 more, the BMW gives you a 302bhp twin-turbo straight-six driving the rear wheels, and a clever folding metal hard-top. The bargain of the group should be the 326bhp, V6-engined Nissan (the base model comes in at £29,900), but this is the automatic, available only with the GT Pack, which adds 19in Rays alloys, Bose stereo, cruise control and heated and cooled seats. Thus specced, it comes in at £34,600.
Would you really want a 370Z with an auto when you can have the sturdy six-speeder with that clever rev-matching system for blip-perfect downshifts? We didn't think we'd like it, but by the time we've arrived in Yorkshire we're all agreed it works rather well. It has seven speeds and comes with paddle shifters but is a torque converter type rather than the en vogue twin-clutch variety, as fitted (as a £1450 option) to our TTS.
The road that takes us north over the Moors is fast and gives the dampers a tough workout, yet despite the occasional shimmy it's clear the essential dynamic character of the 370Z remains intact. This is an honest, transparent, front-engine/rear-drive car that generates oodles of gritty, exploitable but not undefeatable grip.
The Z4's bi-turbo straight-six delivers creamy torque by the bucketload, while its six-speed manual is light, slick and positive. There seems to be an ingredient or two missing from the chassis, though. There's decent traction and grip, but the steering lacks detail feel and inspiring feedback, and while the power and torque shift the weight to the rear, the degree of feel you get from the rear tyres isn't as great as you expect or want.
Partnership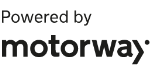 Need to sell your car?
Find your best offer from over 5,000+ dealers. It's that easy.
There's a satisfying tautness to the TTS. It feels swift and untroubled across difficult moorland roads. The six-speed DSG transmission adds to the sensation of clipped, no-nonsense efficiency, shifting up with a double pop from the tailpipes. It's not the most involving drive, though. The steering is direct and quick-witted but lacks feedback.
When it comes to the reckoning, the Audi is a neat, capable and effective ground-coverer but it does rather lack character, in the engine room and in the handling department. It's BMW or Nissan, then. It has many fine points, the Z4, but what it doesn't have is a chassis that truly connects you to the road. The Nissan does. You can feel just what the front tyres are doing into a turn, perceive the shift in load and balance as you pick up the throttle. So the 370Z finishes top. And, yes, it works rather well as an auto, too. For the full story, read issue 143 of evo magazine, on sale now. Details here