Porsche Panamera GTS review - prices, specs and 0-60 time
Plenty of options and a naturally aspirated V8, but does the new GTS exceed the sum of its parts?
What is it?
If you like your supersaloon served without forced induction, diesel power or electric assistance, you have very few choices these days. Gone are the V10 M5s and non-turbo E63 AMGs of this world, and while there is a certain 'dare to be different' appeal about a Vauxhall VXR8 GTS, it's unlikely to tempt anyone familiar with more prestigious brands. 
Step forward this £93,391 Porsche Panamera. The latest GTS, it draws attention to itself in the Panamera range for two reasons: the GTS badge (which has been attached to exceptional Porsche drivers' cars of late) and a rollicking normally aspirated V8 engine. All other Panameras, bar the Turbo and Turbo S, are powered by six-cylinder turbocharged or, in the case of the e-Hybrid, supercharged engines.
Engine, transmission and 0-60 time
Under the Panamera's sculpted bonnet is a 4.8-litre, 32-valve V8, developing 434bhp and 383lb ft of torque. Through the standard seven-speed PDK transmission – no manual is available – 62mph arrives in 4.4 seconds from rest, and given a long enough stretch the four-seater will hit 178mph.
If you've driven some of the new batch of downsized but powerfully turbocharged modern engines, the GTS will require some recalibration. Those small, measured throttle inputs that get the best out of turbo engines do very little with the GTS – meaning you tend to drive with a much heavier right foot. 
The effect is pleasing. The V8 responds in kind with revs, growling to a 6700rpm red line, shifting gears sweetly and encouraging the driver with direct responses and high levels of grip. Of course, driving with a leaden foot rather than tiptoes has a negative effect on fuel consumption, and we struggled to maintain 20mpg in general driving. It's a good job the 100-litre tank is a no-cost option.
Technical highlights
Curiously, the GTS is only available with active four-wheel drive, PDK, adaptive air suspension and PASM three-stage electronic dampers. Rear-wheel drive, a manual gearbox and standard steel springs with passive dampers are not available. Porsche Torque Vectoring Plus with Dynamic Chassis Control (an active anti-roll system) is a £3392 option, which is fitted to our test car.
Partnership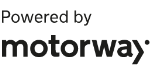 Need to sell your car?
Find your best offer from over 5,000+ dealers. It's that easy.
In short, aside from the 'atmo' V8, you could never call this a purist's Panamera – more a well-specced, tech-rich curio.
In spec terms, our car also has optional 20in wheels (the 4S has 18s as standard), plus 5mm spacers on the rear, a 'sport-look' nose, 18-way adaptive sports seats and a full leather interior with Alcantara roof and pillar linings and seat centres.
What's it like to drive?
The steering is typically Porsche – linear, firm, without vice – and body control and directional stability are exceptional. Overall, it disguises its 1925kg weight extremely well, dominates motorways and impresses with its composure – just like all other Panameras, in fact.
The key criticism is that the GTS always feels completely locked-down, which, juxtaposed with an engine that encourages the driver to stretch it, makes for a rather bipolar machine. There's little reward in terms of engagement from the chassis when you give the engine its head and drive a little harder, so you tend not to, instead settling into a softer driving style. Truth be told, you may as well be driving the 4S.
Inevitably, perhaps, we'd love to try a Panamera GTS with steel springs and rear-wheel drive because, while the engine wants to engage the driver, the chassis doesn't. Rear-wheel drive and a more passive set-up would ask more of the driver when he or she is asking more of that naturally aspirated engine. This, of course, would create a more homogenous and rewarding driving experience. Sadly, such a car will never exist.
Rivals
If you're looking for something similar elsewhere in the Panamera range, the £86,080 4S has the same number of driven wheels, the same PDK gearbox, two fewer cylinders and twin turbos. It also delivers the same torque as the GTS (383lb ft) but boasts 20bhp less, sprints to 62mph in 4.8sec (against the GTS's 4.4sec) and is 1mph slower, at 177mph. Not much in it, then.
Elsewhere, the rivals are more numerous – provided you're not seeking a naturally-aspirated V8, in which case the aforementioned VXR8 is the sole option. The GTS's competitors span everything from S and RS-badged Audi A7s through BMW M5s, Jaguar XFR and XFR-Ss and Mercedes E63 AMGs. There's never been a better choice of performance saloons. All have individual appeal, but the M5 is probably the keen driver's choice.
Price
At £93,391 the Panamera GTS doesn't come cheap – it's possible to buy several cars with over 100bhp more than its naturally-aspirated V8 can offer for similar money. And if you can live without the Panamera's surprisingly usable rear seats, a 911 GTS – with a manual gearbox – is a few grand less.
| | |
| --- | --- |
| Engine | V8, 4806cc |
| Power | 434bhp @ 6700rpm |
| Torque | 383lb ft @ 3500rpm |
| 0-62mph | 4.4sec (claimed) |
| Top speed | 178mph (claimed) |
| MPG | 26.4 |
| On sale | Now |