Twenty grand won't get you much performance car on the new car market any more. Both the Ford Fiesta ST and Suzuki Swift Sport have recently climbed over £20k, leaving only the Volkswagen Up GTI as a "proper" hot hatch below this mark, while sadly Mazda's decision to nix the more basic trims in its MX-5 mean you're out of luck with bargain roadsters too.
Which means that unless you fancy a fairly tepid hatchback, the used market is where you must look to get your hands on some fun for £20k or under. And thankfully, that's not difficult to do, as the market for used performance seems stronger than ever.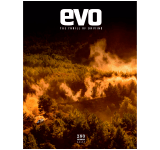 Subscribe to evo magazine
Subscribe today to have every issue of evo delivered straight to you. You'll SAVE 39% on the shop price, and get evo for its original cover price for a whole year!
> Best cars to buy for £10,000 – evo garage
It is, we promise, coincidence that almost all of us have chosen something brutally powerful and rear-wheel drive this time around. Normally we do try and mix things up a bit, but it's a sign of just how tempting cars that were previously fairly inaccessible have become now they've dropped to optioned-up supermini money.
Consider our usual caveats proportionally stronger as a result, though. All these cars cost a fair few bob brand new, and just because they're now temptingly affordable it doesn't mean running costs are any less perilous. Your inspections of any prospective purchase should probably be even tighter at this point too. Treat the following more as inspiration rather than solid advice...
Mercedes-Benz C63 AMG – Antony Ingram
It's possible to find examples of Mercedes' last naturally-aspirated C63 for under £15k, but with the bulk being above this the hot C-class could more accurately be described as a "less than £20k" car in the current market.
And what a car. Previous C-class AMGs had been impressive straight-line machines, but the W204-generation C63 that ran from 2008-2015 threw driver engagement into the mix, with throttle adjustability in corners, surprisingly good steering feedback and despite ample power (451bhp from 6.2 litres), a consistent and predictable delivery.
> New 2019 Mercedes-AMG C63 review – BMW's M3 challenger just upped its game
The angry V8 growl is a large part of the car's appeal, it must be said, though there's also a C63 for just about everyone, thanks to Mercedes' decision to offer it in saloon, estate and coupe body styles. All look fantastic, with wider bodywork, larger wheels and deeper bumpers than their cooking counterparts.
You'll need to keep an eye out on the brakes, which take a lot of punishment stopping a relatively heavy and very quick car, and they do use oil. More subjectively, the last W204 C63 we drove was quite a rattly device despite relatively low miles (around 40k), so build quality may not be up to Merc's reputation. Otherwise, at sub-£20k it's a hell of a car.
Vauxhall VXR8 (2008-2010) – Jordan Katsianis
It was inevitable that an Aussie-built Vauxhall would get onto my list, but rather than be tempted by the cheaper and prettier Monaro, it's actually the VXR8 in its original 2008 form that's the best Aussie muscle car in my book. The VXR8 was based on the Holden VE Commodore, you probably knew that, but what you might not know is that it was also the only time General Motors gave its Australian subsidiary the freedom and flexibility to create its own platform from scratch with enough budget to do it justice. 
As a result, the VE-generation Commodore is colloquially known as Holden's billion-dollar-baby and was lathered with an almost indulgent amount of engineering and design freedom. Under the internal Zeta codename, it was such a good platform that General Motors America decided to use it to underpin the rebooted Camaro in 2008, which went on to form some of GMs' performance greats, including the Camaro Z/28 that stole the show at eCoty in 2017. The VE Commodore even went to the USA wholesale, first as the rebadged Pontiac G8 and later becoming the Chevrolet SS after the financial crisis killed off Pontiac in 2010.
> Vauxhall VXR8 GTS review, price and specs
Our UK-spec VXR8 was initially the original Walkinshaw-fettled model twinned with the HSV Clubsport in Australia, packing a right-size 6.0-litre LS3 pushrod V8 producing 414bhp. Compared to the subsequently supercharged GTS models that crept towards 600bhp until their demise in 2019, the earlier VXR8 had the most considered balance of power and grip, without the lurid supercharged torque band that in any conditions made it entertaining, but a little bit ham-fisted. 
It's also the best looking VXR8 to my eyes, with plenty of bespoke parts from lesser Commodores compared to the more anonymous GTS. It's brash, brutish, but also inhabited with a surprising amount of finesse. Get really patient and you might even come across an estate version, but their extreme rarity would probably push the asking price above our £20k cap.
BMW M3 (E90) - Stuart Gallagher
From one naturally aspirated V8 to another, Stuart Gallagher's £20k choice is an E90 M3. The E90 was the four-doored saloon variant of the M3 series, with the E92 coupe and E93 convertible sitting alongside in the range (these are now badged as M4s in the latest F80 car).
Under the bonnet you'll find a 4-litre V8 producing 414bhp and 295lb ft of torque. Drive is sent rearwards through a six-speed manual gearbox (DCT auto gearboxes are an option too), enabling a 4.8sec 0-60 time and 155mph limited top speed. 
> BMW M3 Competition E92 (2009-2013) review
Stunning performance, a typically understated M car exterior and top build quality make the E90 a great all-rounder. Though the latest M3 possesses heavy hitting brakes, the E90 was the last of a long list of M cars that lacked braking performance. 
Common fixes include fitting uprated pads, while owners seeking the best performance often swap standard calipers for six-piston items. Be mindful of these cars; whilst they'll appear well looked after, big brakes suggest a harder life. Don't write them off though, because the mod will substantially improve a much-loved car. 
While mechanical build quality is good, the interior can suffer from wear in high-mile cars. Often it's an easy fix – simply replacing trim or treating leather can do the job – so it needn't necessarily be a deal breaker. 
And when your £20k is buying a seriously potent German super-saloon, a bit of dulled plastic trim will probably be quite easy to ignore…
Jaguar XKR (2009, X150) – Sam Jenkins
The Jaguar F-type has taken its place, but the XK is still an attractive GT in 2020. Designed under the helmsmanship of Ian Callum, the second-generation car is more of a driver's machine that you might expect, especially in sharpened R-form. 
Under the bonnet of the XKR from 2009 onwards was the same 5.0-litre V8 as its ordinary sibling, but equipped with a supercharger for an output of 503bhp and 461lb ft of torque at 2500-5500rpm. Healthy numbers even a decade on, the 0-62mph sprint comes in a quoted 4.6sec, and it'll go onto an electronically limited top speed of 155mph. 
> Jaguar F-type R 2020 review – supercharged V8 coupe takes the fight to Porsche's 992
With a more potent powerplant, a sharper setup and more aggressive styling, we gave the XKR five stars in our 2009 review, declaring it Jaguar's best model at the time. As it's a mile-munching grand tourer at its core, you'll also find a number of modern amenities (albeit outdated) in its cabin, making it not only a driver's machine, but a comfortable one too. 
Thankfully, the XK is renowned for its reliability should it have received proper maintenance, but as with any used car, there are a few things to look out for; unusual rattling supercharger sounds can signal failure, especially on cars with over 50,000 miles – repairs can set you back thousands, so steer clear of an example displaying these symptoms. The XK is also known to suffer from aluminium oxidation, something that would require treatment and a respray in the affected areas. 
Though it would set you back from £72,400 at its launch, you can now find excellent examples with under 50,000 miles for sub-£20,000.