evo Car of the Year 2017
This is evo Car of the Year, the complete guide to the best performance cars on sale today.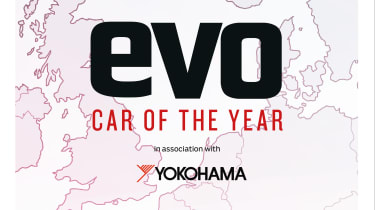 Welcome to evo Car of the Year. A new evo Car of the Year. One that is more inclusive than ever before. An eCoty that celebrates the very best performance cars on sale today from every key sector covered by evo's all-knowing Knowledge.
From superminis to hypercars, via hot hatches, saloons, sports cars, coupes, GTs and supercars, we've taken our favourite car from each class to roads that put them in their element, enabling them to show exactly what they're capable of, and we've travelled thousands of miles across the length and breadth of England, Scotland, Wales and, er, Germany to do so.
Unlike previous years we haven't restricted ourselves to considering only new cars launched during the last twelve months. As we see all too often, the latest arrivals aren't always an improvement over the established class leader. In addition, for a car to be eligible for consideration, you must be able to place an order for one, and not need to be a 'special' customer to do so. In other words, no unobtainium.
evo Car of the Year: McLaren 720S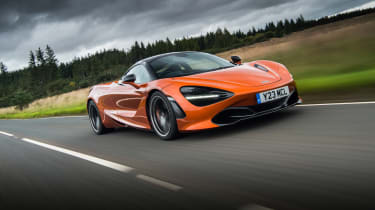 And we have a winner. The evo Car of the Year is the astonishing McLaren 720S. Of all our category winners the McLaren supercar stood out above its illustrious competition to claim the overall crown. 
Click the links below for our category winners and our thinking on why the McLaren 720S claimed top spot. For the full eCoty experience you can buy the special Car of the Year issue of evo in all good newsagents. Alternatively, subscribe to evo today for complete coverage of another action-packed year in cars... 
eCoty roll of honour
Supermini
Winner: Peugeot 208 GTi by Peugeot Sport
Highly commended: None
Hot hatch
Winner: Honda Civic Type R 
Highly commended: Volkswagen Golf R and Hyundai i30 N
Sports saloon
Winner: Alfa Romeo Giulia Veloce
Highly commended: Mercedes-AMG C43 and Audi S4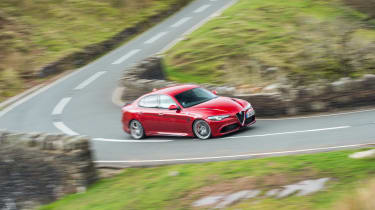 Supersaloon
Winner: Alfa Romeo Giulia Quadrifoglio
Highly commended: BMW M3 Competition Package and Mercedes-AMG E63
Sports car
Winner: Lotus Elise Sport 220
Highly commended: Abarth 124 Spider and Lotus 3-Eleven
Coupe
Winner: BMW M4 Competition Pack
Highly commended: Audi RS5 and Porsche 911 Carrera GTS
SUV
Winner: Porsche Macan GTS
Highly commended: Porsche Cayenne and Jaguar F-Pace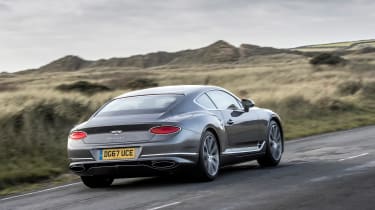 GT
Winner: Bentley Continental GT
Highly commended: Ferrari GTC4 Lusso and Lexus LC500
Supercar
Winner: McLaren 720S
Highly commended: Ferrari 488 GTB and Lamborghini Huracán Performante
Hypercar
Winner: Bugatti Chiron
Highly commended: Pagani Huayra and Koenigsegg Agera RS
Car of the year
Winner: McLaren 720S