Mazda RX-8 R3
Our Mazda's satisfying to drive but demanding, too, and still has an unhealthy appetite for fuel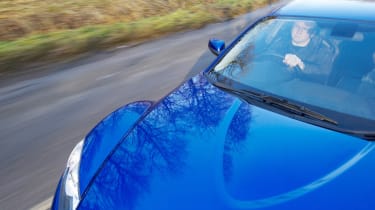 I didn't drive the RX-8 for the best part of a week recently, instead spending time behind the wheels of the Grand Challenge-winning MGF, a 1.4 TSI mk6 Golf and a diesel Toyota Avensis of some sort.
Getting back in the Mazda after that little lot, I was reminded what a tricky car it is to drive smoothly. The gearshift – from first to second in particular – refuses to be hurried when the car is cold, and if you want to avoid jerky progress you need to bring the heavy-ish clutch through the bite point with care on upshifts and match the rotary engine's revs perfectly on downshifts.For those first few minutes, it all seemed like hard work, but once I broke free of the traffic I soon got back in the groove and remembered that it's not so much hard work as enjoyable work, and the rewards more than make the effort worthwhile.
If you need proof that I've been really enjoying the RX-8 of late, just take a look at this month's fuel consumption figure, which has dipped below the 20mpg mark for the first time. Yikes. And now you know why I voluntarily chose to spend a few days driving a diesel Avensis instead.
Running Costs
| | |
| --- | --- |
| Date acquired | January 2009 |
| Total mileage | 8442 |
| Costs this month | £0 |
| Mileage this month | 1308 |
| MPG this month | 19.8 |