Mazda RX-8 (2003-2010): review, specs and buying guide
With a free-spinning 9000rpm rotary engine and genuine sports car poise, the Mazda RX-8 is a second-hand bargain – with one or two significant caveats...
Few cars divide opinion like the Mazda RX-8. Following up the revered rotary-engined FD RX-7 was never going to be easy, and when Mazda unveiled its less powerful, seemingly ill-defined replacement, it came under heavy fire from die-hard rotary fans. But the firm was opening up to a new customer base, a group who'd never aspired to the much more expensive RX-7 in the first place. For those people, the RX-8 was distinctive, usable and – in certain specifications – brilliant to drive.
At launch it went toe-to-toe with cars like the Honda S2000 and Nissan 350Z, while we also pitched it against other mechanically quirky rivals like the Subaru Impreza WRX and Volkswagen Golf R32. Engine reliability concerns mean that the risk of buying a used RX-8 is greater than with many of the contemporary rivals, but the rewards are high if you can find a good one. 
Central to the RX-8 – and implied by Mazda's RX designation – is its rotary engine. Dubbed the Renesis, it was a heavily evolved version of the two-rotor 13B used in the RX-7, featuring exhaust ports in the side of each rotor housing rather than on its periphery, and new rotor seals - a longstanding weak point of the rotary design. 
More reviews
Long term tests
Reviews
Unlike the RX-7 (which had ceased production in Japan in 2002, but had long since disappeared from sale in Europe) the Renesis was naturally-aspirated rather than turbocharged, but still capable of producing 228bhp in six-port form and spinning all the way up to 9000rpm (a four-port 189bhp engine was also available). The engine's best work is delivered in its higher reaches, with a paltry peak torque figure of 156lb ft arriving at 5500rpm. The four-port engine was attached to a five-speed manual gearbox, with the 228bhp model getting a six-speed with different ratios.
Partnership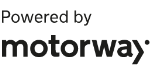 Need to sell your car?
Find your best offer from over 5,000+ dealers. It's that easy.
The RX-8's platform was closely related to the third-generation Mazda MX-5, with engineers even using MX-5 prototypes to develop the drivetrain. Suspension is double-wishbone up front and multi-link at the rear, but despite the small, compact engine, the RX-8 isn't particularly lightweight at 1429kg. That's 153kg more than the (admittedly less practical) Toyota GR86.
At launch the standard car was priced at £21,995, which seems like a bargain today, particularly given the striking four-door coupe design featuring a pair of rear-hinged half-doors. The interior couldn't quite match some German alternatives for quality but a low-slung driving position and uniquely-styled dashboard made the RX-8 feel special inside, and the driving position is almost spot on.
The RX-8 isn't especially quick in any guise, and if you're expecting a grunty, effortless coupe, it's easy to miss the point entirely. Most hot hatches will give it a very hard time indeed. But if you care about the nature and delivery of performance rather than its sheer quantity, there's nothing quite like the silky, rev-hungry character of a rotary. The 228bhp version is the one to have; you need to work the six-speed manual 'box to keep it buzzing along in its sweet zone above 6000rpm, where there's extra snap to the throttle and the RX-8 finally begins to feel like a sports car.
With the rotary engine set low and right up against the bulkhead, all RX-8's feel friendly and progressive at the limit. The motor's lack of torque means that stringing a road together requires thought and planning – you need to grab every downshift you can, since if you lose momentum and the revs fall, the RX-8 feels leaden and slow. Get it right, with the occasional touch of slip at the rear to keep the engine lit, and the rewards are plentiful. 
Getting to this point in the standard car can be a little trickier, as it sometimes feels soft and remote over gnarly b-roads. The Prodrive-tuned RX-8 PZ took a dramatic step forward in 2006 with Bilstein dampers, Eibach springs, new bump stops and a 15mm ride height drop bringing more clarity through the steering and chassis. The changes were so successful that Mazda applied similar tweaks to the facelifted R3 model two years later; the R3 is the pick of the bunch, and not only for its fabulous Recaro bucket seats. With a stiffer structure and a foam-filled front cross member, it feels more of a piece than early cars, and an extra oil injector inside the engine means it's also slightly less prone to rotor tip wear. Oh yes, that. 
The RX-8's Renesis engine is inherently fragile, and there's no escaping it. The tips of the rotors are prone to wearing against the engine's inner housing, which causes a loss of compression over time and necessitates an engine rebuild. Consistent lubrication is essential to minimise this, so the RX-8's engine consumes oil by design with internal ports that squirt oil into the combustion chamber. Given that a rebuild costs less than £3000, you can rejuvenate a tired sub-£1000 RX-8 with a fresh engine for a reasonable price, but you'll likely need to tackle rusty sills and tired suspension to bring it back to full health. We'd save the hassle and stretch to a tidy R3 model for around £6000; just don't skimp on a compression test… 
What we said
Mazda RX-8, evo 053 (Mar 03), Harry Metcalfe
'The instruments lie dormant until you twist the key and bring them to life; centre stage is the rev counter with the red paint starting the far side of 9000rpm. No other production car revs this high; it's just a shame the engine sounds so limp-wristed at idle. You need that rev counter too, otherwise you're tempted to change up too early, your brain telling you that 7500rpm really should be enough! In fact there's no harshness from the twin-rotor engine, only an annoying bleeper that sounds as you approach the limiter.
'The next thing you notice is how keen the RX-8 is to change direction. The steering's an utter delight thanks to the lack of weight up front… the chassis balance is as near perfect as you'll ever experience, thanks to the 50:50 weight distribution together with a super-low centre of gravity. With a comparatively weighty V6 under the bonnet instead of the lightweight Wankel, this equilibrium simply wouldn't be possible.'
Mazda RX-8 PZ, evo 093 (Jul 06), Henry Catchpole
'The result of Prodrive's changes is a car that's much more direct and planted. The wallow has been replaced by a much flatter cornering attitude, the ride is firmer but not crashy or uncomfortable and the whole thing feels very well sorted. The stiffer front end has made the first dart into a corner more direct and also given a little more weight and feel to the steering, which inspires more confidence on both road and track.
'A new exhaust on the PZ adds a frisson of extra bite to the scream of the Wankel above 7000rpm but it doesn't add more punch, which is what you will really crave by the end of your first trackday in the PZ.'
Mazda RX-8 specs
| | |
| --- | --- |
| Engine | Twin-chamber rotary |
| Max power | 228bhp @ 8500rpm |
| Max torque | 156lb ft @ 5500rpm |
| Weight | 1429kg |
| Power-to-weight | 162bhp/ton |
| 0-60mph | 6.5sec  |
| Top speed | 146mph |