Audi A3 (2012-2020) review - better than a BMW 1-series?
Audi's posh Golf is a massive sales hit and it's not difficult to see why, though rivals drive better
The Audi A3 has dominated the compact premium hatchback market since its launch. Designed as an Audi-badged spin off of the Volkswagen Golf, the A3 has been a serious success for VAG. The reasons for the success are all too obvious really, it's a premium badge, boasts and upmarket build and has pricing that is just within reach of what would typically be deemed a mainstream buyer.
Unfortunately the car falls short of delivering on its driving dynamics when compared to its peers, even falling short of the Golf with which it shares a platform. The A3 has stuck to the same formula ever since its launch and while rivals at BMW and Mercedes offer more interest behind the wheel, that's done little to dent the success of Audi's premium hatchback.
The A3 has been a hatchback since its inception, but can also be purchased as both a cabriolet and, more recently, as a saloon. There's even a five-door Sportback while quattro GmbH gets involved at the top of the range with the S3 and RS3 - the latter being offered in five-door Sportback and saloon form only. One has the option of front and four-wheel drive, manuals and S tronic DSG automatics and a range of turbocharged petrol and economical diesels to power their A3, there's even a plug-in hybrid e-tron model. If you cannot find an A3 to suit you, then you might just be a bit too picky.  
Given its fairly humble underpinnings the Audi A3 has a fairly decent stab at being decent to drive, but it's more about being inoffensive, classy and rounded than focusing on any real dynamism. That's absolutely fine for the majority of those who will buy it, but others might write it off as merely pretty, well-built transport. Certainly a BMW 1-series is a more entertaining drive - largely thanks to its rear-wheel drive chassis - but the A3 is not without some appeal. There's quattro four-wheel drive on higher power versions, but they'll not turn you into Stig (Blomqvist), nor turn the A3 into anything approaching an Ur-Quattro tearing through Kielder.
Audi A3: in detail
Prices, specs and rivals
Convergence on pricing between the A3 and its mainstream rivals has been happening for a while now, that is possible thanks to the sheer volume that Audi produces. The A3 range starts at tad over £20,000, while the big selling 1.6TDI starts at £21,790 in SE trim. You'll need over £32,000 for an S3, however, and the RS3 hyper hatch comes in at another £12,000 on top of that.
Partnership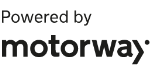 Need to sell your car?
Find your best offer from over 5,000+ dealers. It's that easy.
The entry-level prices apply to the 3-door model but for the first time in the A3 lineup you can specify a saloon bodystyle, offering an extra 60 litres of load space over the Sportback 5-door. Sitting atop the range in terms of price is the A3 Cabriolet which carries of premium of around £2500 and £7300 over the Saloon and Sportback respectively.
Rivals are obvious, chiefly in the premium sphere coming from Audi's compatriots BMW and Mercedes-Benz with the 1-series and A-class respectively. The 1-series is the enthusiasts' choice of the group, partly owing to its rear-wheel drive platform. The A-class is a closer rival to the A3 on cabin quality - it's a bit busier inside but  aesthetically appealing in its own way and manages to slip below the £20,000 barrier at its least expensive and most sparse.
Others to consider include the similarly priced Infiniti Q30, and you might see the Lexus CT 200h as a rival to the A3 e-tron electric car, or perhaps the less powerful TDI units. That said, both Japanese marques struggle to match the badge appeal of the Audi. If your you're seriously considering the e-tron, then BMW's i3 should is certainly worth a look. Not as conventional as the Audi perhaps, but as a driving proposition it really is something different offering enjoyable performance like few others.
What's perhaps surprising to many is the A3 can genuinely be seen as a contender for mainstream offerings like the Ford Focus, VW Golf and many more, the Audi's higher entry price is more than offset by its greater residual values - allowing for very competitive leasing and finance deals.
Cars like the A3 now come with a base level of specification that's genuinely comprehensive, but that doesn't stop Audi offering a hoard of premium options and packs to satisfy any need. All but SE trims get sat nav as standard, with Bluetooth fitted universally across the range. Sport, S line and Black Editions are needed if you want Audi Drive Select for multiple driving modes, and upgraded dual-zone climate control over the standard manual air conditioning.