VW Golf GTI
Would anyone buy the Golf GT over the GTI, asks Henry Catchpole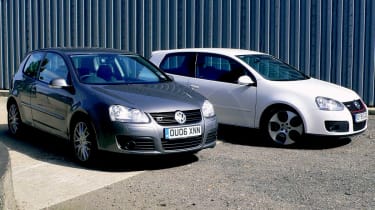 The digital readout clicked over to 16,000 as the GTI's wheels rolled onto the forecourt of Autohaus in Northampton just in time for the Golf's first service. That's a lot of miles, but the Golf's internal computer decides when the car needs to be fettled, and it obviously wasn't too concerned that we'd done two trackdays and probably more than your average amount of caning along B-roads in that time. Mind you, to date I've only needed to top the oil up once.
When I picked the car up later that day (washed and Hoovered) the bill presented to me was the princely sum of £154.38 – that's less than £10 for every thousand miles. Like a man who struggles with his Fs and Ts, you can't say fairer than that.
I mentioned last month that the tyres had been replaced, and the Michelin Pilot Sport 2s are proving to be very good – slightly quieter on the motorway but with a bit more grip out of the corners than the standard Bridgestones. Just so you know, you won't be best friends with your local tyre-fitter if you spec Bridgestones – apparently their super-stiff sidewalls make them a right pain to get off.
GTI was swapped for GT for a couple of days this month. The latter's intriguing turbocharged and supercharged 1.4-litre TSI engine produces 168bhp, 177lb ft and a 0-62mph time of 7.9sec. It's certainly got poke, and although there's not the thumping mid-range punch of the GTI, it feels a very long way from the asthmatic 1.4 Golf in which I learnt to drive.
Like the T-FSI, the TSI engine is very impressive for not behaving like an engine with forced induction, but you find yourself wanting to hear some evidence of all its complicated huffing and puffing. It's a bit like buying a 'Hits of the '90s' compilation and not having any Spice Girls on it – more refined, but secretly a bit of a let down.
Partnership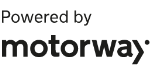 Need to sell your car?
Find your best offer from over 5,000+ dealers. It's that easy.
The chassis was perhaps the biggest surprise: well damped, beautifully precise and nothing like the sponge pudding you might expect considering the mk5's bulk. The wheels look nice but, parking the Eeyore-grey machine opposite a red GTI at Stansted, I do confess to feeling a few pangs of envy. Perhaps some cars can be a little too Q.
The GT TSI costs £2000 less than a GTI, but it's only one insurance group lower (16 to the GTI's 17) and fuel consumption isn't vastly improved (it was only a couple of mpg better than the GTI on motorways and doesn't exactly sip on B-roads), so I was left wondering two things: if you can afford a GT why wouldn't you make the small leap to a GTI, and what would my Golf be like if you strapped a supercharger to it…?
Running Costs
| | |
| --- | --- |
| Date acquired | September 2005 |
| Total mileage | 17,548 |
| Costs this month | £154.38 |
| Mileage this month | 789 |
| MPG this month | 30.6mpg |