Lamborghini Murcielago
Simon George number-crunches two years' worth of running cost for a Lambo. Time to take a deep breath.
It's hard to believe, but it's been two years since the Murciélago first appeared in these pages with just 64 miles on the clock. Time, then, to tot up the running costs for year two. Thankfully, this year the result didn't drive me to the pub…
Having covered almost 20,000 miles in the last 12 months, the biggest costs have been servicing (around £3000) and three new sets of Pirellis (about the same again). Not too bad considering the Lambo spent around 4000 miles on the track this season.
The other major expense this year was the clutch, coming in at £2500, while there have been smaller bills for three oil changes (£450 in total), and two sets of brake pads (£600). Add on petrol, which I've estimated at £8000, and the grand total comes to around £17,500. Phew! Fortunately, SG54 has generated just short of that amount by way of 'hot laps' at Bruntingthorpe. Just best not to think about the catastrophic depreciation…
On a lighter note, a couple of weeks ago I got a welcome call from Renato Cappucci, managing director of Tarox UK. Regular readers may recall that I needed some new brake discs, as the old ones were starting to crack. At a grand a corner, I passed on Lamborghini's own discs, made by Brembo and unobtainable elsewhere. Instead I let Tarox have a couple of my worn ones, which were then sent to the company's factory in Italy to act as templates for a new set. Three weeks later and Tarox came up trumps with beautifully machined replacements that had been grooved instead of drilled to avoid the cracking issue.
First impressions are very positive, with significantly more bite on offer. There's a bit of squealing while they're bedding in, but it's a small price to pay for reduced fade on track. At £1500 a set they make the £4000 being asked for the OE items look very expensive. Might be worth giving Tarox a call (0870 777 2727) if you're considering brake upgrades or replacements.
Partnership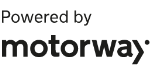 Need to sell your car?
Find your best offer from over 5,000+ dealers. It's that easy.
With a couple of days left before the Lambo's warranty finally expired, I decided to have the car checked over just in case anything expensive was about to let go. A good move as it turned out. I'd noticed an intermittent tinkling from the V12 when it was idling, and an hour with one of Lamborghini Manchester's technicians checking every component with a stethoscope confirmed that the water pump bearing was shot. A new pump was required, along with ten hours' labour to fit it. Call it two grand.
One last bill for Lamborghini, then. They must be breathing a sigh of relief in Sant'Agata…
Running Costs
| | |
| --- | --- |
| Date acquired | September 2004 |
| Total mileage | 35,014 |
| Costs this month | £1500 (brake discs), £303 (brake pads) |
| Mileage this month | 781 |
| MPG this month | 11.2mpg |