Aston Martin DBS Touchtronic
Auto gearbox helps range-topping Aston find its true identity
Cool car, the DBS. It just doesn't know what it wants to be. Well, that's not strictly true. It wants to be a 599 GTB, but its lazier V12 and DB9 architecture don't allow it to pull off the hardcore front-engined sports car thing quite so well.
It's safe to say that adding an automatic gearbox won't change that, but it might give the DBS a clearer, more defined role, a stronger sense of its own identity. The decision to equip the top Aston with something other than a manual 'box came late last year. The trouble was, according to chief programme engineer Dave Doody, 'we just didn't know which one'. An automated manual was considered then discarded, but with a ZF six-speed already lurking in the DB9, the decision to carry it across to the DBS is hardly surprising.
ZF gave the transmission a tougher casing, beefier internals and a new management system. 'The settings were so extreme, the shifts so savage and sudden, we had to ask for it to be toned down,' chuckles Doody. It was the right decision. The end result is very nicely judged: simple to operate via buttons on the dash and column-mounted paddles, with responses to throttle inputs perfectly measured and shifts seamlessly blended. Pop it in Drive and it just works, and works well.
Thumb the Sport button, tug a paddle and you get full manual control. No shifting down if you mash the throttle to the stop, nor up if you barrel into the 6800rpm limiter. Shifts are swift and sure and it does a lovely job of rev matching on the way down through the gears.
It's possible to catch it out – switch from R to D too quickly and you'll get N – and it's a shame you can't move straight into Drive by pulling a paddle. The gearing is on the long side for real sporting appeal, too, something that's exacerbated by the long-striding V12's high inertia and wrecking-ball torque, which means all you ever need is third. The 5.9-litre engine is always happy to pick up the pace, but it doesn't encourage you to venture into the last 35 degrees of the rev counter's arc, nor pull the paddles simply for the sake of it.
Partnership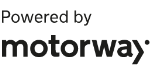 Need to sell your car?
Find your best offer from over 5,000+ dealers. It's that easy.
Touchtronic adds £3000 to the DBS's asking price, which has already swollen by £2500 thanks to the now standard B&O hi-fi (and if you value decibels and clarity, this is for you). There are some new additions to the options list too, including machine-finished ten-spoke 20in alloys (saving 2kg per corner). You can now also have your DBS with back seats.
Four seats and an automatic gearbox? For your own sake, Aston, please stop claiming this is a hardcore sports car. It isn't. But what it is (leaving aside questions of value and overlap with the DB9) is a GT-Plus, a tough-talking tourer with ability to spare. The new gearbox is a key part of that appeal.
Specifications