2019 Frankfurt motor show preview – what to expect from Germany's biggest auto show
It'll be a big one for the Germans, but it won't just be new EVs on show…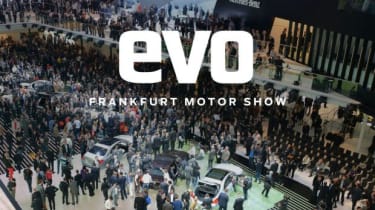 1/9
Frankfurt is gearing up for its bi-annual International motor show, which this year will host the debut of a variety of important new models from across the motoring spectrum. As with every year, Frankfurt 2019 will be dominated by the German marques, and with Volkswagen presenting not just a new model, but the first of a new generation of electric cars with its ID 3, never has Volkswagen had more on the line.
Porsche's long-awaited Taycan will also be rolled out in full production trim, but Audi will be on hand with one, or both of its RS6 and RS7 models to remind us that Audi still cares about the driving enthusiast as a bit of contrast to the squeaky clean EV models.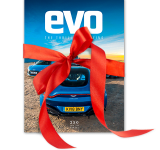 Subscribe to evo magazine
If you're passionate about the world's greatest performance cars, experience the thrill of driving with evo magazine. Try your first 5 issues for £5.
If there is one model ready to divert attention away from the locals, it will be Land Rover and its new Defender. Destined to be available in a mixture of sizes, one of the UK's most exciting cars in 2019 might just steal the show. Keep reading below for what else is in store.
Frankfurt 2019's most important reveals
Frankfurt motor show A to Z
The Frankfurt motor show has plenty of important and influential cars on show, so take a look at our current A-Z line-up of what we've seen on the stands.
Audi
VW may be showing off its electric chops, but Audi's 2019 Frankfurt show will be a more performance orientated affair, thankfully. A consistent evo favourite, the new RS6 will start off with a fairly standard twin-turbo V8 petrol powertrain, but should eventually pick up an electrified version of the same engine, with closer to 700bhp. The RS7 Sportback will share much of its underpinnings with the RS6, but in a lower, sleeker body.
The Audi S8 has already been revealed, but will have its first public showing at Frankfurt. Unlike the vast majority of its 'S' car siblings, the S8 has stuck to its petrol-powered V8, rather than adopting a mild-hybrid diesel as seen in the S4/5/6/7.
Bentley
Bentley has celebrated its 100th birthday in 2019 by revealing the Centenary Concept, an indulgent and futuristic look at what Bentley thinks it will build in around 15 years' time. The all-electric saloon is sustainable in its materials and ethos, but one look at the oversized grille and flashy details confirms that Bentley isn't confusing environmental consideration with social consideration.
BMW
BMW's set for a quiet Frankfurt show, having already revealed the M Vision Concept at a separate event last month. BMW will debut its new X6 though, a model based on the latest X5, but with a more distinctive look even when compared to its predecessor.
Land Rover
As unlikely as it seems, Land Rover might actually be the car manufacturer to steal the limelight away from the locals, with its all-new and much-anticipated Defender. Thanks to prodigious leaks, we already know much about the new Defender, including its engines, specs and trim lines, but we're still yet to see it in the flesh. There appears to be plenty to look forward to as well, with Land Rover very aware of the importance of this single model to the success of the company.
Mercedes-AMG
Mercedes will have a somewhat quieter show, with various plug-in hybrid variants of existing models likely to be revealed. The blocky GLB will be a show debut, with its AMG versions likely not far behind – both 302bhp 35 and 416bhp 45 models are expected in time, although neither has been confirmed for the Frankfurt show.
Porsche
Porsche will follow Volkswagen's lead in presenting its future at this year's Frankfurt motor show, with the all-new, all-electric Taycan being revealed in production specification. Promising to combine a genuine Porsche 'feel' with its bespoke electric powertrain, the new Taycan has considerable pressure on its heavily sculpted haunches, but then if a manufacturer was not going to screw it up, it'd be Porsche. The Cayenne Turbo S E-hybrid will also be on display, topping the range with its hybridised 671bhp V8 powertrain.
Vauxhall
Vauxhall's all-new Corsa will feature in both I.C and EV forms, representing the first all-new model since its sale to PSA from General Motors. It shares much of its underpinnings with the new Peugeot 208, but where that supermini dresses it up in a techy, interesting and expensive looking frock, the Corsa's more demure styling doesn't quite form the same confidence.
VW
And so the list ends with perhaps the biggest car of VW's calendar, if not its decade. Designed from the outset to bring reliable and effective electric car ownership to the masses, the ID 3 will follow in the footsteps of the Beetle and Golf in being a real people's car. Speaking of the Golf, the all-new eighth-generation Golf will step to one side, with a later debut date towards the end of the year. It'll be the first time VW's MQB platform will have run through a full model cycle, so we expect a variety of substantial upgrades to the underlying platform, ones that will quickly follow in the whole Volkswagen Group's range.