Jaguar F-type review (2013-2019) - stunning looks and still able to thrill on the road
Fast and attractive with a real feel-good factor, the F-type is the perfect alternative to German rivals
There was much hype when the Jaguar F-Type first hit the forecourts. Here was Jaguar's first direct successor to the iconic E-type and an opportunity to cement its claim to being a premium sports car manufacturer. The F-type's true selling point has always been design - particularly in sleek coupe form - and although it has been around for a while now, the pert Ian Callum-penned lines still give it the ability to stand out in the office car park. 
Dynamically however, the F-type has always been a mixed bag, the different variants each having their own pros and cons. The recent introduction of a four-cylinder F-type at the bottom of the range has made the car's spread of talents even greater, but true to form, also introduced a few new demerits of its own. Which model you choose depends largely on budget, but whether coupe or convertible, inline-four, V6, V8, rear-drive or all-wheel drive and automatic or manual, there's real choice here of the kind not offered by many in this segment.
It is certainly an attractive car in either body style, and it will tempt some people on its looks alone. Dynamically it is a big step on from Jaguar sports cars of the past, with much more precision to the way that it handles. Jaguar has tried to position the F-type between the Porsche Boxster and the 911, and while it can't beat the Porsches on pure driving thrills (or the supreme value of the Boxster and Cayman) it is nonetheless a very appealing alternative for those with an aversion to Stuttgart's products.
Jaguar F-type: in detail
Prices, specs and rivals
The least expensive F-type now begins at less than £50,000, thanks to the cost reductions associated with its new four-cylinder turbocharged engine. In standard, rear-wheel drive form and as the coupe rather than convertible, you'll pay £49,900 - though as ever, there are plenty of options available waiting to give this four-pot car a pricetag more commonly associated with V6s and V8s.
Partnership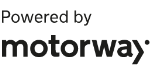 Need to sell your car?
Find your best offer from over 5,000+ dealers. It's that easy.
A convertible version of the same car starts at a rather hefty £55,385, which actually makes a V6-engined F-type the next least expensive. With a manual gearbox, the 335bhp F-type V6 starts at £52,265 (meaning you'll have to think long and hard about choosing the entry-level four cylinder), while an automatic gearbox takes the price to £53,565.
You can step up to a 375bhp version of the same engine with manual or auto gearboxes for £63,015 and £64,315 respectively, which also brings about a specification upgrade to R-Dynamic trim - available on all models. In coupe form, the 375bhp V6 with all-wheel drive begins at £69,170 (again as an R-Dynamic), making it the entry point into the world of all-wheel drive F-types. The equivalent cabriolet is £69,800.
> Jaguar F-type 400 Sport review - sharper V6 nibbles at F-type R's heels
Jaguar has recently introduced a new 400 Sport model into the range, based on the 375bhp V6 but, as the name suggests, enjoying a power increase. A host of bits and pieces from the Sport Design pack jazz up the exterior styling and there's a smattering of "400" detailing inside and out. It's available in both coupe and convertible forms and with rear- or all-wheel drive. Once again, coupe and rear-drive is cheapest at £70,655, with the AWD coupe at £75,520, the rear-drive convertible at £76,150 and the AWD convertible from £81,005.
That sounds fairly hefty for a V6 F-type, but there's still a significant kick upwards to the next model, the £90,860 F-type R coupe with all-wheel drive. The convertible begins at £96,345, and the fire-breathing SVR models cost £110,880 for the coupe and £116,365 for the drop-top.
By this stage, you're well into junior supercar territory, making the relatively unsophisticated SVR feel like less of a bargain than the V6s further down the range - particularly as the SVR's styling can look a little busy. That £100k-plus price point also unlocks cars like the Porsche 911 Carrera (and Carrera 4) GTS, BMW's otherworldly i8 plug-in hybrid, the Nissan GT-R, the Mercedes-AMG GT S and, if you stretch a little further, the Audi R8 with its V10 powerplant - one of the best engines in any car currently on sale.
> Audi R8 review - the best everyday supercar on sale?
Other F-types cover similarly wide territory, from Porsche Boxsters and Caymans at the lower end (a basic Cayman is around £10k cheaper than the four-cylinder F-type) through the striking styling and spectacular handling of the Lotus Evora 400 and 410, which come in at the £70k-£80k mark - on par with the similarly-named F-type 400 Sport.
Their presence shouldn't take anything away from the F-type's talents; instead, it's an indication of just how diverse the sports car and GT classes are today, with a vehicle seemingly tailor-built to almost every taste. Where the Jaguar scores at any price point is its styling - it's still head-turning a few years after launch - and in the spine-tingling sounds it emits whether you opt for six or eight cylinders (though even the 'four produces an interesting sound). Its cabin always feels cossetting too, though there are better infotainment systems to be found in virtually every rival.