Proposed UK VED car tax increase: drivers could pay up to £2135 a year 
Plans to tie road tax more closely to CO2 emissions could bring a hefty increase in VED road tax on some models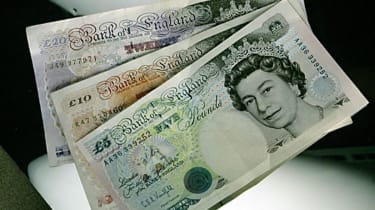 Performance cars aren't known for being particularly cheap but with the high first-year tax bill usually absorbed in the purchase cost and buyers in this market conditioned to expect hefty servicing and fuel bills, there shouldn't be too many nasty surprises attached to new models. Things could be about to change, however, with new Government plans to up the annual Vehicle Excise Duty (VED) drivers of machines less economical machines have to pay.
Though the recent Budget appeared on face value to be a driver-friendly affair, a dig into the details revealed that the Treasury is eyeing a major change in the Vehicle Excise Duty system. Proposed plans could lead drivers of cars registered since April 2017 to pay over £2000 a year for their road tax. 
> VED car tax changes: all you need to know about road tax 
The change would come as part of a plan to more closely link the road tax system to a car's CO2 output, something that the Government believes was lost with the introduction of 2017's flat-rate system. Currently, drivers pay between £0 and £2135 on the year of purchase depending on CO2 emissions, with a flat-rate of £145 (plus £320 for cars over £40,000) charged thereafter. 
In order to encourage the purchase of more efficient vehicles, and dissuade manufacturers from producing cars with high carbon dioxide emissions, the Treasury suggested that drivers should pay the current first-year rate annually. This would mean that owners of the 5.0-litre V8 Ford Mustang GT, a vehicle that produces over 255g/km of CO2, would have to fork out £2135 a year for road tax, an increase of £1670 over the current rate. 
Proposed VED Changes: examples
| | | | |
| --- | --- | --- | --- |
|   | Toyota GT86 | Jaguar E-Pace P200 | Ford Mustang 5.0 V8 GT |
| Price | £27,830 | £35,300 | £43,645 |
| CO2 emissions | 196g/km | 182g/km | 268g/km |
| Current road tax bill | £145 | £145 | £465 (years 2-6) |
| Possible annual bill | £1280 | £1280 | £2135 |
| Potential increase | £1135 | £1135 | £1670 |
Other options in the Government proposals are an extension of the first-year rate by a fixed period, such as three years, or a more granular system based on exact CO2 emissions that doesn't rely on bands. The latter would aim to put more pressure on manufacturers to produce more efficient vehicles as today there's less incentive to reduce output once a car is within a given band. 
Speaking about the proposed change, Edmund King, AA president, said: 'The public will expect a fair system of vehicle taxation and hence any changes shouldn't apply to those that have already bought vehicles in good faith. For new vehicles the first year VED often gets lost in the purchase price of the vehicle but in subsequent years having a fair charge based on carbon emissions would make sense. We would welcome the idea of continuing with a zero rating for full electric vehicles and highly discounted rates for hybrids."
With new-car registrations in the UK coming in at around two million each year, the VED changes could impact five million drivers, should they come into effect.