R35 Nissan GT-R (2009-2022) review – engine, gearbox and technical highlights
A 20bhp increase for the 3.8-litre twin-turbocharged V6 from 2017. Shifts from the dual-clutch auto are as rapid as ever.
The base Nissan GT-R's totally bespoke 3799cc VR38DETT V6 engine delivers its peak output of 562bhp at 6800rpm. With 466lb ft of torque available from 3600rpm it has a very strong mid-range, rather than a peaky top end, but the most advanced turbocharged performance engines now deliver their maximum torque from below 2000rpm. 
The twin-turbo V6 does feel a touch sluggish from very low engine speeds, but from 2500rpm it starts to pull well. The two big turbochargers really make their presence felt from 3000rpm, though. From that point to the redline the GT-R feels ferociously fast in a straight line, accompanied by a distinct blast-furnace soundtrack. No matter how often you drive a GT-R you never seem to grow accustomed to the violent manner in which it accelerates.
The Nismo bolsters both ends of the GT-R's rev band, with both more response from its twin-turbochargers at low-rpm, while building on the top-end with a furious rush that feels like it'll never let up. It's astounding, the internals feel like they're made of the lightest of alloys, and are covered in frictionless baby oil. 
That rush is aided by the six-speed twin-clutch gearbox and the unimpeachable traction of the four-wheel drive system. Upshifts are lightning quick, while the downshifts, accompanied by an automated throttle blip, come in fast and hard. The very latest dual-clutch transmissions might be smoother at low-speeds, but the GT-R's gearbox never feels outdated when ripping through ratios. In automatic mode, the 'box is a little less refined than the very best units, but this is down to its indifferent attitude to needless clutch slipping – it just gets the job done. 
The complex drivetrain – which features a rear transaxle, meaning drive is sent rearwards to the gearbox before being split between the front and back axles via separate drive shafts – used to grumble and chunter at low speed, but that's now been banished in Nissan's focus on NVH for the standard models, although the Nismo reinstates this. 
Partnership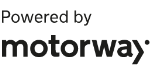 Need to sell your car?
Find your best offer from over 5,000+ dealers. It's that easy.
Despite such incredible forces generated by the standard GT-R, the Nismo is even more impressive. The acceleration times between the two models might not differ, but the Nismo is so incredibly quick in a straight line it has the ability to embarrass just about any car, including the standard GT-R.