Observe the current new car market for any length of time and you'll notice a sad lack of manual transmissions, with car manufacturers dropping characterless, uninvolving automatic units in their place. Rarer more is the naturally aspirated engine, something you'll find in only a handful of new models (count them… it won't take long). 
In evo issue 266, we gather a trio of machines that have managed to retain both; a manual gearbox and a NA power plant. Though there are a number of benefits associated with the endangered formula, are we unnecessarily holding on to a thing of the past?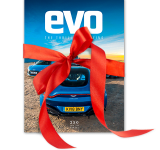 Subscribe to evo magazine
If you're passionate about the world's greatest performance cars, experience the thrill of driving with evo magazine. Try your first 5 issues for £5.
> Ford Mustang review - V8 GT, EcoBoost, Bullitt and Shelby GT350 driven
The Toyota GT86 is a model that never quite hit the spot for us, its Prius-derived tyres not offering the adjustment we'd expect from a sports car, the engine feeling far from gutsy, and its price tag a tad on the high side to get us excited. With the death of the magic formula on our minds, might a revisit change our outlook?
Ford's Mustang couldn't be further from the other two models in this test, but its manual-NA combination give it common ground. Though we're not sure any amount of money will buy you a new, manual V8 in 2019, is it worth the performance compromise over its automatic, forced-induction rivals?
Naturally aspirated motors and manual gearboxes have very clear driver benefits, but is a world full of boost and flappy paddles really all that bad? To read the full story, pick up your copy of issue 266. Out now!
Car pictures of the week: archive
Below are some of our favourite images from previous editions of evo car pictures of the week. Click on the pictures for the full galleries.
Gallery 1
Click on the image below to see all the images of our first car pictures of the week gallery, here featuring the indomitable Bugatti Veyron Super Sport, mk1 Volkswagen Golf GTI, Ford Shelby Mustang GT350 and the stunning Porsche 911 re-imagined by Singer.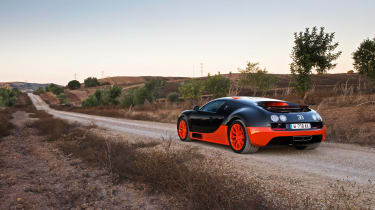 .
Gallery 2
Here we dig further back into the evo archives where we pull out some iconic images of the Ford GT slightly out of context in the European Alps, a TVR Sagaris in central London, the Audi RS2 as well as one of our most iconic twin tests between the Ferrari 599 GTO and Lexus LF-A.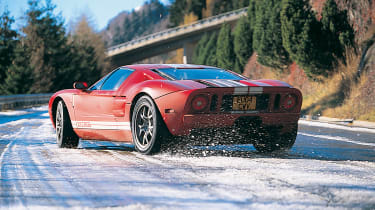 Gallery 3
The previous-generation Bentley Continental GT seemed to get better with age, a notion mirrored by the Jag E-type when in modern 'lightweight' form. Both of these British icons, as well as the Aston Martin Vantage GT12 feature in gallery three.
Gallery 4
Fans might have cried fowl when Ferrari decided to turbocharge the Ferrari 488, but it's not like Ferrari don't have a history with turbocharged V8 engines. Here the 488 co-stars alongside the stunning F40, while elsewhere in this gallery we take a Porsche Cayman GTS to Japan for a stunning mountain blast.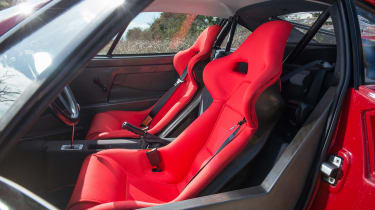 Gallery 5
Italian twelve-cylinder supercars seem to be the main agenda in the fourth evo car pictures of the week gallery, here featuring four V12 Lambos and the stunning 599 SA Aperta limited edition alongside its 550 Barchetta predecessor.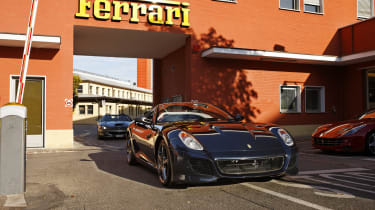 Gallery 6
GT3s and GT-Rs are just the beginning for gallery number six, with the Noble M600, Aston Martin One-77 and a couple of McLaren flagships filling out our most amazing gallery yet.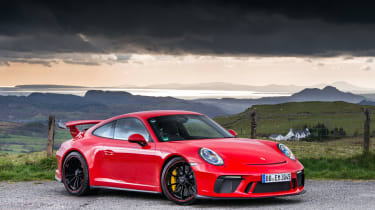 Gallery 7
A gallery of new and old, here the McLaren 720S cemented its place as a truly great supercar alongside a daring night shoot with an Audi R8 LMX, pitch a Nissan GT-R and Audi Quattro against each other on Welsh mountain roads and drive the original 'Hakosuka' GT-R.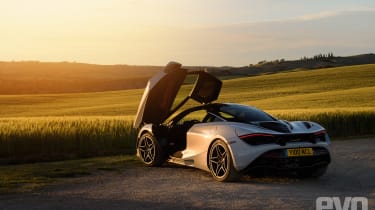 Gallery 8
Ford's RS200 in a moody dark garage is just one of many amazing shoots in our 8th gallery, click on the image for the full gallery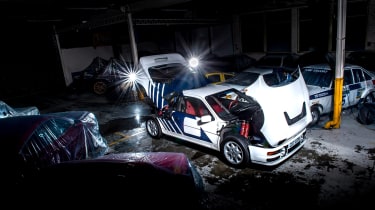 Gallery 9
Click on the image below for our ninth car pictures of the week gallery, including this hardcore lot!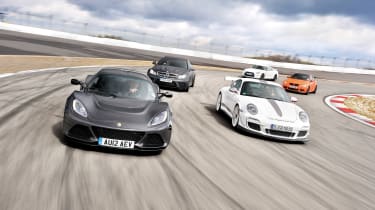 Gallery 10
Our tenth gallery turned it up another notch, including the wettest shoot in history (apparently)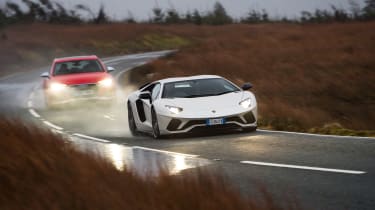 Gallery 11
The best hardcore Ferrari supercars and more feature in our 11th car pictures of the week gallery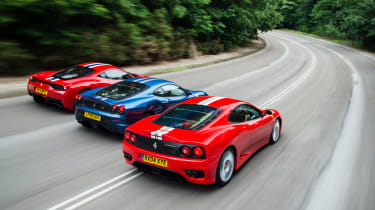 Gallery 12
A classic Porsche Carrera GT of a rather different kind features in our latest car pictures of the week gallery