This week's evo car pictures of the week gallery took us to Germany, where there was a rather special sports car waiting for evo staff writer Antony Ingram. Toyota is not usually a brand you associate with 1960s sports cars, but the 2000GT was not just the first real performance car from Toyota, but also the first from the then still internalised Japanese car industry. So when the opportunity arose to drive this origins-level sports car came up, the team just had to be there.
Japan's relationship to the performance car might seem as natural to today's generation as any other car manufacturing nation, but things were a little different in the 1960s. Powerhouse companies such as Toyota or Honda might now hold huge reserves of influence across the global market, but unlike Europe or America, the Japanese industry was built on the success of economy cars rather than racing or post-war excess – that was until the Toyota 2000GT arrived.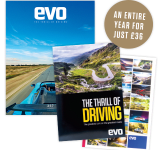 Subscribe to evo magazine
evo is 21 and to celebrate, we're returning to 1998 prices! Subscribe now to SAVE 39% on the shop price and get evo for its original cover price of £3.00 an issue, plus get a FREE gift worth £25!
And what a thing to behold. Some said it had too many shades of Jaguar E-type, others doubted it would have the mechanical prowess to match European rivals, but as we found out, this was not the case. The 2-litre in-line six engine might have been sourced from the more humble Crown saloon car, but it's aluminium, Yamaha-designed, heads and dual overhead camshafts were bespoke to the 2000GT, giving it a sharpness and delicacy that has since gone on to define multiple forms of Japanese performance cars.
Sat behind the engine was a five-speed manual transmission, operated by a short (for the period) timber-topped gearlever. Its action today belies the 2000GT's age, feeling precise and accurate in a way few cars' gear changes from this era manage to.
It handled as well as its contemporary counterparts too, but perhaps more than just being a good sports car, the 2000GT laid down a foundation for Japan's own relationship with it. The tingly, delicate, rev-hungry engine, precise transmission, compact, subtle and restrained way it breathes with the road can be traced right through to the now. As a ground zero Japanese sports car, it's without doubt that the 2000GT amounts to so much more than just a collector's item.
Car pictures of the week: archive
Below are some of our favourite images from previous editions of evo car pictures of the week. Click on the pictures for the full galleries.
Gallery 1
Click on the image below to see all the images of our first car pictures of the week gallery, here featuring the indomitable Bugatti Veyron Super Sport, mk1 Volkswagen Golf GTI, Ford Shelby Mustang GT350 and the stunning Porsche 911 re-imagined by Singer.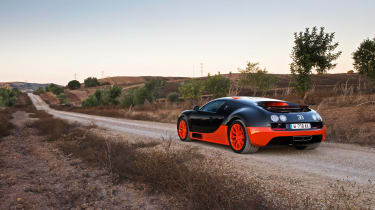 Gallery 2
Here we dig further back into the evo archives where we pull out some iconic images of the Ford GT slightly out of context in the European Alps, a TVR Sagaris in central London, the Audi RS2 as well as one of our most iconic twin tests between the Ferrari 599 GTO and Lexus LF-A.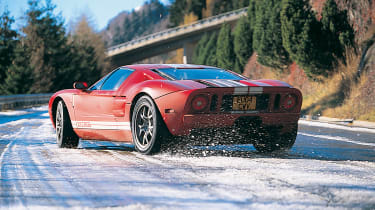 Gallery 3
The previous-generation Bentley Continental GT seemed to get better with age, a notion mirrored by the Jag E-type when in modern 'lightweight' form. Both of these British icons, as well as the Aston Martin Vantage GT12 feature in gallery three.
Gallery 4
Fans might have cried fowl when Ferrari decided to turbocharge the Ferrari 488, but it's not like Ferrari don't have a history with turbocharged V8 engines. Here the 488 co-stars alongside the stunning F40, while elsewhere in this gallery we take a Porsche Cayman GTS to Japan for a stunning mountain blast.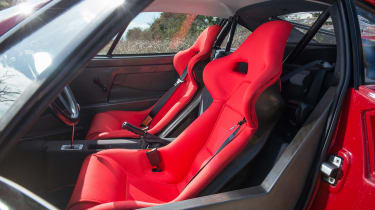 Gallery 5
Italian twelve-cylinder supercars seem to be the main agenda in the fourth evo car pictures of the week gallery, here featuring four V12 Lambos and the stunning 599 SA Aperta limited edition alongside its 550 Barchetta predecessor.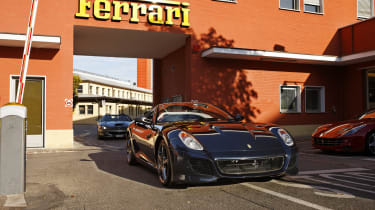 Gallery 6
GT3s and GT-Rs are just the beginning for gallery number six, with the Noble M600, Aston Martin One-77 and a couple of McLaren flagships filling out our most amazing gallery yet.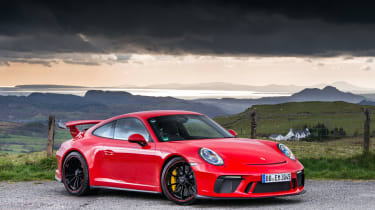 Gallery 7
A gallery of new and old, here the McLaren 720S cemented its place as a truly great supercar alongside a daring night shoot with an Audi R8 LMX, pitch a Nissan GT-R and Audi Quattro against each other on Welsh mountain roads and drive the original 'Hakosuka' GT-R.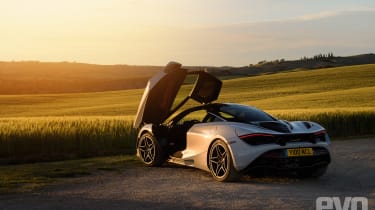 Gallery 8
Ford's RS200 in a moody dark garage is just one of many amazing shoots in our 8th gallery, click on the image for the full gallery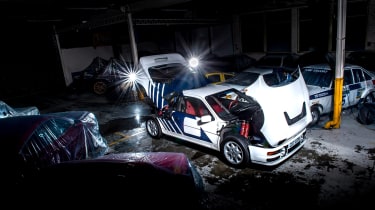 Gallery 9
Click on the image below for our ninth car pictures of the week gallery, including this hardcore lot!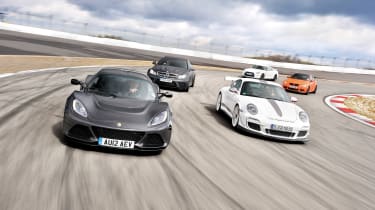 Gallery 10
Our tenth gallery turned it up another notch, including the wettest shoot in history (apparently)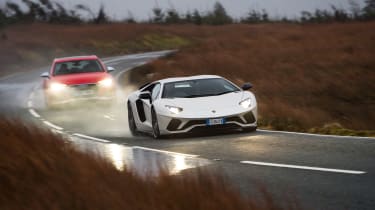 Gallery 11
The best hardcore Ferrari supercars and more feature in our 11th car pictures of the week gallery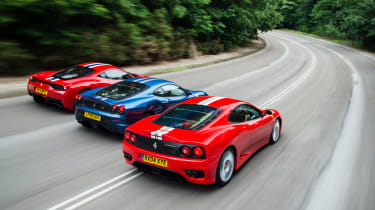 Gallery 12
A classic Porsche Carrera GT of a rather different kind features in our latest car pictures of the week gallery