Smart Fortwo Brabus review - Small car, big fun, huge price
Far more capable and fun than we could have expected, but it's hard to ignore that price tag
There's a surprising balance and biddable chassis under the Fortwo that goes against the Smart grain. The brand and its products haven't always correlated with the demands of driving enthusiasts - though forays into sports cars and previous Brabus-badged models have had merit - but the latest car is perhaps the best Fortwo yet for driving pleasure.
Different dimensions, most notably a wider track, have allowed Smart (and to a greater degree, Brabus and its counterparts at Renault Sport) to dial some genuine balance and neutrality into the chassis - which becomes amusingly apparent with deft use of the throttle. It brings new dynamic character to the Smart nameplate and resonates with the slow-car fast mantra. That the newfound handling improvements have only massaged the diddy car's headline trait of easily circumnavigating congested city streets is a welcome bonus.
The only chink in the armour, surprisingly for a Brabus fettled product, is the engine. The Renault-sourced three-cylinder fails to match the quirkiness of the chassis. It doesn't fall short in terms of performance, but you're left wondering how much extra excitement a zestier and zingier engine might add - or what might be possible if the Smart were a touch lighter.  
The styling has come a long way though, wearing its oddball appearance much better than it's predecessor, with some neat details and a slightly more conventional profile. Despite the leaps and bounds made though, a starting price of £16,445 dims the appeal of what's otherwise a commendable attempt at a fun city car.
Smart Fortwo Brabus in detail
 > Performance and 0-60 time – Performance from the 107bhp three-pot is hindered by the considerable mass it's asked to propel - its 0-62mph time is barely better than its slow-shifting predecessor.  
 > Engine and gearbox – The six-speed dual clutch unit is adequate, and makes good use of the available 125ft lb both in town and on the open road.
Partnership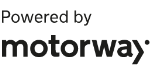 Need to sell your car?
Find your best offer from over 5,000+ dealers. It's that easy.
 > Ride and handling – Limited by inherently tall, short and narrow dimensions, the latest Brabus Fortwo is nevertheless a better riding car and a more entertaining one than it has been in the past.  
> MPG and running costs – C02 emissions fall the wrong side of the 100g/km mark so you'll be taxed £140 annually for VED. A claimed 62.7mpg average will make you feel less guilty about pinning the accelerator on occasion.
> Interior and tech – Not as upmarket in places as you'd hope for the lofty price, but the infotainment system is sharp and cinch to use.
> Design – The ForTwo Brabus is still distinguishably a smart, but more rounded edges and evolution into the current generation has only done good for it's kerbside appeal.  
Prices, specs and rivals
Getting behind the wheel of a Brabus Fortwo will set you back £16,585, and that's before you decide to choose from the palette of non-standard finishes for the body panels and contrasting safety cell, which can exceed £500, or upgrades to Premium (£17,930), Premium Plus (£18,330) or Xclusive trim (£19,755). Or indeed the convertible, which is an additional £2140.
A rev counter is optional on the base model and comes in at £100, and to upgrade beyond the standard infotainment system will cost between £1200 to £1800 depending on the grade of system you specify. In truth the number of options available isn't huge and the ones worth choosing are even less. Straying far from the initial list price then should be difficult.
Automatic climate control, bluetooth connectivity, and a multi-functional steering wheel are standard, as well as Smart Cross Connect for iOS and (selected) Android phones. An array of safety systems and driver aids including cruise control and a brake assist system tie in with the electronic stability programme.
Naturally, sharing plenty of hardware and its basic architecture with the Renault Twingo GT makes the French car Smart's closest rival, but one that undercuts the Brabus by over £2000. The default choice then? It might be, were it not for a disappointingly safe chassis setup and a manual gearbox that's not much fun to stir.
A competitor in waiting is the Volkswagen Up GTI. During our drive of the pre-production car we found it be a real hoot while retaining good refinement, displaying a great breadth of ability to tread the fine line between hot hatch and city car.
Packing quite a lot more performance and priced around £1000 less is the Abarth 595. In typical Italian fashion it's bristling with charm but it's also rather one dimensional and not as easy to live with.