Best driving shoes
The right footwear is crucial on track – we've picked out a few pairs of racing kicks
The more control you have over your vehicle the faster you can go. Control is mediated through the steering, gearbox and ultimately pedals. The precision with which you can meter out throttle, brake and clutch inputs is thus imperative for maximum speed – and safety. So slipping on a good pair of racing-specification boots is sound thinking. 
> Book your next evo track day here
The thickness of the sole will determine how much feel and feedback you glean from the pedals' resistance to depression; too thin and the pressure may begin to grain and cause aching, too thick and your ability to nail your inputs will be lessened. It's worth remembering a skinny sole will also wear faster and be the least comfortable when strolling round the paddock.
Recommended racing shoes
OMP First S race boots
The First S is aimed at beginners after a value for money product. The suede boot is lined with Nomex for increased comfort and sits on a flame retardant sole. The boot is FIA 8856-2000 approved as well so is eligible to be worn in competition.
Sparco Top+ SH-5 race boots
The SH-5's sole has been designed with a slick paddock in mind. The high grip, anti-static sole should keep you upright when treading through puddles of oil and dropped fuel. A rear insert should also provide a close and comfortable fit.
Sparco Superleggera RB-10.1 racing shoes
As the name suggests this an ultra lightweight boot, 40 per cent lighter than your standard race boot. Use of high quality suede and leather, as well as a pencil-thin sole has kept the weight down. Also, the RB-10 offers scope for customisation should you want to add a personal touch with your name and number.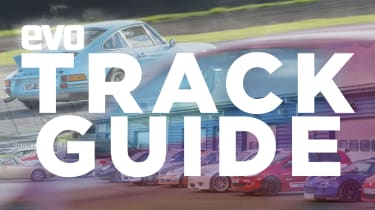 Find more on track cars, track days and track driving through the links below...