Best car crash helmets for track days
We look at the different standards of racing helmets available and point you in the right direction when it comes to buying one
There are few greater thrills than creeping out of a pit lane onto the track to explore what you and your car are capable of. Finding out often results in at least one hairy moment where you arrest a slide or run out of talent and that's the time you'll remember that motorsport is dangerous and why you must safeguard yourself as best as possible against injury. Understanding the equipment that could potentially save your life is crucial. Below we talk through helmets and head restraints.
Frontal Head Restraints & HANS (head and neck support)
Frontal Head Restraints are devices that restrict neck extension during rapid deceleration, thus lessening the chances of basilar skull fractures – a common injury in motorsport.
> Book your next evo track day here
The most common is the HANS device, which fits around the neck and slinks down over the shoulders and is tethered to posts that are attached to a helmet. Anchoring the head to the body equalises deceleration momentum, spreading the force though the whole body rather concentrating the strain on the neck alone.
Do you need a FHR? If you're participating in FIA competition events at European circuits it is mandatory. If you're a trackday regular, then consider it – especially if you visit fast tracks in fast cars. The MSA also dictate that Frontal Head Restraints are compulsory in stage rallying, hill climbs and sprint events.
Currently, there are six variations of HANS Device. All offer the same degree of support but differ in weight. The heaviest series, Adjustable, weighs in at 948g with the lightest, Ultra Lite, at 391g with small deviations from the quoted weights depending on size, tethers and padding.
Helmet ratings explained
ECE 22.05
'Economic Commission for Europe' regulation for helmets are accepted in 47 countries. Good for road use, most karting and trackdays, but not motorsport. These helmets are much cheaper than higher grade alternatives and offer basic protection against collision.
Snell SA2010 & SA2015
Snell is a private, non-profit organisation formed in 1957 to improve helmet safety. Testing is more rigorous than governmental processes, and includes fire-retardant qualities, impact testing, and removability.
Snell SA2010 was the standard at the beginning of this decade and was superceeded by SA2015 in, unsurprisingly, 2015. Due to a disagreement between Snell and the FIA over testing proceedures for FHR helmet mountings SA2015 helmets are not approved for use with a HANS device so are not suitable for FIA motorsport events.
Going forward, older helmet safety standards are phased out pushing newer designs to be safer. Snell SA2010 and SA2015 will be ineligible for motorsport use altogether from 2024.
FIA 8860-2010 & 8859-2015
Any driver competing in an FIA event must wear a helmet that meets FIA homologation – currently the most stringent standard in the world. FIA 8860-2010 spec helmets are still valid (expire at the end of 2020), with FIA 8859-2015 the most up-to-date standard with no set expiry date as of now.
Evo Tip
A helmet will only perform at its best in an emergency if it fits – and we all have subtly different-sized and shaped heads. So measure your head to get a rough guide (use a tape measure horizontally about an inch above your eyebrows), but always try on as many brands as you can. Helmet linings will soften a little, so go for a snug fit.
If you're buying a helmet now, choosing one with the latest FIA approval is a no brainer if your budget allows – this is one place you shouldn't skimp, within reason (a Formula 1 replica helmet may be one step too far). After all, it's only your head.
Recommended helmets
Sparco Club X1 – ECE 22.05
If you are a track day regular and participate in the odd Clubman status event then the X1 will satisfy your helmet needs. The X1 has a removable, washable inner lining to keep it fresh and top mounted openings for ventilation. Just keep in mind the X1 is not fireproof.
Race Safety Accessories Pro – Snell SA2015
The helmet is pre-drilled if you want to add a HANS should you be taking part in motorsport events. The inner liner is both flame retardant and removable. The helmet's lightweight, composite construction should also alleviate the burden on your neck muscles.
Sparco WTX-5 – Snell2010 & FIA 8858-2010
The Sparco helmet is prepped for the HANS attachment with anchor points on either side. Ventilation is dealt with by lower and upper vents to dissipate moisture and heat in the helmet.
Arai GP-6S – Snell SA2015 & FIA 8859-2015
The Arai helmet is put together using a complex laminate system for maximum strength and minimum weight. The inside has been designed to protect against noise while offering comfort too. Sculpted cheek pads support and secure your head and absorb sound.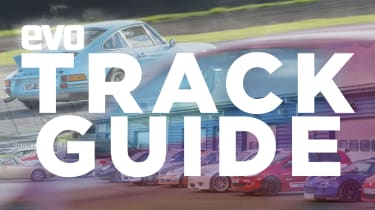 Find more on track cars, track days and track driving through the links below...