Radical Rapture 2022 review – 478bhp/ton road racer tested
Looking for the ultimate trackday car? The Radical Rapture might be for you...
My focus grimly hangs on to the vanishing point, a flickering blur of green meeting grey through the visor, while the slipstream creates a cacophony of white noise around my crash helmet that threatens to overwhelm everything. Hunkered down, compressed by the harness, peering over the turreted centre section of the Rapture's small cockpit, sunlight twinkling through the forest on either side, I am mentally elsewhere – as odd and dangerous as that might sound.
In one sense I'm very much in the here and now, as 360bhp kicks significantly less than a ton up the road with a surfeit of force that makes you hold your breath, and the car's nose hunts constantly on cambers, requiring maximum concentration. But I am also at dawn, at Le Mans or Spa, in the early 1970s, in a Matra, or a Lola, or any other open sports prototype on a classic road racing circuit with trees and telegraph poles and low stone walls. This is on the public road; it's crazy.
Earlier, the day looked like being more hair-raising than evocative. It's grey and blustery at the Bedford Autodrome, the ambient temperature just above freezing and the track surface greasy and cold. On the out lap, an exploratory and reasonably progressive prod of throttle amidst the security of the far hairpin had rotated the car past 90 degrees before you could say 'dry weight of 765kg'. I must admit, as I kicked the clutch in to stop the familiar 2.3-litre turbocharged Ford engine from stalling, I wondered if it was going to be a real task today, keeping this thing on the straight and narrow, lapping with at least some semblance of conviction and professional competence, and later, out on the road, not ending up picking pieces of bright yellow bodywork out of one of Bedfordshire's hedgerows.
This isn't Radical's first road-legal car, of course, there having been both the SR3 SL and the brutally potent but rather divisively styled RXC in both coupe and Spyder forms. But it is a traditionally styled Radical that also happens to offer a heater, a padded seat, and is certified under the IVA scheme, intended for European markets and with other territories to follow.
Partnership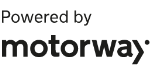 Need to sell your car?
Find your best offer from over 5,000+ dealers. It's that easy.
The Rapture retains the firm's trademark space-frame chassis, with FIA-compliant safety cell and crash structure, bolted to which is the aforementioned Ford power unit, reworked by Radical Performance Engines with a new turbo and induction system to produce that 360bhp, plus 360lb ft of torque. Drive is sent to the rear wheels via a six-speed paddleshift gearbox, then a Quaife ATB torque-sensing limited-slip differential, before making its way to the ground through a set of Yokohama Advan A052 semi-slick tyres. Suspension is unequal-length wishbones with Nitron adjustable dampers. It's all very adjustable, although today we'll be leaving the car in essentially a road-optimised set-up.
Getting in is much as you'd expect – a sort of hop, skip and jump across so your feet are on the seat, then a shimmy down into it. The steering wheel detaches, but you don't have to remove it to slide in, although it is quite a bit easier if you do. Once safely ensconced within the Rapture the view out is alien, but it's snug and comforting all the same. All the necessary info is presented on a central screen, with different pages offering a range of information and ways of displaying it. Below it are more switches, then a big red button marked 'Start', and at the bottom a cubby hole that looks as though it'll make an effective cannon for firing a smartphone aft at ballistic velocities during hard acceleration. A small toggle switch on the Alcantara-covered wheel offers Road, Sport and Race engine maps; I'll start in Road, in the knowledge that the full 360 horses are saved for the other two settings.
Having fired a warning shot that it will require maximum respect at all times, I'm a little more circumspect during my initial laps with the Rapture. But what had seemed like a spikey, boost-rich animal of an engine is actually much more friendly than you might at first imagine, and once the Mk1 computer up top has got its processing power up to speed – things tend to happen quite quickly in a Rapture – then it all starts to make sense.
It's not too long before I have the engine in Race. The throttle response feels much sharper and there's brilliant aggression to the instant kick it provides. As you might have expected, the steering is direct: very quick, absolutely dripping with feedback and not overly heavy; most of the time it's enough just to deftly nudge the Rapture in the direction you want it to travel.
To help that change of direction further there's the brake pedal. Trail the brake into a turn and you can dig the nose in until the car is literally pointing straight at the exit and you're flat on the power – get it right and the amount of speed you can carry through even a slow corner is mind scrambling. It works in fast turns too, such as the penultimate two on the Autodrome's West Circuit, where for a brief moment the rear is more like a shopping trolley, shifting sideways in a beautifully controlled way. Despite the track conditions, and not really going for a time, checking back on some of the data we recorded suggests that the Rapture is managing 1:16-ish, which makes it the fastest car we've put around the current incarnation of the track.
As unlikely as it seems, the Rapture is even happy if you're greedy with the throttle, and leaving the hairpin with opposite lock on feels entirely instinctive. That's the biggest surprise with the Rapture: once you've learnt its ways and got up to speed with how fast your reactions need to be then it's such a friendly car in terms of its handling envelope and how it's been set up. Far from being a brutal little road racer, it's something really exploitable, that pushes you to drive better, but rewards copiously and doesn't seek to punish mistakes at every opportunity.
Having become entirely accustomed to the Rapture on track, I'm not sure what to expect as I edge out onto the surrounding B-roads the following day. I'm wearing a crash helmet for the sake of not getting blown inside out and as some protection against any stones being kicked up at Mach 5 from a car in front, and it feels amusingly odd to push the little turn indicator button on the wheel and join the sparse countryside traffic.
For a car with such a massive amount of performance the Rapture is a doddle to drive slowly; it's not even especially tricky to move away from rest once you have the knack of the fairly abrupt clutch. It does get excited over cambers though, particularly as the speeds rise – which they will, almost unavoidably, as the turbocharger starts to feed the engine with rich, cold air. This is extreme performance in a road car, and the Rapture's 0-60mph in 3.0sec dead figure feels even faster because you're so exposed to the elements. Restraint becomes one of the most important qualities now.
Actually, while it's a bit much to call the Rapture 'comfortable', you do get used to it, settling into a semi-hypnotic state that's encouraged by the constant raging of air around your head. The car's aerodynamics do shield the driver from the worst of the commotion going on, but earplugs might be a good idea on a longer journey – much like you might choose to wear on a motorbike.
For what is effectively a toy, £108,000 is a not insignificant sum. You could stuff a few bags of groceries in the Rapture, but let's face it, it isn't really designed to do such a thing. It wears number plates and that means you can go for a blast on a Sunday morning in it, which seems crazy and like it shouldn't really be possible, but it feels most at home on a circuit. The fact you can drive to a track, lap all day long faster than probably anything else that turns up even at ten times the value, and then simply cruise home, is something very special. It instantly renders most supercars in such an environment strangely superfluous, and the pure, unfiltered connection between driver and machine is utterly addictive. With its aerodynamic performance, fantastic braking (no ABS, but sensing the approach of lock-up is easy, so well judged is the pedal response) and raw mechanical chassis grip, driving the Rapture on track is a revelation; that you can drive it on the road, a massive bonus.
Cars such as the Radical Rapture are the British sports car industry at its finest. Small, highly potent and engineered for the job, they're like nothing else available. Long may they continue.
This drive was first featured in evo issue 274.
Radical Rapture specs
| | |
| --- | --- |
| Engine | In-line 4-cyl, 2261cc, turbocharged |
| Power | 360bhp @ 6000rpm |
| Torque | 360lb ft @ 3500rpm |
| Weight (dry) | 765kg |
| Power-to-weight (dry) | 478bhp/ton |
| Top speed | 3.0sec |
| 0-60mph | 165mph |
| Basic price | £108,000 |