If you have access to the internet, which you probably do given that you're reading this article, you'll know what a fantastic place it can be to dig out the best used car deals. The only issue is there are often simply too many to sort through. Nonetheless, courtesy of our entirely professional habits of trolling through the classifieds, and our friend depreciation, you can still find incredible performance car deals if you know where to look.
Of course, these stone-cold bargains are intermingled with others that are overpriced and/or potential money pits waiting to swallow your savings, so you need to keep your wits about you at all times. Should you really splash out on that BMW M3? Is it wise to take the plunge on that Continental GT? Well, that's ultimately down to you, but we've taken steps to help you make the right decision by trawling the classifieds for our used car deals of the week...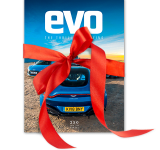 Subscribe to evo magazine
If you're passionate about the world's greatest performance cars, experience the thrill of driving with evo magazine. Try your first 5 issues for £5.
> Browse our used buying guides here
Best used car deals of the week
Below are our best used car spots of the week...
Bentley Continental GT Supersports (2010)
£51,990
The latest Bentley Continental GT has been conquering our roads for some time now, but the previous-generation car is far from irrelevant. In range-topping Supersports form, its twin-turbocharged 6-litre W12 produces almost identical figures to those of the near-£200k current GT from almost a decade on. Some 612bhp and 553lb ft of torque push it from 0 to 62mph in 3.9sec and to a top speed of 206mph. 
Though the Supersports carries a hefty premium over standard cars of a similar condition, its rarity and performance-enhancing tweaks help to justify this. This example has the optional carbonfibre package, a full Bentley service history, carbon-ceramic brakes, 20-inch Supersports-specific wheels, and Moroccan Blue metallic paint.
Mercedes-Benz CLK 63 AMG Black Series (2008)
£99,990
Black Series. A name we haven't seen attached to an Affalterbach machine in quite some time, and one you very rarely see out on our roads. Turning an already-mad AMG up another notch is what the Black Series division is about, adding a widebody kit, exclusive, ball-polished wheels and a whole host of performance-enhancing modifications, in the CLK's case. Peak power of 507bhp comes from a 6.2-litre NA V8, providing the 0-62mph sprint in 4.3sec and a 188mph top speed.
Unfortunately, Black Series prices are rather high in 2019, putting this CLK 63 just £10 under the £100,000 mark. This example is a rather good one, however, making it a prime candidate for an investment car. Only 14,000 miles have been covered in its 11-year life, and it has maintained a full Mercedes service history, including a recent service at Mercedes-Benz World.
BMW M3 (E92, 2011)
£14,995
Eight cylinders in an M3 seems no less than wrong, with every other generation featuring BMW's signature half-dozen. Despite the unusual power plant, the E92 is still a mighty driving machine, offering better refinement than the preceding E46 and a glorious high-revving V8 soundtrack that you'll struggle to find in any other car of its kind. Some 410bhp and 295lb ft of torque come from the 4-litre S65 NA V8, good for a 4.6sec 0-62mph time and 155mph top speed. 
What drew us to this car is its staggering price – £14,995. There's no hiding its near-six-figure odometer reading, but a full BMW service history, two keys, and clear signs of careful owners give us confidence. Rod bearing failure was a common, and eye wateringly expensive issue with the S65 unit, but only earlier cars suffered, and regular servicing should have helped keep it running smoothly. This car has a DCT transmission, is finished in Jerez Black with a black leather interior, and comes equipped with M Sport suspension and 18-inch dark graphite wheels.
Abarth 695 Biposto (2016)
£19,950
Abarths are a love-hate ordeal for enthusiasts, but there's no denying the fantastic madness of the 695 Biposto. Though it sports the same 1.4-litre turbocharged four-cylinder as every other fettled 500, it produces a healthy 190bhp and 184lb ft of torque for a 5.9sec 0-62mph time and 143mph top speed. Other tweaks include the addition of a widebody kit, exterior carbonfibre components, OZ wheels, the removal of the back seats and more. Available with motorsport-derived Perspex windows and an £8000 dog ring gearbox, there's very little else that can compete with it in the segment...
This particular car has just 25,000 miles on the clock, a manual gearbox (though not the rare dog ring), the interior carbon package, matte Performance Grey paintwork and a full Abarth service history. If you'd like to get your hands on one of the most oddball hot hatches of the past decade, here's your opportunity.
BMW M6 Gran Coupe (2016)
£33,450 
The all-new BMW M8 Gran Coupe is hot off the press, giving the brand's flagship M-car an extra set of doors. Prices are yet to be announced, but we'd expect it to come in from around £130,000. Though this is nothing out of the ordinary for a car of its kind, the M6 Gran Coupe of just a few years prior features a version of the same engine under the bonnet, also has four doors, and offers similar performance, for about £100,000 less… 
Its 'S63' 4.4-litre twin-turbocharged V8 is the same as in the new M8, just in a more relaxed, 552bhp and 502lb ft of torque state of tune. This is still good for a brisk 4.2sec 0-62mph time – impressive for a car of this size – and 155mph top speed, with power going to the rear wheels through a seven-speed DCT transmission. This particular car is finished in glorious San Marino blue, with a contrasting Merino white leather interior and plenty of options to go with it. As if things couldn't get any better, it has only 40,000 miles on the odometer and a single owner on its books. 
Toyota Supra (1996, A80)
£34,995
A new Supra has hit our roads for the first time in almost two decades, in the form of the BMW B58-powered A90. Some aren't too pleased with its German underpinnings, but there's no hiding the fact that it's a highly sought-after machine, making it both difficult and expensive to get your hands on one currently. Rarer still, though, is a manual, stock A80, so when we found one for sale we just had to include it here. 
Under the bonnet is the famous twin-turbocharged six-cylinder 2JZ-GTE, but being in European spec it's in the most powerful state Toyota offered – factory upgraded turbochargers and fuel injectors gave it 326bhp and 325lb ft of torque, a significant bump over the US-market cars. The 0-62mph sprint is over in a very impressive 4.9sec and top speed is 155mph. This Storm Blue A80 may have covered over 100,000 miles, but given its cult status in the automotive world, it's likely a very wise way to spend £34,995.
Porsche 911 GT3 (997, 2010)
£82,980
Stuttgart's GT3 was a success right from its inception in 1999. Though three generations of cars have only improved on one another, the second-generation 997 car is still a force to be reckoned with in 2019. Granted, Gen 1 997s look a tad dated, but punt for a Gen 2 equipped with centre-lock lightweight wheels, and you have yourself an excellent buy.
This example is just that, a Gen 2 with motorsport-inspired centre-lock wheels, the 3.8-litre NA flat-six, Carrera White paint, front axle lift and much more. At just over £80,000, don't think this is an undesirable example, either, as it has a repectable 35,570 miles on the odometer and a manual gearbox.
Noble M600 (2016)
£179,950
The Noble M600 might not have seen an update for over a decade, but with such a unique set of skills, we're not sure it's needed. Under the engine cover is a Yamaha-derived 4.4-litre turbocharged V8, providing all of the power, speed and sound one could ever ask for. Some 650bhp helps it reach a staggering 225mph top speed, a figure that even the latest supercars can't match. Its numbers had us comparing it to the likes of the Bugatti Veyron, Pagani Zonda R and Ferrari F40 in our 2009 review. If you want drama, this is the machine for you.
Despite the lack of a prancing horse or raging bull on the bonnet, prices have held up disappointingly well over the years. If you have a spare £180,000 to burn, though, this deep red example can be yours. Matching the exterior paint are red wheels, carpets and interior stitching, with an exposed carbonfibre roof, diffuser, splitter, dashboard, engine cover and even handbrake lever all completing the look. Only 4900 miles have been covered in its three-year existence.
BMW M3 (E92, 2013)
£24,500
Straddling the excellent driver-machine connection of the E46 and blistering turbocharged power of the F80, the E9X-generation M3 was an unusual one. Straying from BMW's trademark straight-six, its S65 V8 was far from a tuned-up unit from a standard car, but instead, one only seen in a select few track cars. The 4-litre naturally aspirated V8 produces 420bhp and 295lb ft of torque for a 4.6sec 0-62mph time and 155mph top speed.
As with almost all high-end German cars, depreciation has sapped a hefty chunk from this example's £50,000 retail price – over £25,000 to be precise. This car is finished in Space Grey with a red leather interior, has 19-inch Competition wheels, and has covered just under 40,000 miles since it left the factory. Though the E46 will remain the favourite for most drivers, the unusual nature of the E9X is helping it hold its value very well indeed, making it a prime time to get your hands on one.
Lexus RC F (2015)
£27,900
You can count the number of naturally aspirated V8s on sale in the UK on one hand. It's a sad state of affairs, but perhaps it's time to snap one up while you still can… The RC F is Lexus's answer to the BMW M4, featuring a 5-litre naturally aspirated V8 that puts 470bhp and 391lb ft of torque to the rear wheels. Zero to 62mph comes in 4.5sec, top speed at 167mph, and it makes a wonderful sound whilst reaching them.
Sports seats, a ten-speaker Mark Levinson sound system, 19-inch wheels, a limited-slip differential and more are fitted to this example. Finished in white with a full-leather red interior, it's a combination you'll struggle to fault. For the cost of just 30,000 miles on the odometer, you receive a whopping £30,000+ discount on its new price.
BMW M5 (E60, 2005)
£36,995
The E60-generation BMW M5 is fast carving out a place for itself among some of the world's most exotic metal in terms of rarity and desirability. The model might not offer the performance of its 2019 counterpart, but the glorious S85 V10 under the bonnet is what makes it so special. The naturally-aspirated unit puts a healthy 500bhp to the rear wheels at a staggering 7750rpm, for a 4.2sec 0-62mph time and 155mph top speed.
This particular example is finished in an attractive Interlagos dark blue shade, with a contrasting Silverstone Merino leather interior. What sets the car apart from every other E60 M5 on the market, however, is the mileage. Only 8800 miles have been covered since it left the factory in 2005 - that's just over 600 miles a year. If the low mileage wasn't enough to tempt you, it also comes with a sunroof, a full BMW service history and an array of other optional extras.
Ferrari 360 Modena (2000)
£49,995
More often than not, cars look worse over time, with once-revolutionary design elements become old-hat. The Ferrari 360, however, is an exception. Sporting a 3.6-litre naturally-aspirated V8 producing 400bhp at 8500rpm, it sprints from 0-62mph in 4.5sec and onto a top speed of 183mph.
At 64,000 miles, there's no getting around the fact that this is a well used example, but with it having received its last service at HR Owen, any major bugbears should have been taken care of. Being a naturally-aspirated, mid-engined V8 Ferrari, its very unlikely you'll lose any money on such a purchase – keeping your money even more secure is the attractive but safe Rosso Corsa/black interior combination.