Used car deals of the week
We've delved into the classifieds and chosen our favourite cars for sale this week
If you have access to the internet, which you probably do given that you're reading this article, you'll know what a fantastic place it can be to dig out the best used car deals. The only issue is there are often simply too many to sort through. Nonetheless, courtesy of our entirely professional habits of trolling through the classifieds, and our friend depreciation, you can still find incredible performance car deals if you know where to look.
Of course, these stone-cold bargains are intermingled with others that are overpriced and/or potential money pits waiting to swallow your savings, so you need to keep your wits about you at all times. Should you really splash out on that Giulia QV? Is it wise to take the plunge on that Porsche Cayman? Well, that's ultimately down to you, but we've taken steps to help you make the right decision by trawling the classifieds for our used car deals of the week...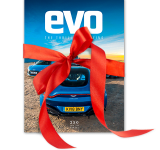 Subscribe to evo magazine
If you're passionate about the world's greatest performance cars, experience the thrill of driving with evo magazine. Try your first 5 issues for £5.
Best used car deals of the week
Below are our best used car spots of the week...
Alfa Romeo Giulia Quadrifoglio (2017)
£37,980
Claiming the title of best supersaloon in eCoty 2017, the M3 rival is a rather accomplished machine. Featuring a 2.9-litre Ferrari-derived turbocharged V6, it produces 503bhp and 443lb ft of torque, putting power to the rear wheels through either a manual or automatic gearbox. As you might imagine, such power brings performance figures to match; it sprints from 0 to 62mph in 3.9sec and goes on to a top speed of 191mph.
As with many cars in its class, the Giulia QV isn't awfully cheap when new. Thankfully, depreciation has taken its toll, bringing this 42,912-mile example down over £20,000 in value over its two-year life. For the price of a new hot hatch with some options, you can have yourself one of the world's best supersaloons equipped with Harman Kardon speakers, Alfa's own Sports Exhaust, Convenience Pack and triple-layer red paintwork.
Mercedes-Benz SLR McLaren (2004)
£204,995
A joint project between McLaren and Mercedes-Benz, the SLR was somewhat of an unusual car. Though it was preceded by the excellent SLS, it was over £100,000 more expensive than the gull-wing AMG, and offered a driving experience you'll struggle to find in anything else to this day. Lift the butterfly doors, step inside and press the fighter jet-style starter button, and its 5.4-litre supercharged V8 fires into life. Though a V12 was initially destined for its engine bay, this V8 unit doesn't exactly compromise on power, with 617bhp and 575lb ft sent to the rear wheels for a 3.8sec 0-62mph time and 209mph top speed.
It's highly unlikely we'll ever see a car like it again, and considering the £300,000+ price tag when new, this 23,730-mile example is a steal at just over £200,000. Finished in classy Crystal Laurit Silver, with a contrasting red leather interior, it started life in the USA, before moving to Russia in 2008 and to the UK in 2016, where it has retained a full service history along the way. To say this is a good investment opportunity would be an understatement...
Porsche Cayman (2012)
£23,990
With the introduction of the standard 718 line-up came the fall of the naturally aspirated six-cylinder Cayman, but take a trip back to 2012 and things aren't quite so turbocharged. The standard Cayman featured a 2.9-litre NA flat-six, putting 265bhp to the rear wheels for a 5.4sec 0-62mph time and 163mph top speed – admittedly tame numbers for today, but give the price a glance and we think you'll agree it offers some of the best performance for the money you'll find.
That £23,990 won't buy you an awful lot in the performance car sector these days. Even equipped with a four-cylinder engine, the Jaguar F-type starts from just under £50,000, the middling Mercedes-AMG A35 from £32,000. What it will get you is this Porsche Cayman from seven years ago, giving you mid-engined, flat-six thrills for less than a new hot hatch. This example comes equipped with a Bose speaker system, sports seats, Porsche Active Suspension Management (PASM), metallic blue paintwork and only 34,000 miles on the odometer.
Volvo 850 R (1996)
£13,940
The origins of the fast estate are hard to pinpoint, but some say it all began with the BTCC-inspired 850 R. Taking notes from the track, the model sports a variant of Volvo's ubiquitous turbocharged five-cylinder, producing 247bhp and 258lb ft of torque. For a short time in 1993, the Swedish brand decided to produce the performance wagon with a manual 'box, in the process uprating components such as the turbocharger, manifold, intercooler and ECU for increased power output over its automatic counterpart.
Hand-sourced and imported from Japan by the current seller, the example has covered 59,000 miles and is finished in metallic dark grey. Being such a rare find, we can't see values falling much from here on.
BMW M5 (E60, 2005)
£36,995
The E60-generation BMW M5 is fast carving out a place for itself among some of the world's most exotic metal in terms of rarity and desirability. The model might not offer the performance of its 2019 counterpart, but the glorious S85 V10 under the bonnet is what makes it so special. The naturally-aspirated unit puts a healthy 500bhp to the rear wheels at a staggering 7750rpm, for a 4.2sec 0-62mph time and 155mph top speed.
This particular example is finished in an attractive Interlagos dark blue shade, with a contrasting Silverstone Merino leather interior. What sets the car apart from every other E60 M5 on the market, however, is the mileage. Only 8800 miles have been covered since it left the factory in 2005 - that's just over 600 miles a year. If the low mileage wasn't enough to tempt you, it also comes with a sunroof, a full BMW service history and an array of other optional extras.
BMW M3 CSL (E46, 2003)
£36,990
The E46 is considered the best M3 by many, the CSL only bettering the experience. It was no simple addition of black badges and tweaking of the throttle response as we sometimes see today, but instead, Munich's attempt to put the hot 3-series up against the 911 GT3 of the day. Under the bonnet is a 3.2-litre naturally aspirated six-cylinder, putting 360bhp and 269lb ft of torque to the rear wheels for a 5.2sec 0-62mph time and 155mph top speed.
If you've followed used prices of the E46 M3 CSL for any time, you'll know that they've been rising in recent times, restricting most examples to the glossy garages of affluent collectors around the globe. With a healthy 95,000 miles on the clock, however, this car has been used the way it was intended, meaning its price isn't dissimilar to that of a used F80 M3. It also features KW suspension and uprated AP Racing brakes, perfect for if you're planning on taking it to the track – if you're a purist, you could always swap them back to OEM.
Porsche 911 GT3 (997.2, 2010)
£109,950
A Porsche 911 GT3 of any generation is something we can get behind, so to take a break from the models of today, we've sourced an excellent example of the 997.2 generation. Powering the model is a 3.8-litre n/a flat-six, pushing 435bhp and 339lb ft of torque to the rear wheels for a 3.8sec 0-62mph time and 193mph top speed, figures that hold up today.
Though the £109,950 asking price isn't awfully cheap, prices are on the rise, and it's an easy way to save around £50,000 on the price of a 991.2 GT3 on the used market too. This car is perfectly suited for a collection, having covered just 11,543 miles in its near ten-year existence and coming with buckets of options; a front axle lifting system, bucket seats, six-point harnesses, half roll-cage, sports exhaust system and much more are included.
Ferrari FF (2011)
£99,950
The appeal of a front-mounted V12 Ferrari doesn't need much explaining, but sadly, neither does their lack of affordability. The new 812 Superfast is selling for well in excess of £300,000 on the used market, and even seven years on, examples of the F12 Berlinetta sell for around £200,000. However, the FF has taken quite a depreciation hit in recent months, meaning excellent deals are popping up all over the internet. Under the bonnet is a 6.3-litre n/a V12, pushing 651bhp and 503lb ft of torque to all four wheels for a 0-62mph time of just 3.7sec and a top speed of 208mph.
This example is finished in triple-layer Rosso Maranello, has a black leather interior with red contrast stitching, and an array of optional extras. The carbonfibre 'driver's zone' has been selected, alongside 20-inch diamond-cut wheels, the sports exhaust, Scuderia shields, an uprated sound system and rear seat entertainment to keep your offspring entertained. Although still not pocket change, this Ferrari FF can be yours for under £100,000, making it a cheaper, far more exciting alternative to the BMW M850i Coupe.
Mercedes-AMG C63 (2014)
£26,985
The W204-generation C63 was the last of its kind, shoe-horning Affalterbach's M156 6.2-litre naturally-aspirated V8 under the bonnet of a family coupe. Sure, it didn't have the driving dynamics of the E92 M3 it rivalled, but the sound the 6.2 C63 is something you'll struggle to find anywhere else, no matter how much money you're willing to part ways with. As you might imagine, such an engine provides figures that hold up even today, with 451bhp and 442lb ft of torque going to the rear wheels. 0-62mph is quoted at 4.4sec and top speed is limited to 155mph.
This car is a very clean example of the facelifted coupe, with a full service history, silver diamond-cut wheels, an electric sunroof and only 30,000 miles on the clock. For less money than a new Golf GTI, this could be yours.
Lamborghini Aventador (2013)
£178,995
The driving experience the Lamborghini Aventador offers couldn't be much further from the honed, precise kind we look to find in every car we drive, but after all, our tagline is 'The thrill of driving', and we think it's safe to safe it offers that.
Due to their age, lack of practicality and, quite frankly, extortionate running costs, the model has come down in price significantly over the years. Seen here in launch specification, Arancio Argos with black staggered wheels, this 7899-mile, collector condition car can be yours for just under £180,000 – tick some options on a Urus and you'll easily match that figure. Such a low price tag doesn't mean you miss out on extras, either, with an uprated Sensonum sound system, the branding package and a lifting system all equipped.
Ferrari 360 Modena (2000)
£49,995
More often than not, cars look worse over time, with once-revolutionary design elements become old-hat. The Ferrari 360, however, is an exception. Sporting a 3.6-litre naturally-aspirated V8 producing 400bhp at 8500rpm, it sprints from 0-62mph in 4.5sec and onto a top speed of 183mph.
At 64,000 miles, there's no getting around the fact that this is a well used example, but with it having received its last service at HR Owen, any major bugbears should have been taken care of. Being a naturally-aspirated, mid-engined V8 Ferrari, its very unlikely you'll lose any money on such a purchase – keeping your money even more secure is the attractive but safe Rosso Corsa/black interior combination.