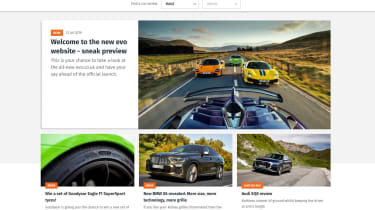 evo is getting a new presence online, one that's faster, prettier and even more engaging than before - just the way we like it.
The new evo website has been designed around you. We've collected your views and analysed the ways in which you interact with evo content online at every stage. The aim is to help you find and enjoy more of our news, reviews, features, pictures and videos on laptop, desktop and the mobile devices of your choosing. That's why we're giving you a sneak preview of the new evo.co.uk still in its beta development stage, together with the opportunity to have your say.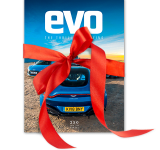 Subscribe to evo magazine
If you're passionate about the world's greatest performance cars, experience the thrill of driving with evo magazine. Try your first 5 issues for £5.
The launch of the completed site is imminent but there's still time to feed back and help shape evo's digital future. We've undertaken a major programme of investment in the technology behind the scenes as well as the front end design and this is just the beginning, there are lots more exciting features and developments in the pipeline. 
Take a look at the new evo site in beta form, there may be a few bugs at this stage but we think you'll like the direction we're headed in. Let us know your views using the feedback form on the new site.