Ford Mustang GT
Ford's Mustang GT is briliant for long journeys and it feels special, almost exotic
There's still a Porsche 993-shaped hole in my life, and its replacement is still a few weeks away, so when the Le Mans trip rolled around and Dickie was off driving a Maserati in a small club race somewhere, the vacant Mustang seemed like the obvious choice: rare, distinctive, big power and a great noise. The perfect car for the run to Le Mans? I was about to find out...
Climbing in - or should that be up? - to the driver's seat, I thought maybe I'd made the wrong decision. Bloody hell it's big! I'd forgotten just how high you sit, how that huge bonnet disappears into the horizon, how ridiculous the deeply-dished steering wheel is. The Mustang is very definitely super-sized. Fortunately, when the engine erupts into life you know the quad-cam V8 is man enough to make the Mustang really fly. I was already looking forward to the tunnels near Rouen...
Rumbling onto the ferry amongst Nobles and Porsches brought an early hint of what was to come. Everybody, without exception, gawped at the Mustang. And when we rolled onto French soil it remained a star attraction. I suppose there comes a point when you can't be excited by yet another Porsche or mid-engined Ferrari. The Mustang, possibly the sole example at Le Mans, didn't suffer from this overexposure, and everywhere it went it seemed to put Ferraris in the shade. And not just because it literally towered over them, either...
On the speed-trap riddled N138 the big Ford was great, engine barely above tickover, an ice-cold air-conditioned breeze wafting into the cabin. The big seats are a bit squishy and not very supportive on roundabouts, and the rear axle occasionally reveals its lack of sophistication by skipping over sharp bumps, but aside from that it's just brilliant for a long journey. It feels special, almost exotic.
Partnership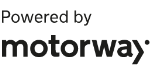 Need to sell your car?
Find your best offer from over 5,000+ dealers. It's that easy.
It comes at a price, though. At a steady 85mph cruise, the hardly stressed 4.6-litre V8 delivered just 17mpg. Still, it was hard to begrudge the Mustang's thirst when you heard its hammering exhaust note at full cry, or the gentle, hypnotic burble as it trickled through quiet French villages.
But enough about mpg, what about the legendary 'races' en route, the thousands of Brits flagrantly breaking French limits? Well, I didn't really see any. Too many police and the fear of an instant ban have obviously done the trick. The run to Le Mans isn't what it was (just ask Henry), which in many ways is a great shame. Of course, there's still the occasional temptation... On the way home a Vanquish owner pulled alongside, looked across and nodded. I understood, and moments later the furious sound of both V12 and V8 ripped-up the thick humid air. The Mustang held firm for maybe three seconds, then the Vanquish's gorgeous British Racing Green rump simply disappeared into the heat haze. I know what I want to drive to Le Mans next year...
Running Costs
| | |
| --- | --- |
| Date acquired | April 2005 |
| Total mileage | 20,873 |
| Costs this month | £0 |
| Mileage this month | 2401 |
| MPG this month | 17.8mpg |