Volvo P1800 Cyan Racing restomod 2021 review
Cyan Racing has reimagined the classic Volvo P1800 as a rabid, 414bhp road‑racer – with a £450,000 price tag
The shutter clatters slowly upward on a nondescript industrial unit near Silverstone circuit to reveal a vast, near-empty expanse of shiny concrete floor and a small, shockingly blue car – of which I know little  – sitting in the middle of it. I'd vaguely noted a press release that had arrived from Cyan Racing about its new Volvo P1800-based restomod, and thought then how tasty it looked, but it was a busy week, and when the subsequent email came through inviting us to drive it at short notice I thought it best to say 'yes' first and ask questions later. 
To be honest, I'm not exactly a fount of knowledge when it comes to Volvo's P1800. It was already a classic when I was still in short trousers, and often seemed to be mentioned in the same breath as Roger Moore – who the young Towler simply knew as James Bond – because he'd driven one in a '60s crime caper that people occasionally mentioned in passing and that by then already seemed as though it hailed from a different planet, let alone decade.
I do know that the standard P1800 is a sports car that trades on the lighter side of 'sport' but nevertheless has a huge following through its sense of style and individuality, and that one example also holds the record for the most miles driven by one car (over three million). It's not an overstatement to say that the P1800 is an icon of the Swedish motor industry, and one that generates a good deal of pride.
What I'm about to understand is that the P1800 in front of me really isn't like a P1800 at all, and that while that in itself makes it a fascinating project, executed with appreciable skill and expertise, it also makes a more profound statement about what the enthusiast cars of the future might be like, and how they might drive. As the world grows increasingly bored with £1million‑plus, 300mph hypercars that often don't even get built, bespoke, low- volume restomods (or whatever you want to call them) that fuse some of the most evocative car styling of all time with genuine driver interaction and modern-era performance seem increasingly appealing if you've the means to indulge. 
Partnership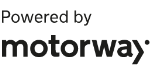 Need to sell your car?
Find your best offer from over 5,000+ dealers. It's that easy.
The Cyan P1800 was born out of necessity as much as anything else. Cyan Racing, you may be aware, was once known as Polestar, before the Polestar name was acquired by Volvo (Polestar had raced Volvos on behalf of Volvo for a long time, and with great success). Initially Polestar branding was applied to Volvo's road-going performance upgrades, but latterly the whole operation was acquired, parent company Geely then repurposing it as its all-electric brand. Do try and keep up at the back… 
When the TCR rules came into force for the 2018 touring car  season, the sport went from being a serious works team endeavour to a lowest-common-denominator engineering exercise with the focus on cost-cutting. Cyan had won the World Touring Car Championship with Volvo in 2017 (it won it in 2019 and 2020, too, with other manufacturers) but around 60 engineers, typically used to developing new parts for every race, were suddenly sitting on their hands with little to do. Enter project P1800.
You wouldn't know at a glance, but what you're looking at actually shares very little with a P1800 and arguably much more with a top-flight touring car racer. Most of the classic original can be found in the centre section of the car, which in effect has become almost a 'tub', with spaceframe structures at the front and rear. The centre section has been vastly strengthened with triangular box-sections for the sills, while the floorpan and transmission tunnel are some of the few original components; just 50kg of metal is left over from the original car. Even more clever is that the body is made completely from carbonfibre and is bonded to the structure in such a way that it also takes some of the loads. How it's attached is fascinating. Mounting points are glued to the metal chassis, then the complete chassis is placed on a milling machine and these points are milled to precise dimensions to fit the carbon panels. The panels, shaped on the underside to fit these points, are then stuck on, with the touching surfaces also glued. Not only is the fit totally precise, but it also strengthens the body considerably.
The entire running gear of the car is bespoke, with double wishbones at the rear replacing the archaic live axle set-up, while a new rack-and-pinion steering design replaces the old steering box. There is no ABS, no ESP, no traction control or even a brake servo, but the brakes are massive AP Racing items and one concession to modernity is an electric power assistance system for the steering to take away the heft at parking speeds. Its effect decreases as the speed rises. 
The powertrain is no less special, while retaining a pleasing family link with Volvo. You'd never guess from the photos, but that's the current VEA 2-litre modular four- cylinder engine as found in every modern Volvo, whether petrol- or diesel-powered. Now, you may feel, like me, a certain sinking sensation at this point; in my experience the VEA, vying with BMW's modular four-cylinder lump in this regard, is one of the most boring internal combustion engines known to man. Then again, on the positive side, Cyan was racing this engine long before it appeared in a road car: Cyan's Hans Baarth tells me that for the 2011 season the team raced with one of the first 25 blocks ever cast of what would become such an important engine for Volvo, further proof of the close cooperation between the two companies then and now. 
Naturally, this isn't an XC90-spec VEA born to shuffle gently from private school to stable yard. For a start, Cyan has done everything it can to make it blend aesthetically in the 1800's engine bay, even hiding the turbo down low out of sight. So redolent of the '60s does its cam cover look that I'm told even the VEA's original designer didn't recognise his own engine when shown it in the car. The other significantly good news is that it's producing a walloping 414bhp and 336lb ft in this guise, more than enough grunt when you also consider that one result of all the careful engineering is that the Cyan P1800 weighs less than a ton. Cyan has built these engines with over 500bhp, but in this state of tune has concentrated on calibrating it with as authentic a power and torque delivery as it can, in keeping with the retro vibe.
The engine is hooked up to a Holinger five-speed manual transmission with a dog-leg first gear, the thought of which gets me almost as excited as the headline power figure, and is then deployed through a Wavetrac Torsen-type LSD. Those stunning wheels are shod with Mercedes-spec Pirellis, Cyan having found the 'Porsche' ones to be too grippy, then too sudden in their breakaway. Incidentally, you don't have to have the blown wheelarch extensions; you could keep it narrow, fit a chrome luggage rack and still go for 414bhp. You can have absolutely anything you want, if you're paying the bill…
I thread myself rather inelegantly down into the 1800 and take in the view: a gorgeous ensemble of cosy sportiness and evocative details, perfectly encapsulated by the contents of the instrument binnacle. Even with my lack of Swedish, olja and vatter temperature gauges seem obvious, and the way traditional features and modern equipment such as the titanium half-roll-cage have been integrated really gets you in the mood for driving. 
The same can be said once the car comes to life. Cyan is deep into a test and development programme, and Hans stresses that drivetrain refinement is something the team are still working on. It's obvious what he's referring to from the first few yards of travel by the way the transmission makes some pretty industrial noises, but part of me loves the raucous turbo whistle and touring car-esque gear whine. It's most definitely not boring. 
I am also rapidly getting a handle on what Hans meant by careful engine calibration. Shift up at 5000rpm and it's a seriously quick car, but let the engine continue to rev out and it keeps building power so that by 7000rpm the little Volvo is absolutely flying. It feels brutally, intimidatingly fast, believe me, in a wild and utterly fabulous way, and, of course, being devoid of any nannying shackles intensifies the whole experience. In very quick order my concentration levels have shot through the carbonfibre roof: the weather is foul today in the Peak District and I'm well aware that it's just my hands and feet that will keep this P1800 on the streaming wet road – or see it careering off down a grassy hillside that will inevitably end with a sickening crunch of very expensive carbonfibre.
That, though, is the essence of the thrill of driving. Here's a light, very powerful car that requires driver input at all times – it's an unambiguous proposition. In return it offers, for example, a gearshift as precise and mechanical in feel as any I have ever experienced. Its operation reminds me of the 'rocket' 'box I once tried in a friend's beautifully restored Ford Escort Mexico, and there's no restriction on how fast you can slice through the gate to the next gear. Currently the bushing is metal-on-metal below the gaiter, and on the overrun the wand-like lever rattles like loose change in the bottom of a tin can, although even that's drowned out by a curious and deafening hum at certain frequencies that seems to be coming from the gearbox area. As the man said, it's work in progress.
Another major plus is the chassis set-up. As it stands, it's remarkably impressive, particularly in the way it rides bumps and manages to put the exertions of that frothy-mouthed rabid animal of a turbo four-pot down to the road's surface. The car is supremely agile, but there's enough body roll to get an intrinsic feel for the grip on offer, and even on really badly maintained B-roads it never feels clumsy or as if it's working beyond the limits of its suspension. That's a surprise, frankly, because for some reason I thought it might be all grip and no finesse, but not so at all. 
What still needs a little work is the electric power steering, adopted because the low-speed effort required of the unassisted set-up was thought to be a little too strenuous with the wide rubber fitted to this car. I've no issue with the steering now being on the light side, but rather that there's a moment's pause before the assistance seems to have an effect. Get beyond that slightly unnerving dead zone and the car's nose turns very quickly, with little weight once you've got beyond that initial point, but more linearity would definitely breed more confidence, particularly in slippery conditions. Imagine the steering plot on a graph and the line would be a gentle slope for a surprisingly long time and then suddenly kick upwards. We're told this current set-up is 'out of the box', and that fine tuning will now commence; if that's successful, the dynamics will be very impressive indeed. 
There are so many delightful details to be found all over the Cyan P1800 that it feels almost like a bonus to discover that it's actually tremendous fun to drive as well. Then again, at £375,000-ish before taxes, you'd hope it would be. Undeniably, that's a very large sum of money, but given the completely bespoke nature of every P1800 that Cyan will build (around ten a year is the plan), its ability to swivel heads like few other cars I can remember, and the sheer enjoyment and challenge of driving the thing, it suddenly doesn't seem like an outrageous ask at all. If you're in the market for a similarly priced supercar, ask yourself which one you would prefer. I think I know my answer.
Specs
| | |
| --- | --- |
| Engine | In-line 4-cyl, 1969cc, turbo |
| Power | 414bhp @ 7000rpm |
| Torque | 336lb ft @ 6000rpm |
| Weight | 990kg |
| Power-to-weight | 425bhp/ton |
| 0-62mph | sub-5.0sec (est) |
| Top speed | 170mph+ (est) |
| Basic price | c£450,000 |