Alpina B10
We've converted our Alpina to run on LPG...
Life's a gas. Our Alpina has been converted to run on LPG and our fuel bills have fallen to the level they would be at if the B10 were achieving 34mpg on petrol. To put it another way, that's a very handy 50 per cent improvement on what we were getting on petrol, so if we continue to average 1500 miles a month the cost of the conversion will soon be recovered, allowing us to indulge in the satisfaction dished up by a thumping great V8 without the hangover of ridiculously high fuel bills. Smug? Us? You'd better believe it!
The conversion was carried out by CLS Dual Fuel of Heanor, near Derby, who required just three days to get the job done. As we dropped the Alpina off there was a choice to be made: we could either have a doughnut-shaped tank fitted inside the spare-wheel well, thereby not compromising boot space, or a larger, 80-litre tank mounted in the boot itself, just behind the back seats. I plumped for the boot job; it's pretty cavernous in there anyway and it would mean we could keep the full-size spare wheel and run for longer between fuel stops.
Looking at the components required for a conversion it appears quite complicated, as along with the tank and its associated pipework there's a vaporiser unit and gas injectors to be fitted too. There's also an engine control unit that has to be calibrated to run imperceptibly with the standard Alpina ECU. At £2408 the conversion isn't exactly cheap, but with big-engined saloons currently suffering heavy depreciation – we snapped up this tip-top example for just £6800 – it won't just be when you're filling up that you'll be making a saving.
The installation in our Alpina looks first rate, and from a driving point of view you'd be hard pushed to tell the difference between when you're burning V‑Power and when you're running on Autogas – the performance is identical and the deep-chested V8 warble unaffected.
Partnership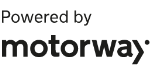 Need to sell your car?
Find your best offer from over 5,000+ dealers. It's that easy.
Twist the key and the engine fires up on petrol, but after a minute or two, when everything's nicely warm, there's an automatic switch to LPG. If you listen very carefully you can just hear the solenoid click over, or if you're stood by the exhaust you might notice the burble momentarily interrupted, but otherwise the only clue that you've gone green is on the small switch unit fitted next to the gearlever. If the top LED burns red you're in petrol mode, if it's green you're on gas, and if you poke the button you can switch from one fuel to the other. Four lights below that indicate how much cheap stuff is left in the tank. It really is as simple as that.
Thus far we've been averaging around 17mpg on gas, compared to 22mpg on unleaded, but thanks to LPG's considerably cheaper cost (we've seen it as low as 53p per litre) every mile is now costing us just 14p – around 8p less than before. The average range between fill-ups is about 260 miles, so stops are now more regular than before, but if you've got a full tank of petrol on board too your maximum theoretical range is well over 600 miles – useful if you've a continent to cross in a hurry.
So far we've had no problem finding LPG. All major stations appear to stock it and Autogas has a Tom Tom download that details where they all are (it's available for Garmin and Navman systems too). The actual process of refuelling is simple enough once you've learnt the routine and got used to the fizz of gas released as you unhook the nozzle. And once you've done that the process of payment is so much less painful you begin to wonder why all cars aren't run this way.
Running Costs
| | |
| --- | --- |
| Date acquired | August 2008 |
| Total mileage | 96,774 |
| Costs this month | £2408 |
| Mileage this month | 1449 |
| MPG this month | 34 (petrol equivalent) |