Ford Mustang GT
The Mustang's flawed but its brutish charm always steals your heart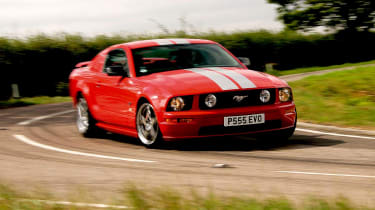 It's been a couple of months since the Mustang's brake swap and fuel tank exchange and, with the miles piling on, there's plenty to report.
Let's start with the tank. Replaced under warranty by Litchfield Imports, the revised tank promised much-improved filling. It needed to, as click-click-clicking my way to £50 in 30p increments was infuriating.
I'm pleased to report that, on the whole, the new tank is a vast improvement. It's still sensitive to fuel flow-rates, though, regularly gagging on Optimax, which is a shame as the hearty V8 runs hardest and smoothest on Shell's heady brew. Strangely, it's happy to chug down 50 litres of Ultimate or Supreme without complaint, but I have noticed it burps out some fuel if you attempt to squeeze in another shot after the first trigger click.
It was interesting to hear Jethro's feedback after he drove Bubba to Le Mans and back (evo 095). I suspect his comments about the fuel economy (or lack of) stem from the onboard computer, which works in US rather than jolly old imperial gallons. (For the record, 17 Yankee mpg equates to a slightly more respectable 20.4 'proper' mpg.)
His comments about the Mustang's size are valid, although, like most things, when you live with a car day-to-day, the first impressions diminish. I've become comfortable with its size – although I don't relish parallel parking with an audience – and never find it less than wieldy, even in town. You even get used to the prairie-sized bonnet, and its unnerving habit of flapping in the breeze at speed, although I have to confess that my nonchalance about this is founded in the belief that America's rabidly litigious nature means Ford will have made damn sure the bonnet won't make like a Bugatti Veyron's air brake!
Talking of brakes, the new Movit (www.movit.de) discs and callipers are a massive improvement over the standard hardware. The cross-drilled and vented 342mm rotors and scarlet billet callipers (you can choose from a selection of colour options) look terrific behind the chrome 18in Roush rims. Not only do they lend the Mustang a striking air of purpose, rather more importantly they transform the big Ford's stopping power and pedal feel. Where the standard brakes would give reasonable initial feel then deteriorate into a squidgefest of long pedal travel, assorted rumblings of complaint and eventual meltdown with prolonged hard use, the Movit set-up delivers a convincingly firm pedal, linear bite and sustained stopping power. I'm yet to try them at the Bedford Autodrome's West Circuit – a venue that gave the standard brakes a workout from which they never truly recovered – but for fast road use they are proving extremely satisfying and vindicate the significant £2400 investment.
Partnership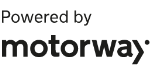 Need to sell your car?
Find your best offer from over 5,000+ dealers. It's that easy.
With stronger brakes and all the hot weather we've been enjoying of late, the Mustang's been travelling faster than usual around the back-roads of Northants. So long as the surface isn't too bumpy, the GT is capable of rapid and entertaining progress, leaning on prodigious reserves of grip from its generous Yokohama rubber and revelling in the sharper responses from the Roush-tweaked springs, dampers and anti-roll bars.
There's useful feedback through the 'ridiculous deeply-dished steering wheel' and the big, bluff nose turns in with eager, alert enthusiasm. True, it's less than fluid at times, but ragged or not, at least you feel part of the process.
If anything, this lack of finesse requires you to think more about how you drive it. Despite its Gridiron physique, the Mustang responds to a considered approach. Simply throw it into a tight corner and you get significant understeer for your trouble. Better to judge your turn-in speed just so, peel in on a trailing throttle, and wait until you feel the front end bite and the rear end go light. Then, and only then, will a prod of V8 torque bring the tail into play. There's no denying it's got flaws, but I'm still enjoying every minute of life with the Mustang.
Running Costs
| | |
| --- | --- |
| Date acquired | April 2005 |
| Total mileage | 21,968 |
| Costs this month | £2400 (brake kit) |
| Mileage this month | 1095 |
| MPG this month | 18.8mpg |