Mazda MX-5 review – on track
The Mazda MX-5 is better than ever, a distillation of the sports car that has matured into a brilliant little roadster
The characteristics that define the MX-5 on the road are equally distinct on track, where there's no great change to the driving experience. It's much of the same, except all the sensations are heightened and exaggerated, for better and worse.
The consistency of the control weights makes it easy to acclimatise yourself to the small roadster, so you can focus on clipping apexes and nailing braking points without having to attribute brainpower to managing tricky, unintuitive controls.
The car's exaggerated body movements are even more empathic on track, feeding back clear messages through the seat of your pants. Trail the brake into a slow corner and you sense the weight shift forwards as the nose dives, and you can use this movement of mass to help rotate the car on entry to get the nose tucked in tight.
Once turned in, the body leans hard onto the outside wheels and the car settles. From here you get back on the throttle as the corner opens out. Be gradual with your input and you'll understeer. However, be more aggressive with the throttle and the car adopts a neutral state, squatting and bobbing over the rear outside wheel as it powers out of a corner – an enjoyable feeling.
You can use both the Mazda's body roll and consequent shifting of mass to exploit the chassis' natural balance, especially in tighter sections of a track. Lift off suddenly mid-corner and you feel the car start to pivot around its hips under weight transfer, taking on a few degrees of slip-angle in the process, which is easily neutralised with the throttle and a dab of countersteer. On the whole, it's all very manageable and thoroughly enjoyable, with the smooth surface of a track reducing the car's tendency to shimmy and shake over bumpy roads.
Partnership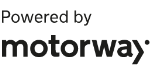 Need to sell your car?
Find your best offer from over 5,000+ dealers. It's that easy.
However, the softer, road-going bias does leave the MX-5 wanting when you're really pushing for a fast lap as opposed to just indulging in the chassis' adjustability. That exaggerated roll breeds greater inertia, so you don't have the confidence to negotiate high-speed direction changes at full tilt, where you crave tighter body control and more agility. The flat, confident cornering stance of track-bred cars is certainly something unfamiliar to the MX-5.
A light kerb weight means the brakes feel up to the job of hauling the MX-5 down from speed and they hold up well enough over the course of a session, although if you're considering doing regular track work it may be worth investing in uprated pads and high performance fluid at the very least.