Mitsubishi Evo MR 340
After a whole year and over 15,000 miles with the Evo VIII MR FQ-340, two memories in particular stand out as defining moments. The first was just three months into our relationship and was the very worst experience I've ever had in a car. It involved a roundabout, a major misjudgement and a lamp-post.
After a whole year and over 15,000 miles with the Evo VIII MR FQ-340, two memories in particular stand out as defining moments. The first was just three months into our relationship and was the very worst experience I've ever had in a car. It involved a roundabout, a major misjudgement and a lamp-post.
The next was probably another three months later, just when I'd regained confidence in my ability to live with the Evo on full charge, and was the most peachy, perfect, adrenalin-pumping attack on one particular corner I've ever experienced. A third-gear left on a dark, bone-dry, weekday evening. No oncoming headlights and an opportunity not to be missed.
Turning in hard, the rear of the car swung out, hooking the front tyres onto the perfect line, inches away from the soft verge. A line from which they didn't deviate by even a millimetre. It all seemed to happen in slow motion and I had enough time to pin the throttle calmly to its stop, apply just a tiny amount of opposite lock and ride out the neatest, most unhurried but most thrilling slide I've ever executed. I can still recall vividly the sensation of the weight transfer, hear the engine sucking up the cold air and see the corner unfolding before my eyes. When I got home I was shaking with excitement, wired with adrenalin.
The pain of the crash (not a literal pain, for the impact was actually at low speed) was erased in those few seconds of perfection. The Evo and I were best friends again, and the next six months were littered with memorable drives. Now it's gone I really miss it. I loved the menacing gunmetal grey mica paint finish, the noise of the rocket-launcher exhaust, the unrelenting wallop of the 2-litre turbocharged engine. Our local tyre-fitters probably miss it, too... and the Mitsubishi dealer who serviced it every couple of months...
Partnership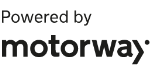 Need to sell your car?
Find your best offer from over 5,000+ dealers. It's that easy.
That's the other side of Evo ownership. Running costs are pretty prodigious. In our delicate hands and under our gentle right feet the FQ-340 returned an average of 19.8mpg. A best of around 23mpg on long journeys was quickly pegged-back on cross-country thrashes, where 15mpg was the norm. It's tough to get more than 230 miles on a tank, too. A frequent reminder of just how much fuel you're burning-up.
The Evo needs plenty of tlc from the dealers, with services required every 4500 miles. Then there were the tyres... The Evo comes from the factory on Yokohama AO46s, a tyre developed specifically to work with the Mitsubishi's incredibly sophisticated four-wheel-drive chassis. They work brilliantly (although some owners find them a bit tricky in wet conditions), but because they aren't E-marked the AO46 isn't available to buy in Europe. So once you've got through one set (which our car already had, having spent 4439 miles as a press demo model), an alternative must be found.
WX04 KCG was delivered on Yokohama AVS Sports and they didn't suit it at all. Being of harder compound, the wear rate was pretty good, but with much more flexible sidewalls the Evo lost much of its inspiring turn-in and a good degree of steering feel. The hunt was on for an AO46-matching rival. In the end we went through a set of Dunlop SuperSport Race, Yokohama AO48s and finally a set of Avon ZZRs. These are all soft-compound track-orientated tyres and the average life was around 4500 miles a set. You might double that with conventional high-performance road tyres, but I felt that if you sacrificed the car's incredible turn-in, then you lost the cornerstone of the Evo experience.
In our 15,000 miles with WX04 KCG, it had three services and needed a new set of brake pads all round. The total maintenance cost was £1678.50. Add those three sets of tyres at £2209 and it all starts to look a bit frightening. Like I said, you could cut that tyre bill dramatically, but there's no escaping that the Evo is an expensive car to own...
However, it's easy to argue that it's worth every penny. Let's start with the basics. There aren't many cars that offer such startling performance-per-£. In fact there's only one car with more power than the 345bhp FQ-340 that costs less than its £32,999, and that's a basic Monaro with 347bhp. And even the 6-litre V8 Monaro can't get near to the Evo's shocking acceleration. On a visit to Santa Pod the FQ-340 clocked a 0-60 time of 4.5sec and a scintillating 11.7sec run to 100mph. The quarter-mile marker flashed by in 12.9.
This fine performance was explained when I joined Harry recently at WRC for a rolling road session. Although it paled next to the Ferrari's mighty V12, the Evo still exceeded Mitsubishi's claims, recording a storming 353bhp and 350lb ft (the spec sheet says 345bhp and 320lb ft). According to WRC, the FQ-series are nearly always spot-on in terms of power, but even though I knew it would 'do the numbers', I was chuffed to see the figures in black and white.
Quick, then, but incredibly practical, too. The boot is huge (I'm sure if you look through Auto Express you'll get exact measurements), big enough that photographer Kenny P is thinking of buying one as a work tool. And only the slightly boomy exhaust makes long journeys a bit of a pain for rear seat passengers.
Of course the real reasons for buying an Evo are entirely selfish. It's a car that unashamedly focuses on the driving experience above all else. You can tell from the superb driving position, tactile steering wheel and gear-shifter, and the way the car reacts to your inputs accurately and without a hint of delay. For me, the Evo (and this has been true of every iteration I've driven) offers a driving experience like nothing else. There aren't many cars that offer a truly unique flavour nowadays, but the Evo sits alongside the Porsche 911, Lotus Elise and Caterham 7 as something special, something completely different.
In my last couple of weeks with the Evo, I realised I'd never actually done a trackday in it. Absurd, considering its circuit potential, and so a couple of slots of track time were booked at the excellent Rally Day at Castle Combe. The weather was grim and the Avon ZZRs introduced a bit too much understeer in the sodden conditions but, once mastered, the Evo was huge fun. Its natural four-wheel drifting stance takes a bit of getting used to, but when you get a corner just right it feels like motorised ballet, the car dancing gracefully from entry to exit with no steering-lock required and sublime balance.
Getting back to the tyres, I think it's fair to say we never found an equal to the AO46. The Dunlop SuperSport Race was perhaps closest, offering strong dry-weather grip and pretty determined drive even in the wet. The Yokohama AO48 was noisier, more aggressive and less resistant to aquaplaning but even more convincing in the dry.
The Avon ZZRs, made alongside the company's excellent racing rubber, were devastating in warm conditions; perhaps the only tyre to give you the itch for even more power. In the wet or on very cold tarmac they made for quite an understeery balance, though. I expect playing around with pressures would've helped, but the real answer is to persuade Yokohama to get the AO46 E-marked posthaste.
More mundane criticisms could be levelled at the hard plastic dashboard, which marks very easily. However, I didn't have a problem with the general cabin ambience. It's no Bentley Conti GT, but there's a pleasing no-nonsense feel to everything and the splashes of carbon trim are a nice touch. The Evo can't escape from its humble roots completely but it's by no means bargain- basement in here.
My last bit of fun with the car was at Bruntingthorpe, where Ben Scammell from the Lancer Register (www.lancerregister.com) had arranged a straight-line shootout. The idea was to measure the 30-130mph time, but really I wanted to see if the Evo really had an 'electronic limiter' at 155mph. In the end I only managed 152mph (the car still pulling hard and with plenty of revs to come), so I guess we'll never know.
Our FQ-340 managed to cover the 100mph gap in 21.55sec. Not bad, but the fact that we were 35th out of 47 runners shows just how much time and money people are prepared to throw at their Evo. The general consensus was that once you've owned an Evo there's not much that comes close... so why not spend a bit of money making it even faster? The quickest car, an Evo VI prepared by Norris Developments, accelerated from 30-130mph in a barely credible 7.83sec!
I can see why people get the bug with these cars. I've always enjoyed the rabid nature of their delivery and the uncompromising chassis balance. It's a car loaded with technology, but one that still needs considerable input from the driver to really shine. The MR revisions (notably the Bilstein dampers) improve the ride quality and make the car feel more grown-up, more usable and less tiresome on long journeys.
Fortunately the Evo has lost none of its youthful enthusiasm, nor its raw speed. After a year in the FQ-340's company I never got bored of it, never felt let-down when the road emptied and the engine was really pulling hard. It'll be a very difficult car to replace.
Running Costs
| | |
| --- | --- |
| Date acquired | September 2004 |
| Total mileage | 15,533 |
| Duration of test | 12 months |
| Average MPG | 19.8mpg |
| Servicing costs | £1123.50 |
| Consumables | Consumables: £555 (brake pads) £2209 (tyres) |
| Extra costs | £5184 (crash repairs) |
| Price new | £32,999 |
| Trade in value | £22,999 |