Porsche 911
American tuner boosts bi-turbo Porsche 997 to a wild 610bhp
Ruf, Gemballa, 9ff, Techart, Manthey… the list of companies dedicated to making Porsches even faster is long and illustrious. Most are recognised in Germany as manufacturers in their own right. Others, like Manthey Racing, have close links with the factory (Manthey runs the junior 'factory' team in the Porsche Supercup and German Carrera Cup series). Bottom line: if you want your 911 faster, harder, more aggressive or simply more specifically tailored to your needs, you needn't look further than Europe.
And yet here I am in the deep south of the USA, with the keys to an American-tuned 610bhp 997 Turbo in my hand. Respected VW/Audi tuners APR, based in Auburn, Alabama, want a sliver of the Porsche-tuning pie, and when they asked us if we wanted to test their supersonic creation on the glorious Road Atlanta race circuit, we couldn't think of a good reason to say no…
APR has built an enviable reputation in the US for its work on VAG products – tweaking TTs, GTIs and S-model Audis. When VW USA wanted to demonstrate the Golf GTI's ultimate potential at the 2007 SEMA Auto show, it knocked on APR's door to upgrade the drivetrain. The end result, the 405bhp Golf RGT, was one of the stars of a very sparkly show.
But boosting power for a one-off concept based on a Golf GTI is a world away from delivering a polished, subtle and reliable package for the Porsche 997 Turbo. Wisely, APR has left the Porsche's PASM suspension well alone for this first project, instead electing to crank out as much horsepower as possible from the twin-turbo 3.6-litre flat-six whilst maintaining a good degree of everyday usability. With exhausts made to APR's design, 200-cell race catalysts and some highly involved reprogramming of the Turbo's electronics, the results promise to be startling. On 100-octane fuel it produces 610bhp and 711lb ft.
Partnership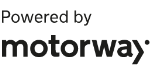 Need to sell your car?
Find your best offer from over 5,000+ dealers. It's that easy.
Unique to APR is the ability to use the cruise control function to switch between four different engine maps: factory standard; APR's map for 98-octane (540bhp and 638lb ft); the full 100-octane map; and a special 'valet' mode that limits the engine to 3000rpm.
On the wide, empty and oppressively-policed roads near the rolling, spectacular Road Atlanta circuit the APR 997 Turbo feels, well, pretty much like any other 997 Turbo. It's a little noisier thanks to that freer-flowing exhaust, annoyingly so at certain revs when a nasty boominess assaults the interior. But the APR Turbo has that familiar effortless power when you're paddling in the shallows of its vast powerband. It responds cleanly and quickly to throttle inputs, demonstrating little lag and no shunting or stuttering on light throttle openings. Only the extreme on/off uprated clutch hints that this isn't a Turbo quite as Porsche intended.
Scanning horizon, mirrors and as much of the sky as possible reveals little traffic and a lack of suspicious black-and-white cars and low-flying helicopters. I pin the throttle, the exhaust note jumps an octave or two and the still-standard twin-scroll turbochargers spool up instantly. The 997 squats, its rear Michelins moulding themselves against the surface, and then explodes forward in a frenzy of almost unbelievable acceleration. It's not a spike, more a brutal, soaring leap that thumps you hard into the seat and never seems to let up. You imagine seeing the APR in full flight from the outside, the car bunching-up on its haunches and then firing into action, wheelbase stretching cartoon-style as the bonnet hits hyperdrive and the rear momentarily struggles to catch-up.
Each successive gear gives you another taste of the immense power, and within just a few seconds the speedo is on the naughty side of 140mph. Wow. It's just so easy, and so addictive, and so bad for your licence. That the same car can be tickled around at low speeds with no fuss is truly remarkable. APR may not have the solid-gold reputation of Ruf, but on this evidence they certainly know how to make a civilised yet manically fast 911.
At Road Atlanta the APR Turbo eats up everything. Massive low-down torque flings it out of the corners and as the revs build the power just gets stronger and stronger. As long as you've got over 2500rpm on the dial the APR kit is devastating, the delivery smooth and savage. It's a shockingly fast car.
The tweaked engine easily overwhelms the 911's four-wheel drive system, meaning you need to rely on the PSM system quite a lot or, if you choose to turn it off, stay extremely alert. In standard form the Turbo is a tricky car to balance at the limit, so loading the four contact patches with another 140bhp makes it very difficult to master.
Driven with fingertips and a sensitive right foot the APR Turbo understeers determinedly into and through most corners, only flicking into oversteer at the very exit. However, with a little provocation, or when the tyres are hot (after half a lap with this much power!) it's a real handful – understeer snaps into oversteer very, very quickly.
Every time I got out of it, one word kept stuttering out of my mouth – 'monster' – and then I'd breathe a sigh of relief. Five minutes later I'd be bugging the APR guys for another drive…
Specifications
| | |
| --- | --- |
| Engine | Flat-six, 3600cc, twin-turbo |
| Max power | 610bhp @ 5500rpm |
| Max torque | 711lb ft @ 4000rpm |
| 0-60 | 3.7sec (est) |
| Top speed | 200mph+ (est) |
| On sale | Contact Awesome GTi, 0161 776 0777 |