Alpina B10
After the Alpina B10 won our £10K V8 saloons test we've gone out and bought one...
Money where your mouth is time. Or to be more precise, Harry's money where my mouth is. After the Alpina B10 won last month's £10K V8 saloons test we've kept our word and gone out and bought one, and, just as we suggested you could do, in the coming months we'll be converting our car to run on LPG to discover if there really is a way to circumvent the current hideous fuel prices without sacrificing the brawny entertainment dished up by a big-cube V8.
The B10 we drove for last month's test was for sale, but as a late, low-mileage model it burst through our £10K price ceiling. A subsequent trawl through the classifieds revealed a huge discrepancy in the prices of the other examples that were around. Interestingly, it was with the small traders that the real bargains could be found – private sellers wanted too much, optimistically pricing their B10s at what they felt they were worth, rather than pitching them at their true market value. B10s may have cost well over £60,000 new, but prices have plummeted in this sector and it is the traders who reflect this. When an old Alpina is taken in part exchange at a main dealer it is usually offloaded at a specialist auction and snapped up cheaply by a trader – and that was exactly the case with the car we went to look at in Leicester.
With £7500 on the screen of this 94,000-mile 1998 example, it was well within our budget, and its history checked out OK with Sytner Nottingham. It'd had three previous owners – with most of the miles covered by the first – and had spent much of its later life on the Isle of Wight, so the chances were it hadn't been abused. It certainly looked clean. Sure, there were stone chips and the odd wheel scrape, but the only rust was a small amount inside the boot where the rear wing had been attached. The paperwork was all there too, although the car was in need of a service and the MOT had only a few weeks left, so we had some ammunition for negotiation. The tyres had had it too, being virtually bald and looking a little flat – not ideal for fault- finding on the test drive, so we headed straight for the nearest garage for air.
Partnership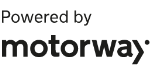 Need to sell your car?
Find your best offer from over 5,000+ dealers. It's that easy.
As mentioned last month, a B10's rear suspension usually requires an overhaul once its mileage has climbed above 80,000 and a small vibration was a sure sign that the bushes and control arms needed replacing, but with the car so far under budget, it was something we would be able to afford. Otherwise, everything else seemed good. Both the engine and brakes felt strong and the interior was in good nick. Only the fuel gauge wasn't working, but that was probably just down to a faulty sender. So nothing to be too scared of then. Back in the showroom we haggled the price down to £6800 including a new set of tyres (we insisted on the Goodyear Eagle F1 Asymmetrics that won our tyre test last year), shook hands and walked away with the keys.
Before getting the B10 converted to run on LPG, we wanted to get a handle on its performance on super-unleaded, and there seemed no point in delaying getting some serious miles under its belt. Three days after we picked the car up, I was due over at the Nürburgring for our supercar shootout story, so we got the B10 a quick oil service at Wollaston BMW, loaded up the boot with Kenny P's camera gear and set off.
The 4.6-litre V8 was soon into its stride, comfortably wafting us from Evo Towers to the Eifel mountains in an easy eight hours. Built for the autobahns, the B10 barely breaks sweat at twice the UK's national speed limit – it's composed and quiet enough for a normal conversation with the motor spinning at only 4500rpm. Of course, I couldn't resist a lap of the world's toughest race track and here too it showed its class, making light work of the bumps, crests, dips and high-speed turns. What a great start. I reckon we're going to get along famously.
Running Costs
| | |
| --- | --- |
| Date acquired | August 2008 |
| Total mileage | 94,676 |
| Servicing costs | £323 (service) |
| Mileage this month | 1110 |
| MPG this month | 23.4 |