Infiniti G37S
Infiniti has conquered America. Now it's targeting Europe with the G37S coupe. But is it our sort of car?
The dry, hollow howl of a 330bhp V6 is being sucked into the snow laying heavy on the ground and clinging to every branch. Inside the car, I can hear the engine working hard, responding to every tiny change in throttle input, but if you caught a glimpse of the bright red coupe in the distance it would be just a ball of motion, the car jinking and sliding, obviously moving at speed and drawing deep into its composure, but never making a sound. The Infiniti G37S, with the help of God's own cold, white mute button, is sneaking up on something – and we're here to find out just what that something is…
First a history lesson. The Infiniti brand was launched in the US in 1989. Like Toyota with Lexus and Honda with Acura, Nissan decided that a premium product needed a premium and wholly separate brand to succeed in the States. But to simply call Infiniti 'Nissan's Lexus' would be inaccurate. While Toyota chased the old-school Mercedes customer with impeccable refinement and conservative aesthetics, the Infiniti brand has always stood for dynamic excellence and aggressive, 'sporty' looks. Nissan wanted a piece of BMW.
And in America Infiniti has certainly bitten chunks out of BMW. Sales of the FX45 soft-roader are strong, the G35 saloon is one of the established players alongside the 3-series, Audi A4 and Mercedes C-class, and the new G Coupe has been scalping the 335i in group tests from Florida to California. Conquering Europe, however, will be a much tougher task.
Infiniti Europe is realistic about its goals for the brand in the Old World, aligning sales figures closer to esoteric manufacturers like Maserati than the powerhouses of BMW, Audi and Mercedes. The strategy is still in its early phase too, with the first UK deliveries not expected until January 2009. But what is certain is that if Infiniti is to achieve even its relatively modest targets in Europe, the cars will need substance as well as unusual styling.
Partnership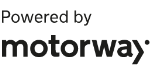 Need to sell your car?
Find your best offer from over 5,000+ dealers. It's that easy.
It's no surprise, then, that our first taste of Infiniti is the brand-new and critically acclaimed G37S. Aimed squarely at the BMW 330i/335i Coupe and Audi S5, the G37S will start at around £31,000. And it will need to be good, as this car will determine Infiniti's success or failure at winning-over cynical European customers.
We're in Switzerland, neutral territory, and the G37S could hardly have a more spectacular backdrop for its introduction than the snow-covered pine forests. It looks terrific: hints of Maserati Quattroporte at the front melding seamlessly with a suggestion of Bentley Conti GT flowing over the broad haunches. The end result is handsome, full of tension, and shouts its rear-drive layout with confidence. There's more than a hint of 350Z too, but that only serves to remind you that this is a proper coupe rather than a two-door saloon.
In fact the G37S shares much of its basic architecture with the Nissan 350Z, but with a substantially stretched wheelbase and a 3.7-litre version of the excellent VQ-series engine. Its 330bhp and 270 lb ft is channelled to the rear wheels through a six-speed manual 'box (there will be a five-speed auto option, too) and a limited-slip differential.
Suspension-wise the G37S has double wishbones at the front and a multi-link rear set-up utilising mainly cast aluminium parts and, perhaps most interestingly, Infiniti's '4 Wheel Active Steer' (4WAS). This system turns the rear wheels one degree in the same direction as the fronts at speeds over 30mph and is said to improve both agility and stability.
So, technically at least, the G37S should be a match for the German opposition. Inside the cabin the design is clean and clear. It feels suitably expensive too – not as solid or stylish as an Audi, but getting close to BMW standards and certainly not an instant deal-breaker. This is a US-spec car and Nissan's design centre is working on improving perceived quality for cars destined for Europe, including softer, matt-finish leather, deeper pile carpets and some improved switchgear. There will be dynamic revisions too. Though the basics are already very promising, development engineers at the Nissan Technical Centre Europe at Cranfield, Bedfordshire, are concentrating on fine-tuning the damping and the four-wheel-steer system with the intention of making the G37S more nimble at medium speeds and more stable in high-speed lane-change manoeuvres.
The driving position is spot-on and the small, three-spoke steering wheel and short, leather-wrapped, aluminium-topped gearlever give you a sense that this is a car built selfishly for the driver. Glance behind you and you'll notice very limited rear legroom (here the BMW and Audi are decisively better), reinforcing that initial impression.
There's no traditional key, just a chunky oblong fob that you can keep in your pocket. So once you're comfortable, you simply press the clutch and thumb the starter button on the steering column. The V6 catches with a slightly muted yowl. It's very reminiscent of the 350Z, which is a good thing. It leads you to expect a similar driving experience to the Zed too, but what you find quite quickly is that the Infiniti has a very clear identity of its own.
Immediately the drivetrain feels tighter and more polished than that of Nissan's excellent coupe. There's no slack or slop at all between your right foot and the power delivered to the rear wheels. The gearbox is positive but very slick and you can punch through brutal shifts and still be rewarded with a seamless leap from one gear to the next. The engine is vocal but never harsh or intrusive and it pulls with total linearity from 1500rpm right through to 7600rpm. In fact it's so keen to rev that the G37S initially feels like it's running sprint gearing, but a quick check reveals that 2nd gear runs to just over 60mph and 3rd to nearly 100.
This 'Sport' spec car comes with bigger brakes, slightly lower and stiffer suspension and 19in wheels, yet the ride is brilliantly judged, the damping firm but rounding off jagged scars and rolling undulations with real precision. There's an effortless quality to the dynamics and the way the G37S copes with tricky surfaces. A lightness of touch too, which fosters an agile and eager chassis even at a modest pace. Only the odd wobble from the structure itself dents the G37S's serenity – one trait it does share with the 350Z.
OK, so I'm in a good mood. How could you not be in a 330bhp rear-drive coupe when all around is white and frozen? But the G37S already feels impressive, and as the road starts to snake up the Vallée de Joux I can't resist testing its ultimate chassis balance. The Swiss authorities are annoyingly efficient at clearing the roads, but still there's a thin layer of slush and ice between winter tyres and tarmac. Get into a corner early and then feed in the torque and the G37S doesn't even give you a warning shot of understeer. The tail swings out and then you get to use all of that throttle precision and power to contain or encourage the ensuing slide. A long wheelbase blesses the Infiniti with a predictable and benign on-limit balance, and pretty soon every icy corner becomes an opportunity to revel in the coupe's playful side.
The steering is quick and smooth and, again, characterised by a total absence of dead play, and the variable-ratio rack combined with rear-steer seem to make it very eager to dive for an apex. The initial turn-in feels quite natural but then the rate of response increases, which takes some getting used to. It's good in the sense that it eliminates understeer and makes the G feel extremely agile, but it can feel a little artificial. This aggressive set-up is more marked on dry tarmac when the tyres aren't sliding so readily. Here the immense resistance to understeer is matched by a keenness to oversteer mid-corner. It's as though the rear is actively steering itself into a slide, not unlike an old Skyline.
The Infiniti's stability control system tidies things up quite neatly, but you still need to be actively involved in correcting the G37S to make quick progress and not feel clumsy. Wait for the electronics to sort everything out and suddenly the fluidity dries up with a stutter. Switch off the stability system and the aggressive balance is quite easy to manage, but you're working hard even to scratch the surface of the car's potential. To drive consistently at the very limit would take great familiarity with the road and the peculiarities of the 4WAS system. Rewarding, I'm sure, but maybe the balance is a bit too spiky for the faster conditions that we're lucky to enjoy in Europe and the UK.
Unfortunately it's tricky to make definitive conclusions about the G37S when it's riding on winter tyres and the roads are so treacherous, but it's obvious that the G37S has massive potential. Already it feels light, responsive, fluid and potent. What's also clear is that the four-wheel-steer system is currently set-up more for low-speed manoeuvrability than high-speed control. And although I hope the G retains its adjustability and its resistance to understeer in its tuning for European tastes, it is currently too keen to cut loose at the back when pushed hard. Hopefully there's scope to make the balance feel more natural whilst retaining the chassis' wonderfully alert feel on turn-in. If Infiniti can manage that, the G37S could well give BMW, Audi and Mercedes a real scare.
Specifications
| | |
| --- | --- |
| Engine | V6, front, longitudinal, 3696cc |
| Max power | 330bhp @ 7000rpm |
| Max torque | 270lb ft @ 5200rpm |
| 0-60 | 5.5sec (estimated) |
| Top speed | 155mph (limited) |
| On sale | January 2009 |