Lexus RC F review, prices and specs
Can Lexus's rival to the BMW M4 capture some of the brilliance of their LFA supercar and upset the established German rivals?
What is it?
This is Lexus's M4 – a pumped-up coupe with a thumping 471bhp and a distinctive and seriously aggressive look. It follows on from the excellent IS-F and is inspired by the simply breathtaking LFA… so it might just be a car to take the fight to the new BMW M4. The RC F costs from £59,995, over £3000 more than the BMW, but comes loaded with kit. The RC F Carbon saves 10kg, gets shiny black weave for the bonnet, roof and active rear spoiler plus more alcantara for the interior and a trick torque vectoring rear differential for £67,995. If you don't fancy the bare carbon bonnet (it does look a bit Fast and Furious) but like the sound of the diff then it's available as an option on the standard car, too.
Technical highlights?
Unlike BMW the people of Lexus have kept the faith with atmospheric engines. No turbos here, just 4969cc of pure V8 goodness. This approach nets a mighty 471bhp at 7100rpm and 391lb ft from 4800-5600rpm. Lexus claim 0-62mph in 4.5 seconds and a top speed of 168mph. As with the IS-F, the V8 drives through an 8-speed automatic box and a torsen limited-slip differential or that torque-vectoring unit that works by actively pushing power to the wheel with the most grip, not simply braking an inside wheel as most other systems do.
There's so much more: Four mode VDIM (vehicle Dynamics Integrated Management, which manipulates ABS, VSC and TRC) including an 'Expert' mode that only steps in to prevent a spin. You can also opt to switch it off altogether. The torque vectoring diff has a further three modes: Standard, Slalom and Track and the drivetrain can be tailored with Normal, Sport S, Sport S+ and Manual modes… Then there's the new 6-piston 380mm front brakes, the V8's ability to switch to the Atkinson cycle for efficiency. The list goes on. And on.
What's it like to drive?
We tried the car on the fantastic Monticello Motor Club circuit near New York and the roads nearby. The former is a seriously tough environment to launch any new car but with 'F' signifying the Fuji Speedway and lots of talk of 'race ready' performance the RC F should shine here.
Partnership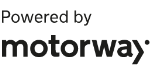 Need to sell your car?
Find your best offer from over 5,000+ dealers. It's that easy.
Sadly it doesn't and its weight is the reason why. The RC F is a chunky 1765kg and it feels every one of those on the circuit. The brakes cope pretty well but are groaning within a handful of really hard laps, the car is slightly clumsy on turn-in and understeer sets in quickly and that engine – which sounds fantastic and promises so much – feels overly burdened. It never feels the full 471bhp and simply doesn't deliver the instant, bruising torque you'd hope to find. Nor does it sparkle at the top end… It's all a little underwhelming. 
On the road things are much better. The steering is really nicely weighted and fluid and seems well tuned to the car's reactions as it tackles a series of corners. Grip and traction feel strong, the ride is pretty supple and the gearbox might not be dual-clutch precise but does a pretty effective job. But still it doesn't really feel fast or alive to your inputs. It's fun but somehow not very exciting. 
Fortunately it's a lovely place to be with a really cool interior despite a few scratchy plastics in places. The seats are great but set slightly too high and overall it feels pretty special, helped when the V8 gives it the full bellow above 3800rpm. But special enough to overcome its dynamic shortcomings? I don't think so. On a bumpy, wet road in the UK I suspect it'll be more fun but I can't believe it will transform from slightly reluctant to breathlessly exciting… And that's a disappointment. 
How does it compare?
Let's discount the pretty horrid RS5, which leaves the BMW M4 and the forthcoming C63 AMG with the new 4-litre twin-turbocharged V8. On paper the RC F is right on the money, but it's simply outclassed by the M4 and we suspect that the next C63 will feel much, much faster with its new torque-rich engine. We had high hopes for the RC F but unless it's transformed by a bit of UK-spec Super Unleaded and gets some serious chassis tweaks to help disguise its weight then it can only be judged a missed opportunity.
Anything else I need to know?
The optional TVD torque vectoring diff is seriously clever, utilising two electric motors to control the pressure on a corresponding multi-plate clutch. The motors can be adjusted every one-thousandth of a second to ensure the optimum flow of power to each wheel. 
Specifications
| | |
| --- | --- |
| Engine | V8, 4969cc, 32v |
| Max power | 471bhp @ 7100rpm |
| Max torque | 391lb ft @ 4800-5600rpm |
| 0-60 | 4.5 seconds (claimed) |
| Top speed | 168mph |
| On sale | Now |