Mini celebration
The Mini is 50. To celebrate, we bring together six of the best, from 1960s Cooper S to 2009 JCW, to find out which possesses the most of that Mini magic
A  bobble of Minis. That sounds about right. Not a dash, nor a gusto, not even a cheek, but a bobble. For some reason that I'm failing to put my finger on, but which must be wrapped up in their size, looks, history and mass appeal, Minis demand a collective noun, especially when they're vying for position in the trembling rear-view mirror of one of their own.
The mirror belongs to the 1990s Rover version of the Mini Cooper that I'm currently driving. Immediately behind is the awkward Clubman nose of the 1275GT – the Mini Maxi as associate road tester John Hayman dubs it – and behind it a beautifully original Austin Cooper S. They jostle for position, drivers bouncing in seats. Further back, the latest John Cooper Works looms large and then… nothing. That's because a few minutes ago there was a screech of acceleration accompanied by the rapidly disappearing rump of a 218bhp Works GP, followed by a gamely driven early BMW Mini Cooper. Right now, as I reacquaint myself with the Mini driving experience, I'm not too worried about keeping them in sight. 
Besides, keeping six Minis together is like trying to herd cats. Linking them for the purposes of this test is far simpler: there's the first three and then the second three; BMC/BL/Rover then BMW; the first 40 years then the next ten; small then big; miracle of packaging then miracle of marketing. Not that many parallels then?
Driving is the lynchpin here. Issigonis did not set out to make the Mini fun to drive. Innovation may have been the force behind the Mini's existence, but that peaked in 1959 with the arrival of that vastly influential first model. From then on what drove development wasn't packaging, costs, safety or quality, but driving enjoyment – a by-product of the Mini's size, layout and lightness. Fifty years down the line what does BMW's Mini pride itself on? It certainly isn't packaging. So there are ties that bind old and new together and later we'll find out how strong some of those are.
Partnership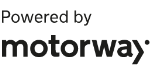 Need to sell your car?
Find your best offer from over 5,000+ dealers. It's that easy.
One of the ties is Plant Oxford. The first car ever to wear a Mini badge was built here on May 8, 1959 – the Morris Mini-Minor. OK, so production of the all but identical Austin Seven had started a week earlier up at Longbridge, but the Mini badge would come later for Austin. So we gather at Cowley, not because it's convenient (which it certainly isn't for Austin Cooper S owner and Edinburgh resident Kevin Murray), but because of its meaning to Minis old and new.
We line up our cross-section of Mini history in front of the main gates and congratulate ourselves on the luck that's brought us five red cars (the GP only ever came in Thunder Blue). With each peeking out from behind the one in front, the design progression becomes clear. My father, Hugh, along to help with driving duties, clears up what's bugging us about the old cars: 'The later two look and feel like Cooper cars, but the first one's definitely an Issigonis.' Sir Alec's inspiration shines through every pore of the Austin. Not so the Clubby, where the jutting bonnet unbalances the lines of the whole car. Designer Roy Haynes was also responsible for the Morris Marina. Figures.
Time to head west, so we divvy up the cars. Having driven here in the GP this morning I'm keen to reacquaint myself with something older, but I don't want to step too far back just yet, so I swap seats with Hayman, who piloted the 63bhp 1998 Rover up from Kent. He's not sorry to swap: '120 miles was plenty, thank you very much,' is his parting shot.
I can see what he means, and I've yet to travel a yard. It's been at least eight years since I last drove an original, but time is immaterial when confronted with a cabin this idiosyncratic. Old Minis have a Jackanory driving position. You sit primly upright, chin in, shoulders back, hands positioned as if holding a story book. Or, given the differing sizes of the steering wheels, as if holding a paperback if you're in the 1275GT, or a broadsheet in the Austin. With knees bent to near 90 degrees, you operate the pedals by merely raising and lowering your toes, piano-stylee.
It's a curious position to adopt and an hour down the road I have to stop in a lay-by to flex my wrists and ankles, glad to note that Martin Davies, who's brought along the 1275GT, is also suffering. 'It's not just the way you sit,' he tells me, 'it's the bounciness of the ride, the flat seats, the noise.' I couldn't agree more.
Yet not for one second do I want to swap with staff writer and current JCW pilot Stephen Dobie, who's been listening in with a bemused look. He's probably perplexed because although we're all moaning and complaining, our faces are wreathed in smiles. Is this simply because the older cars are laughably awful when experienced from a modern perspective? In part, yes. The Rover, an 80,000-miler, has a slightly clonky clutch, suspect damping and steering that meanders if left unattended. Such as when you move a hand off the wheel to change gear. There's also a rattle from the exhaust like the lid on a boiling saucepan.
It's obviously lived a life, this car, and has tales to tell – somewhere along the line it's gained a half-cage and a rorty exhaust to go with the bonnet stripes – but boy is it fun, darting into corners and holding on tenaciously until the little 13in wheels can grip no more and start to push wide. All this is clearly telegraphed back through the steering, chassis and suspension and it's this chattery immediacy that's a legacy of the Issigonis layout – the minimal wheelbase, the short-travel suspension.
Yet as we regroup atop the Brecon Beacons, I have a sneaking feeling that the Rover Mini majors more on charisma than genuine ability. It's a one-trick pony, stamping out a beat that hasn't changed in years. So instead of delving back further into Mini's past and uncovering more truths I'm not yet ready to confront, I opt to take a drive in BMW's first Mini.
Tracking down an original Cooper on standard 15in wheels caused me plenty of sleepless nights – until the morning I walked out of my front door, looked across the road and realised my neighbour had a perfect specimen. Cheers, Clive. Leaving aside my ability to miss what was right under my nose, I'd like to bring to your attention the importance of wheels to the BMW Mini experience. Opt for big ones and sure there's more grip and steering heft, but the ride becomes clumsy, the neat balance of power and grip is upset and the car's fluency across the ground is lost.
On skinny 175/60 tyres, the BMW really does flow. But before you get to that stage you have to battle against narcolepsy – for the first few hundred yards the Cooper is hopelessly sleepy, even on a road as good as the B4560. The Chrysler-sourced 113bhp 1.6-litre engine is flat, feeling short on torque after the Rover's gutsy 1275cc A-series, and it seems to suggest a lack of enthusiasm which is entirely wide of the mark given what happens when you turn into a fast open corner. Where the Rover darts and snatches, needing several steering inputs before you even get to the apex, the BMW flows and glides, the tyres smearing across the tarmac, yodelling joyfully. The lack of power doesn't matter now, momentum does, as the Cooper flows from corner to corner, now fully awake, alert and genuinely adjustable. BMW nailed the new Mini concept first time out and I'm not convinced they've bettered it since.
We'll find out soon enough. What we're struggling to ignore at the moment is the gulf that seems to exist between the 'originals' and the BMW products. The GP is handily parked up next to the Austin, and the contrast between the 18in rims of one and the 10s of the other seems particularly telling.
Personally, I'm rather taken with the 1275GT's four-spoke Revolution wheels. Like the wheelarch extensions, they're not original, but then nor is much of the engine. Such was the success of the Works and Competitions departments in the 1960s and '70s that few cars left the factory without an optional tweak or two and, once outside, a further world of tuning possibilities opened up. Few resisted the temptation – the Mini was the first Max Power motor.
This one, with twin carbs and a performance camshaft yielding 90bhp, is a car of its time, an accurate reflection of the direction Mini was taking. But it's not a Cooper. Fed up with having to pay royalties of £1 a car to John Cooper, BL canned the partnership. Meanwhile, the bluff nose meant the standard GT couldn't match the 90mph-plus top speed of its predecessor, and the 1275cc engine was never as sweet as the 1071cc of the early cars. 
But as I'm about to find out, the car is a gem. Low cloud and light showers have been scuppering photographer Dave Smith all afternoon, so we decide to call it quits and head across to the far end of the Beacons in the hope of clearer skies and a nice sunset.
Once again the Minis string out behind me, the Austin's nose most prominent. A bit of acclimatisation is needed in the 1275GT; the brake is a long way back up the footwell from the savagely sharp throttle and the car changes direction via the small Mountney wheel like it's been jolted by lightning. As we sweep past Brecon on the A40 I'm just about accustomed to the way it turns and able to enjoy the steering's amazing purity. This well-cared-for example has none of the steering and damping slackness that characterised the Rover.
As we spill out of the narrow streets of Llangadog, a width restrictor allows the 1275 and Austin to pull out a small gap on the GP. The A4069 skirts the river here. It's a narrow, shaded, damp, tight, twisting stretch of road. Feeling more at home, I expect to pull out some distance on the older Austin in the genuinely rapid and happily parping Clubby, but anticipate that we'll both soon be overrun by the GP.
I learn a lot in the next five miles, chiefly that while I may know the road, Kevin knows his car, and my lead never exceeds 200 metres. We're both clearly having a ball (I know this because I find myself tilting my head into corners and making Mr Toad noises) and the Minis simply scoot through here, their narrowness allowing us to take liberties you'd never dare to in a wider car.
Only when you really pile on the lock does the 1275GT's steering weight up and lose its total precision as the front end scrabbles for grip, but if you're quick to wrench off the lock and judge the throttle right, there's an instant snap of torque from the lumpy engine and you're away and gone. It's noisy, bouncy, and gripping the steering wheel often seems to be the only way to anchor yourself in the car, but it really does handle like a go-kart. Not once, not until we're high up on the hillsides, do we see the GP.
Before everyone congregates I resolve to have a quick strop in the Austin. Frankly, I'm still a little bewildered at how quickly a 45-year-old, mint-condition Austin Mini has just been hustled along a treacherous road and I feel the need to discover its secrets for myself.
The sense of space that greets you is amazing. The later models gradually filled the dash area with trim, heaters and clobber, but this early car is like sitting in a bare shell. No wonder it only weighs 567kg. It also has no seat belts.
I head out, unsure of whether the little wheels will actually contain a cat's eye, let alone the bumps of Black Mountain, and immediately experience a revelation. The ride is gentle, the car flows along, unfazed by the coarse surface and odd cambers. It just takes everything in its stride. There's no slop in any of the controls either, and it makes the later cars feel harsh, sudden, in comparison – until you get to the BMW Cooper. That's the only other car to have the same sense of dynamic composure, the same carefully judged blend of grip and grunt, where a quick, rewarding drive along a these roads depends constantly on both factors, not one then the other.
Unrestrained in the car, I find myself adopting a wide, expansive driving position in an unsuccessful attempt to brace myself. Cornering on a tight road involves the whole body as the Cooper S bounds along, 1071cc engine revving sweetly, all speeds above 40mph handled by top gear. I'm utterly charmed.
GP versus JCW, then. The modern hot hatches are natural rivals, although in the way that the BMW Cooper has common ground with the Austin, these two link back to the 1275GT. I drive the JCW first, back along the tricky riverside road, which now feels far narrower, far less forgiving. I'm having fun, chiefly because the 208bhp turbo 1.6 provides searing mid-range pace, but it also upsets the front wheels and makes the car feel a little clumsy, like it's stumbling over itself occasionally.
The GP, as both Hayman and Dobie have discovered and discussed, is a more enticing and specialised package, even if the light steering does initially feel at odds with the talkative suspension. On this road, with the lag-free supercharger wailing away, it's the better car plain and simple. Sporting a proper diff, it has none of the JCW's waywardness on the steep, rough section after the stone bridge, so I can seek out apices more accurately, letting the tenacious front end work its magic.
But when all's said and done both feel like point-and-squirt cars after the more tactile, user-friendly delights of the best here. Yes, they're fast, which is fun, but for a really warm glow of satisfaction others do it better. Not the tuneful Rover, nor the rorty, rascally 1275GT – although I had my most enjoyable drive in it. No, it's the first examples of each breed that have proved the most inspirational. BMW's first Mini was indeed its best; Austin's was just plain magical.
Wth huge thanks to Kevin Murray, Simon Drew (www.theminiworks.co.uk), Martin Davies and Ian Savidge at British Motor Heritage Ltd (www.bmh-ltd.com), Kevin Cornish at GC Motors (www.gcminis.co.uk) for the '98 Cooper, Richard Norris of the Mini Register (www.miniregister.co.uk) and Clive Willis.
Extra Info
MINI SPECIALSMini ERA Turbo, 1989-1990Designed and engineered by British racing firm ERA, this Mini was essentially a standard 1989 Mini equipped with the 94bhp 1275cc engine from the Metro Turbo. Throw into the mix a suitably chunky body kit and modified suspension and braking, and you get the fastest official production Mini ever created, managing the 0-60mph sprint in 8.8sec.
Unfortunately, the ERA Turbo never sold in great numbers, even despite the £9030 asking price, as orders were hit by a global recession. Only 436 were produced, making it one of the most coveted collectors' Minis today. Mini Miglia, 1970 to presentAt first glance, the Miglia racer appears to be nothing more than a sportier Mini covered in racing addenda, but take a closer look and the seam-welded roll cage, carbon fibre dash and a raft of modern race instruments should change your mind.
It produces around 130bhp from a 1293cc A-Series engine, and when the whole package weighs in at just 660kg, you get a power-to-weight ratio of 217bhp per tonne, more than the Ford Focus RS. The result? A Mini that'll manage 60mph from rest in only 4.5sec and then carry on to 125mph – with just four gears. Downton Mini Cooper, 1961Downton Engineering – a small tuning outfit in Wiltshire – got its hands on a standard Mini Cooper from BMC in 1961, and carried out a conversion on the car that was fast becoming an icon of the Swinging Sixties.
Along with a set of normal tuning modifications, the 997cc engine had its capacity increased to 1088cc and got a Downton-developed cylinder head featuring larger valves and more open combustion chambers.
Downton's Cooper subsequently became the first Mini to breach the 100mph barrier, managing 0-60mph in 8sec and speeding its way on to 108mph.  Perhaps unsurprisingly, Downton's modifications went into the creation of the original Cooper S in 1963. Mini Marcos, 1966 to presentDraping a small coupe body tightly over standard Mini components meant this everyman GT was never going to be a looker. Yet it was effective; in 1966, it was the only British car to complete the Le Mans 24-hour race. The earliest editions used 848cc engines, but later cars quickly graduated to larger A-series units.
Marcos built the car for 10 years before selling the rights to D&H Fibreglass Techniques where it was superseded by the Midas kit car. In 2005, Marcos Heritage Spares relaunched the Mini Marcos (dropping the 'M' word and tagging it simply the MkVI) and it remains available today as a self-assembly kit.  Mini Hot Rod, 1997 (one-off)By 1997, speculation about the Mini's successor was already ramping up, but that didn't mean the classic had been forgotten by Rover. At the Frankfurt motor show of that year, it presented two one-off specials – the plush Limo and, of much more interest to us, the Hot Rod. Jack Knight Developments was responsible for the engine and gearbox. It received an overbore to 1380cc and a 16v head in pursuit of its 161bhp output, and a 5-speed straight cut gearbox. The interior was just as uncompromised – the trim was ripped out and a pair of bucket seats and harnesses were bolted in. Think of it as an old-school R26.R. Z-Cars Mini, 2004 to presentSpecialist engineering outfit Z-Cars has been building mad mid-engined Minis for several years. A choice of Suzuki Hayabusa, Honda Type R or Volvo turbo engines is contained within a Mini bodyshell that incorporates Z-Cars' own double wishbone front and trailing arm rear suspension. There aren't many ways in which more performance can be squeezed into a 10ft long car – although one way is the Z-Cars Monte Carlo, a similar concept, but one that's new from the ground up. It uses a bespoke spaceframe chassis and a silhouette body. You couldn't look anyone in the eye and tell them that the Monte Carlo is truly a Mini.  Twini Mini, 1962 (one-off)In 1962, BMC built a twin-engined Moke hoping that its resultant four-wheel drive would boost its off-road ability. John Cooper tried it and could see potential in building a twin-engined Mini rally car. It was already a credible stage hero; Cooper thought that upping its power and traction would make it unbeatable. Within six weeks the Twini Mini was built.
During testing, it proved fast and well balanced until a rear engine failure caused a dramatic roll. Cooper was seriously injured, the car was destroyed and development stopped. Downton was amongst many to copy the idea and it's thought that about six twin-engined Minis have been built. Mini Sprint, 1965 to 1967The Mini Sprint is more than just a roof chop. In addition to the 1.5in taken out of the pillars, the same height is removed below the waistline. Combined with more steeply raked front and rear screens, it's a more aerodynamic form of the familiar shape. It was the idea of specialist car designer Neville Trickett and Mini Cooper racer Geoff Thomas. Around 100 were built.
Later cars had 4in removed from their height, while one racer was a huge 11in shorter than standard. Somewhat worryingly, it also had asbestos doors. In 1966, BMC dealer Stewart and Arden bought the rights to project. Nimbus DP Special, 1965 (image)The Nimbus DP Special started life in the mid '50s as a Ford based sports car in South Africa. When its creators came to the UK, they sold the prototype body to racing driver Don Parker (hence the DP designation). Initially, he built it as intended with a front-mounted Ford engine. It was only on seeing a Mini powered mid-engined special in 1965 that he decided to re-engineer his car. The Cooper S engine was sourced directly from the BMC Works and fitted with a Wade supercharger. The car was restored in 2002. UnipowerThe pretty Unipower GT came with either a 998cc Cooper or 1275cc Cooper S engine. The project started when Elva race team manager and freelance designer Val Dare-Bryan met in 1963. Styling was by an anonymous Ford designer who penned the Unipower while his paymasters thought he was working on the GT40. It was 1967 before the car went into production and, by 1968, the financial backer lost interest in the project. Around 60 were produced.
Perhaps a better known Mini based GT is the Cox GTM which also first appeared in 1967. Its direct descendent, the Libra, may not be Mini based but it's still being produced ­– by Westfield. Adam Wilkins and Tom Richards