Ariel Hipercar prototype 2023 review
Ariel's first-ever EV, a 1200bhp projectile codenamed Hipercar, is shaping up to be a car like no other. We drive the prototype
Ever heard of the Shepard Tone? The aural illusion of a note that never stops rising – a sort of audio equivalent of a barber shop's spinning pole – it overlaps ascending scales on top of one another in such a way as to be impossible to tell when one is fading in and another fading out. The resultant ever-rising glissando has been used by everyone from The Beatles to Taylor Swift and forms the sonic bedrock to the 2017 film Dunkirk, building intensity throughout the movie.
That nugget of trivia crosses my mind behind the Ariel Hipercar prototype's wheel because the chorus of its four electric motors seems never to stop rising or gaining intensity. It sounds a bit like a London Underground train, only much higher pitched, more frenzied – and at a frequency that just keeps going up and up. As, indeed, does the sense of acceleration. The speed readout on the race car-style digital display behind the wheel changes digits almost faster than my eyes can follow, if they weren't already focused far down the road. I don't know at what speed that ascending tone finally levels out – self preservation kicks in before road runs out, and I back off.
'The thing about the acceleration,' says engineer Tom McLaren, 'is that in a combustion-engined car it eventually tails off. In this it just keeps going…' I see what he means.
> Caterham Project V: lightweight EV to reach showrooms by 2026
This is one of the first times anyone outside of the Ariel Motor Company has driven the all-electric Hipercar on the road. It's very much a prototype – the completed production car will arrive in late 2024 or perhaps the first half of 2025. But as it stands it's already a fascinating piece of kit. Another reason all that Shepard Tone stuff is randomly on my mind is that the science behind the Ariel Hipercar is both interesting and quite a lot to take in. 
Partnership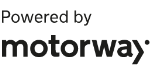 Need to sell your car?
Find your best offer from over 5,000+ dealers. It's that easy.
First a recap of the Hipercar project – or HiPerCAR, to give it its official codename, as it stands for High Performance Carbon Reduction. (The final production car's name will be announced closer to its completion.) More accurately, that should be 'projects' plural, as this car – the most advanced of the prototypes constructed thus far – is a vehicle in more than one sense of the word. Multiple partner companies and government-funded initiatives have been involved in the different HiPerCAR projects that have led to this car's creation. The technological knowledge gained and the spin-offs from the project are stepping stones not only for Ariel, as it segues to becoming an electric car manufacturer in the coming years, but for the wider British automotive industry. For example, the optional range-extender turbine made by Delta Cosworth – partner also for the batteries and control software – is being trialled by Ford for potential large-scale use. The motors, by Equipmake, are going to be used in buses and coaches. The ripple effect from the engineering that has gone into the Hipercar means it represents more than just a car alone.
Work began initially in 2014, rolling chassis prototypes were revealed in 2018, and last year this prototype was revealed to the world. Its bodywork, much of it composed of 3D-printed panels, raised some eyebrows and caused a clattering of keyboards on social media but these are not the car's final clothes. Whilst some hardpoints won't change – in particular the curving roofline, doors, glass, and overall proportions – the chunky, Lego Technic-style fins and fenders will alter, at least to some extent. They're 3D-printed primarily because the cost to tool for surfaces at production thickness, which might be, say, 4mm thick, as opposed to 10mm or so in places here, would be enormous when those surfaces would almost certainly change for production following testing. So, as chief engineer Jim McKechnie explains, while 3D printing at this scale is certainly not cheap, it's a cost-effective process for the Hipercar prototypes created so far. 
The printed parts' chunkiness also means this car is considerably heavier than the real thing will be. This prototype is 'around 1700kg' according to McKechnie (that's a similar figure to the BMW M2 in this issue); the final production car will be closer to 1500kg in quad-motor, all-wheel-drive form, and Ariel is confident that the more accessible dual-motor, rear-drive version will come in under 1400kg (less than the Porsche Cayman GT4, for reference). 
'Ultimately it won't be as fast as the four-motor – but in simulations it gives it a good run,' says Ariel founder and director Simon Saunders. 'It won't be a poor relation, put it that way.'
There's further 3D-printed prototype componentry on the steering wheel, in the form of switchgear for the wipers, lights and four drive modes: Eco, Sport, Serious and Fun, the latter pair a nod to Ariel's 'Serious Fun' marketing slogan. We set off in Sport, which nominally splits the torque 50:50 front to rear. 
Initial impression – apart from the aforementioned sound, which is loud (there is no sound deadening at all in the prototype, nor an interior as such, so NVH is more extreme than it will be in a production car) – is that it's a very straightforward car to drive at moderate speeds, the 'throttle' map allowing fine control and the electric power steering little effort. You're very aware of the car's width; it's wide, a bit broader than a Ford Mustang, for example, and the aero flicks that bookend the front wheelarches are handy visual reference markers to keep track of its extremities. But forward vision is expansive past the pillars, and the door mirrors (adopted from the aforementioned Mustang) give you a decent view behind. There's no main mirror: behind you is a solid bulkhead, and a reversing camera linked to the race dash display, as seen as an option on the Ariel Atom, is essential for reversing. Over-the-shoulder vision is trickier, but the turning circle's not bad for a car with enormous wheels. 
Those wheels are 265mm wide at the front and 325mm at the rear, and 20 and 21 inches in diameter respectively, and when unleashing all of the power – as much as 1207bhp when the traction control system allows it – you're very grateful to have so much rubber on the ground. 
Give it everything – which, I must admit, took some willpower on my right foot's part – and the acceleration is intense, as you'd expect of 1200bhp. Except it's actually rather less than that because the traction control won't allow all of the power and torque to deploy below motorway speeds. After all, there's more than 1300lb ft to draw on. In Ariel's words, the TC is in rudimentary form at the moment and will become far more sophisticated; as it is there's a brief chirrup of wheelspin from the front tyres the first time I accelerate hard, then a twinge of torque-steer – more likely as a result of the TC system reacting than from the inboard-mounted motors themselves – and then everything gets a bit Millennium Falcon. Above 70mph or thereabouts, the current system is theoretically deploying more or less all 1207bhp. As with other EVs, it's hard to find context for the speed without the sound of an engine or gearchanges, despite the ever-rising motor whir, and, curiously, it feels somehow both faster and slower than a combustion-engined supercar at the same time. 
The wide tyres – Michelin Cup 2s with N2 markings, the same tyres used on Porsche's 918 Spyder – pull about a little on the uneven road surfaces of the empty rural lanes of our test, but overall Hipercar tracks straight and true.
Currently, Ariel has carried out 'zero set-up work' on the suspension, which is double wishbones all round, their lovely machined aluminium surfaces partly visible through the front bodywork. The complexities of the drivetrain, its reliability, and battery management have demanded priority up to now. The prototype doesn't feel happy being pushed hard at the moment: there's a vagueness on turn-in and over crests. But that doesn't point to any inherent shortcomings; Ariel knows what it's doing with suspension and once it gets to work on set-up, predictability will come, while ride quality already feels good.
Switching to Eco mode shifts the torque split to the front (nominally 70:30 front to rear, McLaren says) and triggers a great deal more regen. Lift off the accelerator and there's instant deceleration. Selecting Serious or Fun requires pressing an are-you-sure mode confirm switch in the roof-mounted panel – something best done while parked. Serious, as the name implies, is for fast lapping – all of the power, and all of the traction, to get the Hipercar down the road, or round a circuit, as fast as it'll go. Nominally the split is 40:60 front:rear, and although at the moment both Sport and Serious supply the full 1207bhp monty, Serious feels even faster than Sport. 
Fun mode loosens the TC, or turns it off completely, to allow big skids on a track. Since this car represents a lot of investment for Ariel, and in some ways the British automotive industry, and the suspension's not yet fully set up, I leave that button unpressed. I'm sure you understand. 
Hipercar's handling ace card will be torque vectoring, not currently operational in the prototype. 'My basic thought at the start of this project was that EVs should be "better" than internal combustion vehicles – the torque vectoring is part of that,' explains Saunders. 'You can go much further than mimicking a limited-slip differential; you can start individually driving each wheel at a different rate. It can be a big step in dynamics, but it's an enormous amount of development.'
It's worth bearing in mind at this point that Ariel Motor Co employs 31 people. While it's partnering with numerous other parties on Hipercar, it is indeed an enormous undertaking for a resolutely un-enormous company.
Even the fact that the Hipercar has doors is itself a big step. As car companies large and small know, they are 'a complete nightmare to engineer', as Saunders says, a wry smile in his voice. 'I think we're on our 18th iteration of bracket, and tenth on struts.' And they're not even conventionally hinged doors, but Le Mans-style butterflies. Nonetheless, they operate beautifully, they really do. A press of the roof-mounted switch clicks them unlatched, and then it's a gentle, easy arc of your arm to lift them open. Swing them shut and a soft-close function electrically clicks them sealed.  The aircraft-style bank of switches in the roof also includes Drive, Neutral and Reverse, which initially requires a lot of glancing back and forth between the roof and the view out of the car while manoeuvring; it might be more user-friendly to site them on the centre console, which currently includes the air-con and electric handbrake controls.
The driver's door certainly leaves a big aperture to enter and exit through – this is a truly easy car to hop in and out of, even over the broad sill. That's partly because the seat's hip-point is relatively high by sports car standards. Aside from easy access, that affords you a good view ahead – and a nice glimpse of the top of the front wheels visible through the bodywork, giving just a hint of Atom DNA. Ariel debated how much of the Hipercar's innards to expose, but since electric powertrains are by their nature contained and hidden within casing, and the chassis is aluminium monocoque rather than Atom-style trellis spaceframe, it settled on a more enclosed design. 
I find the seating position just a touch high for my tastes; I'd like to feel more within the chassis, more a part of the car. Its height is determined partly by the need to contain the battery pack beneath, however, the pack occupying the width of the chassis and the length between the wheelbase, as well as extending upwards into a central spine. 
Said chassis is an aluminium monocoque – another first for Ariel. 'The main thing is that we want this to be an ongoing production car, not a super-limited thing like some electric hypercars,' Saunders tells us. 'The chassis must have a long lifespan so we can put different bodies on. People ask why aluminium as opposed to carbonfibre; with carbon a small change would demand retooling and the huge cost associated with that. And technology is changing so quickly, meaning changes are going to be required. With aluminium you can update more quickly, and even shorten the wheelbase relatively easily, for example.'
The 800V battery pack is a serious engineering feat on its own. Today, with the ambient temperature in the high 20s, its state of charge drops from around 95 per cent to 25 per cent in four and half hours, which have involved a lot of photography, some spirited driving, and fans working hard to cool car and cockpit alike. Range is likely to be more than 150 miles for the production car, but versions equipped with the optional petrol-fuelled range extender turbine – visible on this prototype but not operational today – will be all but impossible to run flat on the road, Ariel says. Track driving is another matter, increasing cooling demands and power consumption by a factor of ten, but nonetheless Ariel is engineering the Hipercar for circuit use, and it will be able to do 15 to 20 minutes of hard lapping before it needs a charge. And the driver a break, too.
Ariel currently has around 30 orders for the Hipercar. Its price was initially, cautiously, mooted as being close to seven figures for the quad-motor flagship. 'We wanted to say the bad news first!' says Saunders. 'We think we can get it back down to a good six-figure number as components come down in price. For example, there was an element that required three small electrical components which totalled £15-20k alone; now there's one component for £5k that does the job of all three.'
Here today, on the road in prototype form, the most important thing is that the Hipercar does feel like a sports car. It feels fun; it doesn't feel like a conveyance. Even leaving aside that ethereal noise, and the fact you're careering down the road in a wild-looking prototype with an empty interior, there is a level of involvement and enjoyment here that makes this a car you might set out to drive from A to A to enjoy motion for motion's sake, rather than from A to B for the sake of transport alone. While it's far from the finished article, and its dynamics have some way to go, it gives encouragement that however cars of the future will be powered – battery, efuel (or efuel-powered turbine), or by other means – there's hope yet that the thrill of driving can endure.
Ariel Hipercar specs
| | |
| --- | --- |
| Motors | 4 x 220kW |
| Power | 1207bhp |
| Torque | 1314lb ft |
| Weight (prototype) | 1700kg (721bhp/ton) |
| 0-62mph | 2.1sec (est) |
| Top speed | 150mph (limited) |
| Basic price | TBC |
This story was first featured in evo issue 312.