Ford Shelby GT
Shelby-tweaked Mustang entertains in an appropriately retro fashion
Once a car maker has plundered and plagiarised its own heritage to create a new model, it's almost inevitable that modern takes on the most evocative period versions will follow. Mini was quick off the mark with the Coopers, Fiat is working on a 500 Abarth, and in the US Ford has helped create the Hertz and Shelby Mustangs. And why not? If you're going to go the retro route, go the whole hog, especially if it creates more dynamic models.
The Ford Shelby GT apes the legendary Ford Shelby Mustang GT350 of the '60s, but I must admit to having a few early misgivings about it when I discovered that the scoop riveted to the bonnet is purely cosmetic, the engine upgrade gives just 19bhp and the reworked suspension is an off-the-shelf Ford Racing package. The phrase 'making a fast buck' sprang to mind.
However, the credibility of the Shelby GT rises a few points when you learn that it rolls out of Carroll Shelby's workshops in Las Vegas, Nevada. Shelby takes a standard 300bhp V8 Mustang and adds a Ford Racing handling pack (comprising lower, stiffer springs and a beefier front anti-roll bar), 18in five-spoke wheels, a lower final-drive ratio and a revised intake and engine ECU (also from Ford Racing). Finally, of course, the GT350-aping Shelby styling parts and stripes are added.
Inside, your gaze is immediately drawn to the very '60s-style Hurst shifter with its blade-like stem and cue-ball top. In any other car it would be the focus of attention in the early miles, being very short of throw and weighty so that you feel you're forcing the gears to mesh, but in this Mustang you're more absorbed by the engine noise. If there is a better sounding V8 in production, I haven't heard it. It may even be the best-sounding road-car V8 I've ever heard. It has all the thunder you could want but with an edge, a subtle but serious, almost race car-spec V8 whine, that, in league with its remarkable smoothness and eagerness to rev, suggests very high performance. Its instant and thumping delivery at anything over 2500rpm led a few of us here to reckon it was producing approaching 400bhp, but Ford was adamant that it was a stock lump with merely the '90mm cold air induction kit' and a remap, and therefore good for the quoted 319bhp. Having been underwhelmed by this 4.6-litre, 24-valve V8 on many occasions, I am now its biggest fan.
Partnership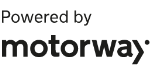 Need to sell your car?
Find your best offer from over 5,000+ dealers. It's that easy.
It certainly invigorates the stiffer, lower chassis. The relatively light steering isn't big on feedback but is quick and accurate, the front-end composed and little distracted by lumps and bumps. The rear is something else. It's rare to encounter a beam axle these days and a journey down a ruckled B-road shows why: the mass of the axle is hard to control, leading to jolts and occasionally the feeling that the dog is being, if not wagged, then at least distracted by the tail. On the upside, when that perfect 90-degree left-hander heaves into view, you know you're going to have fun. Almost too much. Turn in too hard and you'll induce oversteer, pick up the throttle and you're in control of the angle, the lack of a limited-slip diff no issue with this much grunt on tap. I'm sure the laughably labelled BF Goodrich g-force T/A tyres contribute to the ease with which it drifts – comically on cold, damp roads – but accept that you're in charge once you turn TCS off (and even with it on, to be honest) and the Shelby GT becomes utterly engaging. I had more fun and connected better with this Mustang than any other I've driven.
Ford GB has no plans to import the Shelby GT, but there are companies here in the UK that will import one for you (left-hand drive, of course), ready to drive away, for about £27K – Nissan 350Z money. Not tempting enough? How about the mechanically similar Bullitt Mustang? Costing around $5000 less in the US, it's finished in the same hue as the car McQueen drove in the movie and has an engine note that's claimed to be tuned to match that classic soundtrack (though how it can be any better than the Shelby's I've no idea). Now that really is very, very tempting.
Specifications
| | |
| --- | --- |
| Engine | V8, 4606cc |
| Max power | 319bhp @ 5750rpm |
| Max torque | 330lb ft @ 4500rpm |
| 0-60 | 5.0sec (estimated) |
| Top speed | 150mph (estimated) |
| On sale | Now |