Honda HR-V review - Dynamic drive from compact crossover?
Honda has (re)entered the compact crossover fray, but does it have the fun factor of a Juke or Mazda CX-3?
What is it?
If you recognise the Honda HR-V's name but not its shape, then you've probably recalled some deep, dark memory of Honda's last dabble in the compact crossover market.
The original HR-V seemed odd at the time, but now looks strangely prescient – as a pseudo off-roader based on a supermini platform, it predated the Nissan Juke that has since popularised the segment, by a full 11 years.
Honda's latest offering in the segment is more conventional and likely to be better received as a result.
Engine, transmission and 0-60mph time
There is no quirky Juke Nismo RS-style performance model in the HR-V range. That's not surprising, since buyers in this segment are predisposed towards low running costs and ease of use rather than tailing hot hatchbacks on Welsh B-roads.
It does mean there's little mechanical intrigue to be found in the HR-V range: A 1.5-litre i-VTEC petrol kicks things off with all of 128bhp, while our test car featured a 1.6-litre i-DTEC turbodiesel with 118bhp and 221lb ft of torque from a useful 2000rpm. The diesel is marginally quicker, hitting 62mph in ten seconds flat in its lightest, most basic configuration.
Petrol models come with either a six-speed manual, or a continuously-variable transmission with artificial steps in its manual-sequential mode. Diesels are manual-only.
Technical highlights
The latest HR-V, like its predecessor, is based on a Honda supermini platform – in this case the competitive Jazz, rather than the shy and retiring Logo. There's little to excite on the spec sheet, but Honda does extol the virtues of its acoustic insulation – imbuing the HR-V with luxury car levels of calm – and stiff bodyshell.
What's it like to drive?
In a word, refined. Honda's efforts with soundproofing and chassis stiffness lend it a grown-up feel that few competitors can match. The spacious, driver-focused cabin, with its clear instruments, high-set centre console, stubby gearlever and high-quality materials, is also a highlight.
Partnership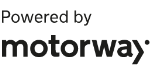 Need to sell your car?
Find your best offer from over 5,000+ dealers. It's that easy.
If not a recipe for boredom exactly, Honda's efforts to produce a high-quality compact crossover mean outright driving fun isn't the HR-V's forte. It doesn't have the firm, darty, sporty feel of a Juke, nor the excellent damping and body control of a Mazda CX-3.
The steering also removes a layer of interaction that would turn the HR-V from a perfectly fine-driving machine into one you'd actually want to hop in and enjoy. It's light and feel free, and few will push the car hard enough to experience the point at which some steering weight and feel does start to permeate the steering wheel rim. Grip is good though, and while body control is a little floaty, it feels nimble and rides well.
There is one area in which the HR-V excels though – its gearshift. Indeed, the entire drivetrain seems beautifully judged, from the consistent throttle response of the diesel engine, through the easy clutch action, to a gearshift that slots through the gate with a more satisfying, oily precision than many sports cars. Oh, and it's frugal too: We averaged over 60mpg on several motorway runs.
Rivals
The list here is nearly endless. Nissan's Juke is the big seller, while Mazda's CX-3 is the established drivers' car in the class. The Citroen C4 Cactus is an appealing value choice – and immensely likeable – while the Peugeot 2008 and Renault Captur are practical and stylish.
Ford, Vauxhall, Suzuki, Mini, Fiat, Jeep and others also field competitors of varying talent. If by chance you've stumbled across evo yet aren't overly concerned about driving fun, we'd certainly rate the Honda highly – though for family duties and fun in equal measure, the Mazda would be our choice.
Price
HR-V pricing begins at £17,995 for a 1.5-litre petrol in S trim – significantly more than entry-level models from many of the competitors listed above. Our test car – a 1.6-litre diesel in range-topping EX trim – with LED headlights and leather trim, among other features – was a rather more robust £25,470.
The HR-V is a very good family car. Unfortunately, the high price tag limits its appeal from an economic standpoint, while individuals and families seeking a little more driving fun would be better served by some of the HR-V's less expensive rivals.