Ferrari F355 - review, specs and buying guide - What to pay ,'I bought one' and rivals
The Ferrari F355 introduced modern-day Ferrari and it's still a great drive. Few evo 'icons', are more worthy of the name
'I bought one' 
Matt Faizey
'I had wanted to buy a yellow, manual Berlinetta, but I finished up with a red, F1 GTS! It was bought as a private sale – people in Ferrari circles thought I was crazy – and I didn't bother with an inspection, which confirmed I was insane. I just applied normal logic to buying a car.
'I'd been to see a number but couldn't find a really good one. I'd been browsing the classifieds for a long time and noticed this car had remained for sale, so I took a chance, went to view it , and met a lovely guy who kept the car in a carpeted garage. I had a feeling it would be a good one – and it was. It drove well, it was absolutely straight , the history checked out , and I did the deal.
'That was February 2011, and I've never had a moment's regret . The mileage was 26,000 when I bought it and it's now 36,000, and absolutely nothing has gone wrong. 'I think a lot of reported problems are down to owners being idiots – they don't wait for the F1 gearbox pump to prime and they don't wait for the engine oil to fully prime before they start the car. Or they sit at traffic lights with the car in gear or rev the engine before the clutch has fully engaged. I've used only 15 per cent of the clutch in 10,000 miles. You've got to understand these cars and drive sympathetically.
'For servicing, I stayed with the independent that had been looking after it – Adam Eyre at AE Performance, who I can't recommend too highly. The car has been serviced every year, which I'm certain has helped with its reliability.
'I've loved owning the 355, but after six years I've decided to sell it , and it's with the Ferrari Centre in Kent . But I know I'll miss it . It was created for petrolheads and you can feel everything. It is also physically impossible to climb out , walk away and not look back at it.
What to pay
While you occasionally see 355s for £50k-60k, most are left-hand drive or in less desirable colours. Right- hand-drive cars start at around £80,000. A really nice manual Berlinetta in red with cream leather and impeccable history is currently around £110k from a specialist , while the same car with an F1 'box would be just under £100k. Manuals generally attract a 10 per cent premium, despite being more common; Spiders tend to be a little cheaper.
Rivals
Porsche 911 (993)
Partnership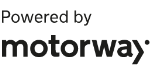 Need to sell your car?
Find your best offer from over 5,000+ dealers. It's that easy.
The final incarnation of the air-cooled 911. Prices vary widely, from £40k for a Tiptronic Carrera to £150k for a low- mileage Turbo. A really nice Carrera S is £60k-70k.
Lotus Esprit Sport 300 & Sport 350
The ultimate Esprits: early-'90s Sport 300 used a 300bhp version of the turbo four and just 64 were built. The late- '90s Sport 350 was based on the V8 Esprit and was even rarer, with just 48 made; they're £50,000-plus today.
Honda NSX (NA1 & NA2)
The car that no doubt hastened the development of the Ferrari F355. Prices start at £40k today, with the very best fetching up to £70k.