New Mercedes-AMG S 63 Coupe 2018 review – a GT to top Bentley's Continental?
New engine and technology widen the remarkable range of qualities present in the S 63 Coupe package
It's not normal for Mercedes to be the cheaper underdog, but as the new version of the German brand's S 63 Coupe rolls in, that's precisely the status that's been bestowed upon it. Because, even at £127,515, the S 63 is a prospective bargain compared with Bentley's newly introduced Continental GT, which could well carry a premium of more than £10,000 over its rival, even after its V8 version arrives.
The new S 63 Coupe (and Cabriolet) are part of a revamp for the whole two-door S-Class range, giving its models many of the safety and infotainment tweaks of the 4-door limousine. But there are also significant changes under the bonnet. The conventional S 500 Coupe is being replaced by a new S 560, featuring a 4.0-litre twin-turbocharged V8, which offers more grunt (463bhp and 700Nm) along with considerable gains in fuel efficiency. 
> New 2018 Bentley Continental GT review
The S 63, meanwhile, switches from the old 5.5-litre twin-turbo V8 to the same 4.0-litre unit that we've already enthused about in the E 63 AMG. Unlike the 560's Sindelfingen-built motor, the AMG's is pure Affalterbach, with the figures to prove it: 604bhp and 900Nm, enough to take the 2.1-tonne two-door from 0-62mph in 4.2 seconds, and on to a top speed of 155mph (or 186mph if you add the AMG Driver's Package from the options list). The S 63 also switches from the old seven-speed automatic gearbox to the same nine-speed MCT Sportshift automatic as in the E 63 S.
Bizarrely, there continues to be a step beyond the 63 - the S 65, which keeps its V12 bi-turbo engine, all 1,000Nm of it, and the older transmission. It's always been the belief that the 12-cylinder motor's extra refinement went some way to justifying the (considerable) extra expense over the 'lesser' AMG S-Class Coupe.
Partnership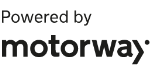 Need to sell your car?
Find your best offer from over 5,000+ dealers. It's that easy.
But here's the brutal truth: the V8 in the new S 63 is good enough to wipe out that advantage. It's astonishingly well mannered when you're cruising along, pulling barely 1,500rpm at a fast motorway cruise. And this new-found sophistication is enhanced further, we suspect, by a weight saving of more than 100kg over the S65. Even at more than two tonnes, the S 63 rides more deftly over poor surfaces, and the roar from its 20in rubber is less of an intrusion. It's comfortable, too, with only a little fragility exposed at low speeds. 
Then you find a suitably open or empty stretch of road, flick the S 63's mode selector into Sport or Sport+, and the M177 motor's impressive duality becomes instantly clear. Because even from the depths of the behemoth that is the S-Class coupe's body, it still manages to deliver one of the best V8 engine notes on sale today - accompanied, of course, by plenty of crackle from the exhaust as you bleed off the throttle.
And you will find yourself lifting off. There's no sledgehammer effect in your kidneys - there's simply too much mass being pushed forwards for that - but the V8's breadth of torque (that 900Nm is produced between 2,750 and 4,000rpm) and the snappy shifts from the MCT gearbox are more than enough to deliver a suitably rapid and linear progression from slow to fast. Fast enough for corners to arrive pretty quickly, in fact, even on flowing, open roads. 
But while you should never be under the illusion that the S 63 is a sports car, it is surprisingly happy to be hustled. There's a solid front end here, coupled with well-weighted and accurate steering - so you soon learn that you can carry a considerable amount of speed into corners. The body stays admirably flat, too; in fact, this 5.0-metre-long coupe only really gets grumpy when you ask it for a sequence of extremely rapid changes of direction.
It's worth pointing out, though, that Merc's test cars on its Californian launch route were 4MATIC four-wheel-drive editions - and that all S-Class Coupes in the UK will be rear-drive only. In that respect, at least, the car is potentially less of an all-rounder for British conditions than the Conti GT.
Merc's cabin is probably still half a notch behind the Bentley's too - not necessarily in design or technology, because it gets elements like the S-Class's dual-widescreen set-up and supremely supportive AMG sports seats, but in the finer details, such as odd switch carried over from lesser Mercs, or the quality of hide or wood. In isolation, though, it's beautifully finished and appointed.
There can be few complaints about the packaging of the S-Class coupe in general, which remains fundamentally the same amid the other revisions. Rear-seat space isn't a patch on the limo's, but it's enough for a couple of grown-ups for at least a short journey. And the boot capacity of 400 litres is enough for a couple of sets of golf clubs (important in this market) or a pair of decent suitcases. Just bear in mind that with the new S 63 ahead of it, your luggage may end up rolling around a bit more than you might expect.
For the final reckoning, we'll need to hold off on a UK drive of a rear-wheel-drive version before we can say this conclusively, but we can find little in the revamped S 63 Coupe to threaten AMG's recent strong run of form. Early reports on the car's most obvious rival, the Bentley Continental GT, suggest that it may have more sporting prowess than we've been used to. But the S 63 feels like a vehicle whose breadth of talents has also just been widened. And to impressive effect.