Mini Cooper S review – living with it
An ultimately liveable experience, there's few compromises to make when running a modern Mini Cooper S
Our Mini has returned to its maker, after what felt like, and indeed was, a fairly short stretch of time. Ordinarily we'd hang on to a long-term test car for around six months, but the Mini's busy schedule during my time at the wheel meant that by the four-month mark it was already approaching its 'look, we've got actual customers who want one of these and it's worth less with a five-figure mileage' odometer reading.
Aside from the prospect of a road trip to Monte Carlo in celebration of the Mini's 60th anniversary (evo 268), I was initially ambivalent about the car's appearance on the Fast Fleet. The brand has long suffered from having unavoidably painted itself into a corner from a design standpoint – call your brand 'Mini', and whether you're making small hatchbacks or family SUVs you're kind of obliged to make your products look vaguely like a 1950s economy car.
Even the traditional Mini hatchbacks haven't been pretty recently, and other market forces such as safety, emissions and desirable in-car gadgets have chipped away at the purity of those early-2000s BMW Minis, making them heavier and less engaging. But our Cooper S was at least not that far removed from those early cars in some ways, and the result was a car that, for its slightly awkward looks and busy cabin design, still felt broadly like 'a Mini' should.
It was also a car that improved with exposure. A 30-hour continental round trip is a bit of a baptism of fire for a small hatchback, and could have left me feeling very cold indeed towards the Cooper S, but in fact it did the opposite. Busy schedules mean genuinely enjoyable drives don't come along quite as often as we'd like while running a long-termer, but the car handled the long journey with aplomb, while spending a couple of days on the Col de Turini was one of my highlights of 2019.
Partnership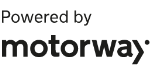 Need to sell your car?
Find your best offer from over 5,000+ dealers. It's that easy.
I then cemented those thoughts a couple of days before the car was collected, going for a blast on some of the more familiar roads around the office. The East Midlands isn't going to feature on any 'best driving roads' lists, but the familiarity is great for putting cars through their paces. The S fared pretty well, with just enough squish in the ride quality to deal with a B-road's worst bits, enough precision in the steering to shrug off the tightest corners, and an engaging chassis balance that let you slither around, wet or dry, without feeling too mischievous.
Downsides? Our car wore Michelin Primacy tyres, just like the Toyota GT86 I ran a year or so ago, and they were no better here than they were on that car. I'm sure they contributed to the Mini's excellent economy (40mpg-plus was the norm), but as soon as the roads got cold or greasy they lacked bite and compromised feedback.
I never completely warmed to the S's 189bhp engine either. It served a purpose, but no more – BMW's 2-litre four-pot is largely devoid of character whatever you find it in, and in a car such as the Mini, which lives and dies by its personality, that's a bit of an oversight. The manual gearbox was much better though, even if it was more notchy than it was mechanically satisfying. In Sport mode the car would blip the throttle for you, but I reckon the throttle response in Normal did the job perfectly well and made heel-and-toe an easy DIY affair.
As something to live with every day, there was very little at all to complain about. Four months isn't enough time to comment on reliability, nor even impact on consumables, but the car gave me no cause for concern, and the tyres looked as fresh at 7000-odd miles as they had when new.
Quality too was excellent. Given the riot of colours and shapes that is the Mini's interior, any quality oversight would have plastics squeaking like a balloon-animal orgy, but there wasn't a peep from the Coop's cabin. The standard seats were very good too – lateral support could be a little more prominent, but the aforementioned drive to Monaco and back was completely pain-free.
Practicality has never been a Mini strongpoint though, and true enough, fitting friends in the back was a deeply unpleasant experience for all parties, while stashing phones and wallets in the various stylised curvy cubbies was very literally like trying to force square pegs into round holes. For boot space meanwhile, think hand luggage rather than your holiday suitcase.
But overall, I'm beginning to see the appeal of Minis, even if it's not a car I foresee wishing to spend my own money on. There certainly remains a place for them in evo, as there does any sporty and enthusiastic small car, and such cars are probably more relevant than ever as high consumption and high speed become ever harder to justify. It's unfortunate, then, that new regulations continue to squeeze the profit margins on smaller, inexpensive cars. However, because the Mini shares its platform with the new BMW 1-series, it will be protected by economies of scale, which means there should be plenty more Cooper Ss on the drawing board for us to enjoy in the years to come.
This article was first featured in evo 274. To purchase the latest issue or subscribe click here