Vauxhall Insignia GSi Gran Sport review – worthy of the GSi badge?
Can the new petrol-engined GSi add some much-needed pizzazz to the Insignia range?
It's inevitable when approaching just about any car you care to mention that you'll have certain preconceptions about them and in the case of the new Vauxhall Insignia GSi Gran Sport I expected it to be commodious, packed full of kit yet ultimately lacking sparkle when it comes to the driving experience. A solid family car then, but not one to set the pulse racing. 
The commodious box is ticked off as is the one for the very generous level of standard equipment, but what about the third box? Vauxhall has made a big deal of the new GSi's ability to lap the Nürburgring Nordschleife 12 seconds faster than the outgoing, more powerful, Insignia VXR so what better place to put it through its paces? For anyone who has witnessed me bouncing from one Armco barrier to the next on Gran Turismo this might not seem like a wise idea but at the wheel of the Insignia today is Volker Strycek, Vauxhall's Director of Performance Cars and Motorsport, and once he's danced his way down Hatzenbach and blitzed the rest of the lap I can't help but feel I may have misjudged the GSi.
Impressions from the passenger seat are all well and good but the Insignia feels exceptionally planted as it makes light work of the dips, crests and kerbs, but how will it feel out on the road when driven by a mere mortal not an N24-winning driver? 
Engine, transmission and 0-62mph time
Before we come to that we should have a quick look at what you get for your money with an Insignia GSi. Two models are offered – a biturbo diesel and a 2-litre petrol turbo that we have here. Despite diesel's demonization Vauxhall expect the diesel to be the bigger seller but for those less worried by CO2 and benefit in kind levels it's the petrol model that should be of more interest. It's powered by the same 256bhp/295lb ft four-cylinder used in other Insignia models and as standard it's paired to an eight-speed autobox with steering wheel-mounted paddles. Vauxhall quotes a 0-62mph time of 6.9sec, 0.4sec fleeter than the diesel model, but not the sort of figure to set the world alight these days.
Partnership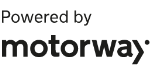 Need to sell your car?
Find your best offer from over 5,000+ dealers. It's that easy.
While the GSi might offer the same straight-line performance as other similarly-engined Insignia's Vauxhall says it's the GSi's underpinnings that have been fine tuned to offer a driving experience worthy of the badge. There's four-wheel drive with a twin-clutch rear diff that offers a proper torque vectoring system that takes into account throttle position, steering angle and road surface when distributing power across the rear axle and for the GSi it features a unique set of calibrations.
The chassis itself has also come in for some attention with a 10mm lower ride height and stiffer spring rates. The standard fit FlexRide system features adjustable dampers with their own specific valve and hydraulic tuning that's determined by Standard, Sport and Tour settings. Within each mode the driver can choose different settings for ride, throttle response steering and gearbox. Bespoke GSi 20-inch rims shod with 245/35 Michelin Pilot Sport 4-S rubber and a set of four-piston Brembo brakes back up the GSi's intent.
What's it like to drive?
While the GSi impresses on the Nordschleife its ability on the roads around the circuit are a more relevant test and it soon proves its ground-covering ability. Performance from a standing start is passable – despite being 175kg lighter than the old VXR there's still over 1600kg to get moving – but once on the move it feels more fleet of foot than the figures would suggest. There's very little lag and if you keep it spinning in its sweet spot it feels eager and has decent mid-range shove. Maximum thrust might be at just 5500rpm but it doesn't tail off too sharply after that either.
The roads around the 'Ring demand the Sport setting and this certainly tightens the chassis, giving less lean in the corners while the sharper throttle map and quicker-witted gearbox settings help to make the Insignia more agile. It does turn in well and grips hard but as with the vast majority of EPAS systems there's not a huge amount of feedback with the sportier setting merely adding weight, not feel. The ride is pretty well judged, even in Sport, and it doesn't crash over bumps or feel like it's going to be caught out by unexpected road imperfections. In Standard or Tour it's perfectly comfortable and makes for a good motorway cruiser.
And ultimately that's what most folk will buy it for. The Insignia GSi hasn't shattered my preconceptions with its road manners, but it's certainly altered them. As a well-equipped and exceedingly roomy saloon with a sporting bias it ticks an awful lot of boxes, even if it doesn't quite nail it as a sport saloon.