VW Lupo GTI: review, specs and buying guide
Compact, feisty and well-built, the hottest Lupo has a cult following with good reason. And you could find out why for as little as £2500.
When the VW Lupo GTI landed in 2000, it was well received by the motoring press, who lauded it as the spiritual successor to the Mk1 Golf GTI. Small, lightweight and fun, it's easy to see why comparisons were drawn. With the industry continuing to churn out larger and heavier cars, VW's back-to-basics approach was something to celebrate – as it is today with the Lupo's current equivalent, the Up GTI. All the good feelings around the Lupo GTI have resurfaced today, thrusting it to modern classic status.
VW's then GTI junior promised impressive performance and it remains the case today. For reference, the Up GTI's turbocharged 1-litre develops 113bhp and 147lb ft of torque, whereas the Lupo's zingy, naturally aspirated 1.6-litre put out 123bhp and 112lb ft of torque. In a 0-62mph dash the Lupo carries the edge with a claimed sprint time of 8.2sec – 0.6sec quicker than the Up GTI.
Visually the Lupo certainly looked the part with a low front apron bearing deep-set air intakes, blistered arches, five-spoke 15-inch alloys, a stubby boot spoiler and a centrally mounted twin exhaust to complete the GTI ensemble.
However, it wasn't all show: the bonnet, front wings and doors were constructed from aluminum to keep the weight down and make the most of the modest performance. Underneath, there were uprated springs and dampers, a 20mm drop in ride height, and disc brakes all-round. Inside were new sportier seats, although they didn't offer enough support.
Come 2001 and the Lupo was refreshed and was all the better for it. The original five-speed 'box was swapped out for a close-ratio six-speeder, amplifying the car's peppy character.
A hit with the press but not so much punters, just 950 Lupo GTIs sold in the UK and less than 700 are left today, so it's a rare sight. With that, you're unlikely to find one in the classifieds.
Specs
| | |
| --- | --- |
| Engine | In-line 4-cyl,1598cc |
| Max power | 123bhp @ 6500rpm  |
| Max torque | 112lb ft @ 3000rpm |
| Transmission | Six-speed manual, front-wheel drive |
| Weight (dry) | 1038kg |
| Power-to-weight (dry) | 120bhp/ton |
| 0-62mph | 8.2sec (claimed) |
| Top speed | 127mph (claimed) |
| Price new | £12,995 (2001) |
Checkpoints
Engine
The experts at ClubLupo.co.uk confirm the little GTI is a typical VW in that it's well screwed together and largely reliable, but there are some niggles to be wary of. First of all, check if the engine is burning oil: piston ring failures have resulted in scratched bores; others have blown valve-stem seals, so look for blue smoke on the overrun and oil specks on the tailgate on higher milers (110,000-plus).
Partnership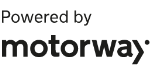 Need to sell your car?
Find your best offer from over 5,000+ dealers. It's that easy.
Once warmed up the engine should sit at 90deg C; if that's not the case it's likely a replacement thermostat and/or temperature sender is required – both common faults but inexpensive to fix. A lumpy idle or misfire often indicates the coil packs and HT leads are due a refresh, too.
> Volkswagen Corrado VR6 - review, history and specs
Transmission
Neither gearbox is known for faults, though some five-speeders do suffer shaft and synchro failures – in the worst circumstances jumping out of gear – so if you're eyeing an early car look out for this. If the shift seems reluctant, don't be too deterred as the turret on top of the 'box probably needs lubricating. For both enjoyment and reliability the six-speeder's the one to have, though.
Suspension, steering and brakes
It's featherweight status means the Lupo is light on its brakes and suspension. That said, on a test drive you should keep an ear out for any knocking – almost certainly the anti-roll bar bushes. Aftermarket coilover kits are common and shouldn't be cause for concern provided the car hasn't been drastically lowered.
Body, interior and electronics 
On inspecting the car, take a magnet (wrapped in cloth) to check the car is still wearing all the aforementioned aluminum panels. If it's been crashed, these items could have been replaced with steel equivalents (the original bonnet is no longer available; the other aluminium panels are expensive).
Rust can appear on the roof, so check the gutter rails. Also look out for bubbling at the lower edge of the front wings. The wheelarch liners should be removed, and the inner wing cleaned, to prevent trapped water from causing corrosion. Peak under the boot liner and into the battery tray looking for further signs of corrosion; make sure the third brake light, too. While you're at the hatch end, get down and examine the exhaust's condition – an original replacement costs around £600 from VW.
Up front, switch on the bi-xenon headlights: make sure they come on together and project similar levels of light – they're not cheap to replace. Also, ensure that the central locking is operational on all the locks, and that the electric windows both work.
Prices
Parts
Prices from driftbridge.co.uk/volkswagen. Tyre price from blackcircles.com. All prices include VAT but exclude fitting charges and are correct at the time of publishing.
| | |
| --- | --- |
| Tyres (each) | £62.94 (Toyo Proxes T1-R) |
| Front pads | £57.84 (set) |
| Front discs  | £129.52 (pair) |
| Damper  | £95.70 (single, front) |
| Clutch kit | £275.65 (including release bearing) |
| Exhaust catalyst | £675.19 |
| Spark plugs | £31.88 (set) |
Servicing
Prices from driftbridge.co.uk/volkswagen, including VAT. Servicing at 10,000 miles or annually, whichever is sooner.
| | |
| --- | --- |
| Minor service | £164 |
| Major service | £329 |
| Cambelt | £484 (including water pump) |