Noble M400: review, history and specs of an icon
The M12 was the car that saw Noble hit the big time, and the M400 was the fastest, most hardcore evolution of all. We reacquaint ourselves with the noughties road-racer
I have a few road test memories indelibly preserved in my mind. They can be played over and over like Tik-Tok clips but more immersive; I'm in the car and can feel what's going on. One is of the Mégane R26.R on the Bala to Ffestiniog road (oh, the poise!), another the Pagani Zonda heading up a twisting, wooded road in northern Germany (a supercar should not be this easy to powerslide!). Turns out there's one I didn't know was in there: the Noble M12 GTO on the A47 Hinkley bypass. 
It all comes flooding back. I'm delivering the M12 back to Noble in Barwell, Leicestershire, a couple of miles north of Hinkley, and this mini-movie is all about the sound and feel of the effortlessly gutsy, twin-turbo V6 behind. I'm in a high gear, savouring the rich, indulgent, smooth delivery – automotive triple-layer chocolate cake – relishing how the M12 growls and scoots forward on just a whiff of throttle.
> Ruf Rturbo: review, history and specs of an icon
On that gloriously hot day back in 2000 I'd done the shoot with Andy Morgan and recorded a full set of performance figures at Millbrook, yet when I think 'Noble M12' I'm on the Hinkley bypass. I think it's because I knew I had just a couple of miles left before I handed the M12 back and I wanted to savour them. 
With the M12, Noble had arrived. The figures we recorded – 0-60mph in 4.1sec and 0-100 in 10.2 – eclipsed even those of evo's reigning Car of the Year, the 996.1-generation Porsche 911 GT3. The M12 hadn't come out of nowhere, of course. The soft-top Noble M10 was essentially the same car under the skin, but the M12's coupe body was much more appealing, evoking the look of a Le Mans prototype, a feeling the fabulous V6 engine only reinforced. 
Further on in this issue you'll find an interview with Lee Noble, who created the M12 and sold shed-loads of them but then lost the whole darned company. When we meet up he explains how that happened, but not before berating me and evo for never revisiting the M12. 'You do TVRs, even Ginettas – and they only sold three of them! – but never the M12!' And he's right, because the last time I drove an M12 was way more than a decade ago. 
Partnership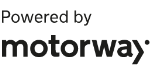 Need to sell your car?
Find your best offer from over 5,000+ dealers. It's that easy.
Noble sold almost 800 M12s in six years, yet I can't remember the last time I saw one in the wild, which is why the memory seemed to come out of nowhere. Our hunt for a car for this feature also suggested that M12s are still rare beasts. We were seeking an M12 GTO‑3R, our favourite, but couldn't find one that would allow us to get the shoot we wanted. So when we were offered an M400 with the flexibility we needed, we accepted gratefully. Its owner, Lee Bolding, is a proper enthusiast and on hearing we'd be popping in to see Lee Noble on our way to the North York Moors he gave me a marker pen so I could get Lee to sign his car, like Luca di Montezemelo signing a Ferrari. 
The M12 was glinting in the sun when I collected it and the moment I spotted it I had a massive grin on my face. It was like meeting a good friend I hadn't seen for years, a friend who hadn't aged a bit. It still looks distinctive, low and small compared to modern stuff, and for me the shape definitely works best in this deep silver/grey. 
As when it was new, the interior is less good. The exterior looks a cut above kit car quality but the interior doesn't, and not because of the repurposed Ford bits. The column stalks and heating and ventilation controls are fine. So are the main dials, set into neat cowls moulded into the dash top. Instead it's let down by the rather basic door-cards, the box sections that clutter the footwells, and the centre console, shaped like an artist's palette with a string of warning lights like blobs of paint. 
The driving position was imperfect in the early cars too, but that was remedied on the M400 partly through the use of Sparco buckets. It's a bit of an effort to get in and out past the side bolsters but reassuringly snug when you're in. And don't judge a driver who gets out wearing racing boots or some similar footwear; the footwell is very compact so anything else feels like you're wearing clown shoes. 
Twist the key, press the start button and the noise that erupts from the tailpipes is loaded with character. More loaded than I remember because this car has a non-standard, Roush exhaust. It's such a strong growl, such a heavy beat, the sort of sound you wouldn't be surprised to hear in a race paddock, and you'd probably wander over to see what was making it. 
The original M12's 2.5-litre Ford Duratec V6 sounded great and was a joy to use, though the escalation in power outputs in the last 20 years makes its 310bhp seem quite modest. Bear in mind, though, that the kerb weight of the first M12 was just 980kg and it's the power-to-weight ratio you feel and which never changes. At 1060kg, the M400 was a bit heavier, but that was more than offset by the bigger, 3-litre Duratec, from which the wizards at Chesterfield-based John Noble Engines (no relation) extracted 425bhp. 
The engine can claim some F1 input, too; Lee Noble asked a mate, Pete Thorpe, who worked at Cosworth, if he'd take a look at the Duratec's suitability for turbocharging. Thorpe concluded all that was required was bigger injectors, stronger and shorter steel con rods (to lower the compression ratio) and oil squirters for the undersides of the pistons, which on the M400 were forged. 
Bolding shows me how the alarm works, apologises that reverse is awkward to get 'but it is in there', and I'm off. Even on just a breath of throttle, the voice of the V6 swells behind me, rawer and sharper edged than I remember, but I don't mind one bit. Mooching around at low revs, it sounds like a race-prepped, air-cooled 911, its note heavy, distinct and swirling, and the first proper squeeze of the throttle is sensational. The M400 blasts forward, picking up speed with thrilling alacrity. The engine doesn't feel or sound turbocharged except perhaps when it hits the mid-range and the revs escalate ever faster and the shove amplifies. Wow, I've missed this. 
It's always a good sign when power-assisted steering doesn't feel assisted. There's a crisp, roll-free response to inputs, though the ride is firmer than I recall. The original M12 had no anti-roll bars but the M400 has one at the front, and also tighter damping. After a brief run up the A1, which reveals a lack of wind noise refinement, I foolishly trust my phone nav to direct me to Lee Noble's workshop, and end up pootling along in traffic for almost the length of Lincolnshire. And yet, with the V6 for company, not once am I tempted to reach for the radio marooned on the far side of the dash. 
I notice that the M400 in Lee's workshop has no rear wing, and looks good. 'Now, there's a story about that,' he explains. 'I was persuaded that the M12 had to have a rear wing. The compromise was that the wing was offered as a no-cost option. Well, in the first year only one customer ordered it without the wing. And three months later he came back and asked if it could be retro-fitted.' Lee then reveals that it does nothing. 'I've driven at all speeds without it and it makes absolutely no difference.' 
He's done a lot of track miles in his M400, and it's great for that, but he agrees that, for the road, the more supple GTO‑3R is the best compromise. It feels like a good time to get the truth on a few rumours. For example, when Noble was developing the M12, Lotus was working on the M250, which would have been a rival. Did Noble really nick the M250's windscreen for the M12? 'Yep,' says Lee. 'I went to Lotus and said: "I need a windscreen for me prototype. That looks nice, can I have one?" They said yes, so we just took it and copied it.' 
There was also a rumour that after leaving Noble he did the set-up of the TVR Sagaris. 'No,' says Lee, explaining he went up to Blackpool thinking Peter Wheeler was expecting him, found he clearly wasn't, had a coffee, bought a stick of rock for the kids and came home. 
He spots that Lee Bolding's car has had its number plate removed from the mesh and replaced with a stick-on one above the diffuser. 'Why do people do that?' he asks, before answering his own question. 'They think it allows more air through the intercooler but it makes no difference. I know it doesn't; we had sensors all over the back of the car.' Then, grumbling and slightly bemused by the request, he leans in and scribbles his signature on the centre console. 
It's dusk as I head off, cutting across country to pick up the main road, and I'm suddenly caught out by a particularly wicked bump that seems to launch the car. Mid-event I'm wondering how I'm going to explain this to the car's owner, but amazingly the M400 lands with not even the lightest of scuffs from below. 
Reaching bigger roads, for the first time the tarmac unfurls before me, empty and inviting as the sun sets, and the M400 swallows it up it with an effortless, insatiable appetite. In his workshop, Lee Noble had leaned against the back of his M12, a car he designed and set up, and said 'the best part of this car is the engine'. So far, I've revelled in its character and flexible urge but now, asking it to deliver, it blows me away. 
There is no lag. It simply does not feel turbocharged; you press the throttle and it responds, instantly and proportionately. And when you keep it pinned beyond the stupendous mid-range there's a whole other, unexpected blossoming of its delivery higher up. At around 6000rpm, when you expect the urge to be tailing off, this M400 gets properly, brutally savage, like a naturally aspirated race engine coming on cam. It's stunning and slightly terrifying. 
Day two starts on the North York Moors, bright and early. Even from cold, the effortlessness of the delivery, the abundance of torque and lack of mass give the Noble an effortless gait in this grand landscape. It has the feel of a day that will only get better. 
As the sun climbs, the freshly jet-washed M400 glistens like a jewel in the crystal light. Its ride still feels a touch tough on these flowing but mottled roads, and the brakes lack that instant, reassuring, top-of-the-pedal bite, but the way the Noble fills its lungs and devours great chunks of this road is utterly absorbing. 
The M400 finds an amazing amount of grip. Back in the day it was on P Zero Corsas and, although this car is on less overtly sporty Michelin Pilot Sport 4 Ss, the grip is outstanding. The Quaife torque-biasing differential plays its part; despite all that torque and the low ambient temperatures (trust us, it only looks warm) the rear is resolutely hooked up. Only a big hoof out of junctions unsticks the rears, and then only briefly. 
The upshot is that the Noble snicks through a sequence of corners so cleanly and efficiently that you can keep ramping up the commitment until you've exhausted your bravery. At the limit, dependent on how you've approached the corner, there might be a trace of push at the front or a smudge of oversteer at the rear at the exit, but it doesn't feel as though there's any benefit – or any extra fun – to be had from winding up the beefy V6 even earlier and trying to provoke more rear slip. The car is at its most rewarding, its most satisfying, when it's driven neat and fast, which makes it quite Lotus-like. 
It's a real buzz. The gearbox needs careful handling, though. As its owner explained, reverse is hard to find, and so are fifth and six at the other end of the throw. 'The gearbox is the reason we stopped making the M12,' Lee Noble had explained the day before, 'because it wasn't designed to handle this sort of power and torque.' Rather like Ferrari when they turned the 308 into the 288 GTO, from M12 to M15 the engine went from transverse to longitudinal and that required a new transmission. Coincidentally, Lee had driven a Ferrari Enzo and, having been impressed by its gearbox, through a contact got in touch with its maker, Graziano. To his surprise, he found the Italians receptive, and a relationship was struck up. The automated manual became a regular manual with Enzo gearing and, eventually, a bespoke transmission for the M15, on the understanding that, after an initial batch of 25, a steady flow of orders would be forthcoming. 
Sadly the M15 never happened. There was an ever feistier, 450bhp V6 lined up for it as well, and I can tell you how well that goes. In fact, I already have, because a batch of ten were made by Roush and got sold off when the project was canned, and one of them found its way into Lee Bolding's car.
Noble M400 specs
| | |
| --- | --- |
| Engine | V6, 2968cc, twin-turbo |
| Power | 450bhp @ 6500rpm (see text) |
| Torque | c400lb ft @ 5000rpm |
| Weight | 1060kg |
| Power-to-weight | 431bhp/ton |
| 0-60mph | c3.3sec |
| Top speed | c185mph |
| Price new | £55,995 (£92,000 in today's money) |
This story was first featured in evo issue 297.