Used Mazda MX-5 (Mk4, ND, 2015 to date) review and buyer's guide 
Big on fun, low on cost – the Mazda MX-5 still has a depth and breadth of talents
Mazda's MX-5 has sold well over a million examples since it first came to market in 1989 and the fourth generation continues the tradition of bringing sports car fun to the masses. It sticks to its tried and tested two-seat, front-engined, rear-drive layout that's been such a recipe for success, and while the 1.5 might be a little short on power the post-2018 2-litre is an excellent unit offering engaging performance with a superb manual gearbox. The chassis set-up is quite soft, though, and the MX-5 does roll a lot in corners, but as an affordable, relatively practical two-seater that won't break the bank it has few, if any, peers.
History
Since the first generation of MX-5 was launched back in 1989 it's been a huge success for Mazda, proving there's still plenty of life in the roadster market if you get the design right. Where other manufacturers either made their offerings too focused and extreme to have general appeal or too soft to gain the approval of more sporting drivers, Mazda produced a machine that seems to have an almost universal appeal.
The Mk4, or ND, was launched in 2015 and followed the same path as its predecessors – front engine, rear drive, light weight and engines that, while not being desperately sparkling, endowed the roadster with enough performance to bring the best out of the chassis. Powered by a choice of 1.5- or 2-litre Skyactiv naturally aspirated four-cylinder engines the MX-5 was initially available in five different trim levels – SE, SE-L, SE-L Nav, Sport and Sport Nav – with only the 1.5-litre being available in the entry-level SE spec. Prices started at £18,495 for the 1.5 SE and rose to £23,295 for the 2.0i Sport Nav.
> Mystery Mazda sports car teased – is this a new MX-5 or RX-7?
All models featured LED headlights, alloy wheels and a leather steering wheel, while SE-L added climate control, DAB, Bluetooth and cruise control along with a seven-inch touchscreen. Opt for the SE-L with the 2-litre engine and there was also a front strut tower bar and a limited-slip differential, while Sport 2.0i examples had Bilstein dampers, too. All Sport models also featured rain-sensing wipers, rear parking sensors, keyless entry, heated leather seats and a Bose sound system.
Partnership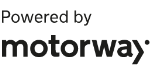 Need to sell your car?
Find your best offer from over 5,000+ dealers. It's that easy.
There have been a huge number of special editions, many in limited numbers, which are generally quite desirable as used models. Late 2015 saw the debut of the Sport Recaro (600 cars) with the 2-litre engine, two special colours, Sports aero kit and Recaro seats, while in 2016 an Icon model arrived. The Icon was also limited to 600 examples and used the 1.5-litre engine and was based on the SE-L Nav in three special colours and with some additional equipment thrown in.
Early 2017 saw the arrival of the Arctic (400 cars), again based on the 1.5 SE-L Nav and finished in icy blue paint, while the Z-Sport limited edition (just 300 cars) made its debut in 2018 and featured grey metallic paint with a red hood, BBS alloys and sand leather seats. In 2019 there was a 30th Anniversary edition, while an R-Sport model that was limited to just 150 examples and based on the 1.5 arrived in 2020. Just 100 100th Anniversary models also arrived in 2020, while a Sport Venture 1.5-litre MX-5 debuted in 2021 with just 160 cars available.
While the soft-top was, and still is, a huge success, Mazda broadened the MX-5's appeal in 2016 with the arrival of the RF, short for Retractable Fastback, which featured a folding hard-top to give the MX-5 a more year-round appeal. It was heavier than the soft-top, which blunted performance a little, and could also be ordered with an automatic gearbox.
The major update for the MX-5 came in 2018 with revisions to both the 1.5- and 2-litre engines, and while the smaller unit only received marginal gains the 2-litre saw power rise from 158 to 181bhp, while internal changes to the four-cylinder gave it a far more free-revving nature that had previously been missing from the larger of the two engines. Interior changes included a revised steering wheel set-up with telescopic adjustment, while higher-end models gained a host of additional safety equipment.
Prices, specs and rivals
The MX-5 has never been hugely expensive, with prices at launch starting at £18,495 and rising to £23,295 for the higher-end 2-litre models, and seven years later the range-topping model is less than £32k before options.
As the roadster market contracts so the number of direct rivals for the MX-5 has also shrunk, with both BMW's Z4 and Audi's TT being positioned further upmarket than Mazda's offering. The most obvious competitors were the somewhat short-lived Fiat and Abarth 124 models, which were, of course, very much closely related to the MX-5. They might have had Italian styling and 1.4-litre turbocharged engines, but the interiors and underpinnings were virtually identical to the MX-5's.
They do drive a little differently, though, with the Mazda utilising naturally aspirated engines which are at their best when being revved, while the Italians are more about mid-range shove from the forced induction engines. The Mazda is a little more sporting as a result, with the Fiat a more relaxed car to drive. Both are fun to drive but the Fiat's interior is a little bit more upmarket than the Mazda's thanks to superior materials, even if the infotainment and switchgear is the same.
If you can do without wind-in-the-hair motoring then Toyota's GT86 is an excellent alternative to the MX-5 at a very similar price point and offering rear-wheel-drive thrills and an even more entertaining chassis.
Engine, gearbox and technical highlights
There are two engines to choose from in the MX-5, both are longitudinally mounted four-cylinder Mazda Skyactiv units, and come in either 1.5- or 2-litre capacities, and are subtly different in their pre- and post-2018 guises. At launch the 1.5 developed 129bhp and 111lb ft of torque, with the 2-litre upping those figures to 158bhp and 147lb ft.
The larger of the two engines does endow the MX-5 with decent performance, but it's not a particularly inspiring engine and isn't all that keen to rev enthusiastically, and as a consequence many drivers preferred the 1.5 as it was smooth and eager, even if it was a little short on torque. However, in 2018 there were changes made to both engines, which made the 2-litre in particular a far better unit. The 1.5 was mainly updated to improve emissions and economy, but with the 2-litre there were revisions to the pistons, con rods, camshafts, exhaust valves and injectors, and a new intake set-up which saw power swell to 181bhp. The headline torque figure was only up by 4lb ft but Mazda said it was improved across the entire rev range. Most importantly, the 2-litre now revved with real enthusiasm and was happy to chase all the way to its new 7500rpm red line.
The standard transmission in both the soft-top and RF is a six-speed manual and it's a joy to use, snicking sweetly between ratios with a short, direct feel to it. The RF can also be ordered with a six-speed auto with shift paddles but the roadster remains as a manual only.
Performance and 0-60 time
Given it only has around 130bhp to play with it shouldn't come as much of a surprise that the 1.5-litre MX-5 isn't hugely quick, with 0-62mph taking 8.3sec. The key to extracting the best from the 1.5 is to keep the revvy four-cylinder in its sweet spot towards the top of the rev range, and thanks to the excellent manual 'box that's no chore. The lack of torque can be a little frustrating when you'd like to make swift progress but don't fancy constantly stirring the gearbox.
The pre-facelift 2-litre posted a 7.3sec 0-62mph time but in the later cars with 181bhp this drops to a more respectable 6.5sec, and sounds pretty good while getting there, too, thanks to its naturally aspirated twin cam. The RF models carry a little bit more weight than the soft-top – around 40kg depending on spec – and this does have an effect on performance, with the 1.5 taking 8.7sec to hit 62mph and the 2-litre 6.8sec. Spec the six-speed auto and those times increase by a second.
Ride and handling 
It's important to remember that Mazda was bringing sports car fun to the masses with the MX-5 and as a result it's perhaps not quite as focused as some drivers might imagine. Recognise its limitations, though, and it can still be engaging.
For a sports car the MX-5 does roll quite a lot, which can give the impression that it's too wallowy to be a serious driver's car, but after that initial disconcerting feeling it becomes apparent that if you're smooth with your inputs and let the car flow down a road then it's pretty good fun. The structure's not that stiff, though, and you will experience quite a bit of scuttle shake, the suspension unable to isolate the car's structure from the vagaries of a British back road.
Try too hard and things can get a little untidy, with the initial roll causing the MX-5 to pitch uncomfortably when entering corners, and if you do try to balance the car on the throttle and make the best use of its rear-wheel-drive balance it can be tricky to keep it neat and tidy. While the 1.5 has less power it also lacks the 2-litre's limited-slip differential, which can lead to the unloaded inside rear wheel losing traction.
The RF does feel slightly stiffer than the soft-top but it still exhibits very similar driving dynamics. However, it does a good job of hiding its extra weight.
MPG and running costs 
For a sports car the MX-5 has low running costs, with the potential for excellent fuel economy, low VED and reasonable insurance costs too. The 1.5 is the economy champion thanks to its efficient engine and low kerb weight and its official combined economy figure is 47.1mpg. Impressively it can get pretty close to this figure in mixed driving, although if trying to extract the maximum performance you end up using all the revs and will see its economy dented.
The 2-litre offers more power and adds a bit of weight so can only record a 40.9mpg figure, but again it'll get pretty close to that in mixed driving. As far as VED is concerned all cars will cost £165 a year bar pre-facelift 2-litre models that were registered before April 2017 and will cost £220. MX-5s sit in insurance groups 27 to 33 so shouldn't be too expensive to insure.
Interior and tech
For the majority of drivers the MX-5's cockpit is a great place, with well sited and easy-to-use controls and switchgear, and while it might lack a little of the pizzazz that makes more modern Mazda interiors fun places to be, it's still a great driving environment. However, taller drivers will struggle to get comfortable and those with a fuller figure might also find it a bit tight – the MX-5's cabin is short and narrow and not suitable for larger drivers. The seats don't drop quite low enough, either, and could do with a little more in the way of lateral support. Changes to the steering column in 2018 did improve comfort behind the wheel, but if you're tall you should definitely try one for size.
The MX-5 is quite an old design now and doesn't benefit from the latest in infotainment systems, but the set-up in the later cars isn't too bad, even if it does now lag behind some other modern systems. The latest cars come with a seven-inch touchscreen, along with Apple CarPlay and Android Auto, but older models were a little more basic.
Design
MX-5 fans will all have an opinion on which is the best-looking model, but the fourth-generation ND roadster certainly makes a pretty good case for itself. Like all MX-5s it has excellent proportions, and there's some lovely detailing such as the slim LED headlights – it might be a relatively cheap car but punches above its weight when it comes to its overall design.
Perhaps there are a couple of slightly awkward angles and it does sit a little high, especially when running on the smallest wheels, but for the most part it's a very pretty car. The RF is a little less convincing as those flying buttresses look a bit out of proportion, but it's still distinctive and unique in its class. 
Buyer's guide
Prices
There are plenty of used examples to choose from – this is one of the world's most popular sports cars, after all. The 1.5 was the cheaper of the two cars when new and it sold in slightly greater numbers than the 2.0, and that's reflected in the second-hand market, with the 1.5 being more plentiful. Don't worry if you've set your sights on a 2-litre model, though – there are still lots to choose from. The special-edition models tend to hold their value better than the regular ones, especially those based on the 2-litre.
Range, specifications and options
Both the MX-5 roadster and the RF are available with either the 1.5- or 2-litre engines, and all models come paired with a six-speed manual transmission; a six-speed paddleshift auto is also available on the RF. The 1.5-litre engine was the sweeter of the two prior to an update in 2018 which saw significant revisions to the 2-litre unit, and it's these later 2.0i cars that perhaps offer the best both in terms of performance and driveability.
There are quite a number of trim levels to choose from – SE (1.5 only), SE-L, SE-L Nav, Sport and Sport Nav. The entry-level SE has cloth trim and basic infotainment, while SE-L adds climate control, DAB and a colour touchscreen. The addition of Nav to the model name signifies the inclusion of a navigation system, while Sport models feature a limited-slip differential and Bilstein dampers. If you like the idea of some modern safety-related equipment then a post-September 2018 model is the one to go for. Three new trim levels were added at this time – GT Sport Nav, Sport Tech and GT Sport Tech. Most of the higher-end models have lane departure warning, smart city brake and various other driver aids.
Problems and checks
Mazda has a pretty good reputation for reliability and this applies to the MX-5, with no significant problems to report with regard to engines and transmissions. The MX-5 is a lightweight compared to most modern cars so tends to be fairly gentle on its tyres, brakes and suspension, but with the oldest examples we're getting to the point where age-related deterioration might be an issue. Shock absorbers can start to weep, suspension bushes can perish and brakes can rust, while calipers can stick, especially on lower-mileage cars that don't receive much use.
Check the hood carefully as there is a known problem, particularly with 2015 and 2016 cars, where the inner lining can become detached – this looks unsightly and can obscure the view through the rear window. There was a service information bulletin from Mazda for the official fix for the problem.
Recalls 
There have been a couple of recalls on this generation of MX-5 – an undershield metal bracket may come adrift, automatic models may experience a fault with unexpected downshifts, a fuel pump impeller can deform and there's a potential fault with the vehicle's charging system as well. These refer to cars built between 2015 and 2018, but those built from 2019 onwards are free of any safety-related recalls.