Hardcore Ferrari V8 specials go head-to-head
Ferrari has built a rich line of thrilling road racers with its 'special series' V8s. From Competizione to Pista, we drive them all
Challenge Stradale, Speciale, Pista… the evocative names of some of Ferrari's 'special series' V8s. They're all built to the same simple yet compelling formula: take an already exciting production car, strip out unnecessary kit, shave off a chunk of weight, ginger up the power, sharpen the handling and, bingo!, you've got yourself a more driver-orientated, more visceral mid-engined Ferrari.
There's one special series car that gets much less coverage than the rest though, and what's even stranger is that it's the original, the blueprint, and the rarest too. It's the 348 GT Competizione. Some will see that it's based on the 348 and think they understand why it's the least known of this thrilling series… and they'd be wrong. As I was.
Ferrari 348 GT Competizione
The standard 348 is not the most coveted of Ferrari's V8 berlinettas. In a line-up for schoolyard football it would be the last to be picked. In short, it would be lucky to make a list of Maranello's top 50 road cars. It has its fans though, many of whom hold it up as one of the last analogue Ferraris; no power steering, no traction control, fixed dampers… It's a Fioravanti design too, from the pen that brought us the 308, Testarossa and F40, and it has aged rather well, hasn't it?
Set against that, not long after its 1989 launch I drove a 348 tb and it didn't handle as well as the 328 GTB we also had along. In fact, my colleague stuffed it into the verge doing the cornering shots. Someone else unimpressed was one Luca di Montezemolo, joining Ferrari as president in late '91. Years later he (in)famously described the 348 as one of the worst Ferraris ever made. No surprise it got fixed, then, especially as Honda had just launched the NSX and re-set expectations of how driveable a junior supercar could be.
The 348 Spider came along in summer '93 and handled as superbly as the 348 always should have, as did the tb-replacing GTB and targa-roofed GTS that followed a few months later. Trouble was, in May '94, the brilliant F355 arrived and suddenly Ferrari wasn't just back in the game, it was the game. And that's how a very special 348 came to be overlooked.
Partnership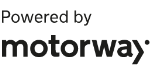 Need to sell your car?
Find your best offer from over 5,000+ dealers. It's that easy.
The 348 GT Competizione had also been launched back in 1993 and just 50 were built, eight in right-hand drive. At £84,875 it cost £1844 more than the much more potent and handsome F355. Yet Paul Hogarth's immaculate 348 GTC looks fantastic. It has a much better stance than the stock 348 and that's all down to its bigger, deep-dish alloys filling the arches so much better than the original flat-faced five-spokes.
Otherwise, externally it's no different, but only so far as you can see. Weight was saved wherever possible, so the front and rear bumper aprons are fashioned from carbon-Kevlar, the bulkheads too, and so are the door skins, as you can feel when you swing open the driver's door.
Inside is a pair of F40 carbon-Kevlar buckets trimmed in red, fire-retardant cloth. Ferrari claimed a dry weight of 1180kg, around 200kg lighter than the standard car. That may have been true of the bare racing version, but this car has most of the trim of the standard 348 GTB. Seats apart, the most obvious difference is the numbered plaque in the centre of the steering wheel, inscribed here with '38/50'.
There's a free-flowing exhaust but no other engine changes are claimed – power is quoted at the same 316bhp as the GTB – and initially the GTC feels and sounds pretty standard, the 3.4-litre V8 spinning with that familiar, smooth, flat-plane-crank yowl. The ride is surprisingly supple, only sharp reports over catseyes and ridges betraying the fact that the suspension has race car-style uniball joints rather than flexible bushes.
For those of us lucky enough to have got lazy with modern Ferraris and their slick dual-clutch gearboxes and power steering, the GTC comes as an increasingly pleasant surprise. The F355, probably prompted by the NSX, gave us a gearbox in which you could select all gears from cold, but the GTC is old school and initially the lever can't be persuaded between the tines for second. Meanwhile, the steering demands muscle at low speed.
By the time we're free of the drizzly suburbs and heading across glorious, sunlit, Welsh landscape, all that is forgotten. The GTC is utterly absorbing, the gearshift as slick as you can make it – and it is reliant on you finessing it, and that is a good thing – while the engine is engaging and eager (helped by a lower final drive) and feels feistier than standard. Best of all, the dynamics are exceptional.
At speed the steering is a little woolly about the straight ahead, but at all other times it's precise, nicely weighted and full of feedback. And one of the things it tells you is that this chassis is beautifully sorted. There's no slack in its responses; you turn, the nose tucks for the apex and the back end is right there, not free of inertia but that inertia is controlled, contained… and exploitable. There's one lovely sequence where the road pops over a crest and dives left, then right. It's a challenge for any car, but the GTC tacks through it like a Scalextric car, grip strong, rear mass in check, damping sublime. It's a defining moment.
Ferrari 360 Challenge Stradale
Another reason the GT Competizione is often overlooked is because Ferrari didn't build a special series F355, so there's a ten-year gap to the 360 Challenge Stradale, a car that embodies an enormous leap in engineering.
After the F355, Ferrari was very much on the front foot and the 360 Modena, launched in 1999, was a huge departure for the company, its body shaped as much by the wind tunnel as the designer's pen, that body and the chassis fashioned from aluminium, a first for the company. This was a new kind of V8 berlinetta – wider, longer and with a 3.6-litre, 32-valve evolution of the F355's 40-valve 3.5, with a tidy output of 394bhp.
Ferrari took its time getting around to making the special series version. The Challenge Stradale arrived four years into 360 production, by which time there were race versions competing successfully in GT classes around the world. At a glance, the Challenge Stradale looked as if it had been put together using their parts, but while it had a similar low-slung stance and gorgeous-looking multi-spoke alloys, it was in fact totally bespoke.
From optional sliding-slot Lexan side windows to harness belts and an extinguisher, the Challenge Stradale could be as racer-like as you wanted, though also on the lengthy options list were leather trimmed, carbon-backed bucket seats in small, medium or large.
I remember how good our launch car looked in silver with the optional tri-colour stripe (£3100). The £32k premium over the stock 360 got you carbon brakes and the F1 automated manual (both pricey 360 Modena options) and that exquisitely executed, race-inspired interior. Oh, and an uplift from 394 to 420bhp, heralded by one of the loudest road car exhausts… from the inside.
About a quarter of the 1288 customers shelled out on the stripe, and although I loved it as an identifier at the time, I think John Hanlon's plain red CS looks fantastic; there's absolutely no chance of mistaking it for a vanilla Modena. Push the big red starter button (after you've stuck the key in the column and turned it – it'll be a couple of generations before we're keyless) and the V8 catches and idles busily at your back, bassier than the 348 and busier-sounding too, sending a fizz through the floorpan.
We're so used to the instant, smooth responses of dual-clutch 'boxes that the CS's single-plate manual feels slow and a little clumsy, demanding a bit of consideration from the driver to knock the edges off. Even so, soon after settling into the embrace of its bucket seat, the CS feels special.
It's everything you expect and want a race-inspired road car to be: dynamically a little edgy, picking up and running with cambers, scuffing its nose into modest compressions, its engine loud and relatively uninterested at low revs but getting stronger and more urgent as the revs rise. The element out of step with this rising tension is the steering, which has a relaxed, slow-ratio feel. It's no hindrance to enjoying the CS, or getting the most out of it – you just find that after a few miles you've factored it in, leaving you to revel in the dynamics.
Into, through and out of a set of quick corners the Stradale feels like a racer, gripping strongly and cornering flat, four-square, a sense of lightness in the direction changes, and all the while a stream of detailed feedback through the rim of the large steering wheel and the driver's seat. It feels so poised yet lacking in inertia that you know that beyond that malleable edge of grip, it will still be calm and controlled. Distractions include the nose scuffing frequently – which I don't recall from the launch – and the sound of that V8 that fills the cockpit to bursting, like a buzz saw running through a tin garage. The gearbox needs some help on the upshifts and an appreciation that it's not an auto or DCT when you're manoeuvring, but in a way that's part of the challenge.
Ferrari 430 Scuderia
After the Stradale the performance of the 430 Scuderia is almost shocking. The F430 introduced the brand new, bigger-capacity F136 V8, which gave a whopping 483bhp straight out of the box, and 503bhp in 2007's Scuderia. As expected, the uplift to special series included a 99kg weight saving, so even though the overall weight had crept up versus the Challenge Stradale's, the power-to-weight ratio was significantly boosted, rising from 333 to 378bhp per ton.
But there was much more. The F430 introduced the now ubiquitous manettino so that its various technical features could be coalesced into coherent drive modes, from safe and secure (Ice) right through to 'you have full control' (stability and traction control off). Ferrari deemed this necessary to get the best from the new E-Diff, adaptive damping and the best-yet iteration of the 'F1' transmission.
Designer Frank Stephenson helped rework the pebble-smooth Modena to give it a sharper look with bigger intakes, hungrier side scoops and a busier rear with a more obvious venturi. The cockpit was a rather busy mix of Alcantara, gloss-finish carbon and miniature checker plate, plus an unusual webbed fabric for the centres of the comfortable and brilliantly supportive carbon-shelled seats. All the better for keeping you in place while you exploit the handling…
There's a lot of chassis tech at work in the Scuderia, but that doesn't make it feel in any way contrived or unnatural, and if you work up the confidence to turn everything off, you discover why: the Scuderia handles with real panache anyhow, it's a natural. The systems are there for poor conditions, or if you don't want to test your skills or if you just want a bit of help to make the most of its abilities. Luminaries involved in its development included Michael Schumacher, who pushed for the 'Bumpy Road' damper button, and Marc Gené who claimed that the systems would allow a merely competent driver to get within a second of his lap time (1min 25sec at Fiorano, same as the Enzo…).
While it has a wonderful poise and balance and a sensationally high level of grip on warm, dry roads – just like the Stradale – it does feel different. Its steering rack is faster, the performance of its V8 is substantially stronger, and more nuanced too, the volume of its howl proportional to how hard you're asking it to work. Same goes for F1-SuperFast2, the final and finest evolution of the automated manual, which matches shift speed to throttle demand.
In short, the Scuderia is very able and very fast – even by today's standards – but best of all it's dynamically transparent and places all its ability in your hands; it's just as good as you are. 
Ferrari 458 Speciale
The step up is staggering. You never forget your first drive of the 458 Speciale. Never forget the first time you kept it pinned to 9000rpm. The noise and energy are both astonishing, a double whammy that befuddles your senses, both thrills and frightens at the same time. It leaves you breathless and dizzy, wondering how it can be legal.
The rate at which the power of Ferrari's mid-engined V8s (and by dint that of the special series models) has escalated is quite astonishing, doubling in just two decades, from 296bhp in the 348 to 597bhp in the 458 Speciale. And all this with an increase in cubic capacity of little more than a litre. There's even more to come, of course, but the Speciale represents the naturally aspirated V8's awesome pinnacle.
The new 458 got a dual-clutch transmission, meaning that there was no pause in its flat-out acceleration up through the gears, and built on the electronic sophistication of the F430, with faster-acting magnetorheological dampers, and integrated E-Diff and traction control for finer response. The Speciale also debuted a new system called Side Slip Angle Control, designed to help drivers achieve balanced power.
In common with those of its predecessors, the dynamics of the Speciale are exceptionally communicative and malleable. It takes a couple of goes to realise this because first you have to acclimatise to the ferocity and vocal fury of the performance, and also get used to the startling responsiveness of the fast-rack steering. But once you have you can appreciate that the chassis beneath you is absolutely on your side and that the performance, epic as it is, is yours to command.
I appreciated all of this much more when I drove the Speciale in the wet. In the dry you rarely feel that you're pushing the grippy Michelin Cup 2s, but in the wet, boy… The Speciale shouldn't really work on streaming asphalt, but it does, partly because those Cup 2s find a surprising amount of grip and also because that extraordinary V8 delivers its torque and power with a throttle precision that only a naturally aspirated engine can. The chassis is intrinsically well sorted too, of course.
On a glistening road you can take liberties with the Speciale that terrify your passengers because they aren't getting the stream of feedback through the steering wheel and are oblivious to the feel of the grip ebbing and flowing as you work a throttle that's as accurate as a Vernier caliper. All they hear is a manic engine and all they can think about is scantily treaded Michelins.
When the sun comes out and the road dries, you are in a very good place to exploit as much of the Speciale's performance as often as you want, secure in the knowledge that even when the engine is yowling to 9000rpm you know what's going on and can modulate or let it all arrive at the rear tyres and manage the consequences on your own or with electronic assistance. The big takeaway, of course, is that a mid-engined, 597bhp V8 Ferrari on sticky tyres will dance to your tune, precisely. Road car thrills don't come much more intense.
Ferrari 488 Pista
And then there's the 488 Pista. The 488 precipitated a major shift in engine policy with the V8 adopting turbochargers, which continued the climb in horsepower, endowing the Pista with 710bhp, a number that gets you into the big-hitting supercar club. Other performance car makers were getting pretty good at mitigating the issue of throttle response and, as you'd hope, Ferrari proved as adept at this as any other, but even so, the Pista wasn't an instant hit.
In most respects the 488 follows the same recipe as previous special series cars, stripping weight, using swathes of carbon wherever possible, and Ferrari had applied the accumulated knowledge of how to make a mid-engined V8 approachable and exploitable. It even added Ferrari Dynamic Enhancer, a further refinement to SSC that smooths the edges of your slide with very fine brake interventions.
Reservations were that the electric power steering lacked feedback, that the engine, for all its power, lacked a strong voice and character, and that the Pista was less intuitive than earlier special series cars. That was partly due to its engine – not that it was so powerful, but that it had so much torque. The Speciale delivered a peak of almost 400lb ft at 6000rpm, while the Pista has 568lb ft at 3000rpm.
That's a much greater challenge for the rear tyres much more of the time, and on a bumpy, wet road even the most skilled among us would shy away from asking the turbos to blow too hard. To be honest, even in the dry you have to be quite deliberate and alert to the potential, because each time you squeeze the throttle there's not much lag but you're probably going to get a lot of torque, and it might be a bit more than the rear tyres can handle. It starts to become a different challenge, one of managing the torque and thus managing slip, rather than one of using revs and exploring and finding the grip and balance.
So here's the thing: you come to love it. I'm not sure that's a great sales pitch, but it's true; the third time you drive it, you get it. I think it's mostly knowing the character of the engine, being able to predict when it will be too much for the grip, deciding that it will be as fast and certainly more enjoyable if you go easy on the rear tyres. It's about deciding to put the load on the chassis, not just the rear tyres, because, at heart, the Pista is as forgiving and capable as any of the other cars here. It's an epiphany. I still have reservations around grip versus torque in wet or chilly conditions, but when you know it, the Pista works, challenges you to exploit it, rewards you, and becomes an object of desire.
It sounds obvious, but all of these special series Ferraris should be fantastically desirable. When your base metal is so good, transforming it into a most driver-focused road car should produce cars of rare and precious ability, and all of Ferrari's special series cars are that.
They are complete, period-perfect encapsulations of the state of the art at Ferrari. I love the 348 GT Competizione. It's such a pure driver's car, so capable and tactile, and a reminder, with its manual 'box, that richness and reward in driving have little to do with speed. The 360 Challenge Stradale is probably the epitome of special series. It's so complete, so uncompromised and so much more like a racer than any other, and such a complete transformation.
In contrast, the 430 Scuderia is as extensively reworked but less racy, less noisy. More useable, which sounds like a bad thing, but the Scuderia boasts the absolute best version of the F1 gearbox and has a thrilling 503bhp that gives spectacular performance, even by today's standards. It's probably all you'll ever need and great value right now, too. And then there's the Speciale, a car that absolutely lives up to its name. Five years on, our 2014 Car of the Year feels as incredibly exciting and satisfying as it ever did, and ever more thrilling for being the naturally aspirated peak of this exceptional line of cars – cars you'd never tire of driving.
> Ferrari LaFerrari prototype goes up for auction
Specs
| | | | | | |
| --- | --- | --- | --- | --- | --- |
|   | Ferrari 488 Pista | Ferrari 430 Scuderia | Ferrari 360 Challenge Stradale | Ferrari 458 Speciale | Ferrari 348 GT Competizione |
| Engine | V8, 3902cc, twin-turbo | V8, 4308cc | V8, 3586cc | V8, 4497cc | V8, 3404cc |
| Power | 710bhp @ 8000rpm | 503bhp @ 8500rpm | 420bhp @ 8500rpm | 597bhp @ 9000rpm | 316bhp @ 7200rpm |
| Torque | 568lb ft @ 3000rpm | 347lb ft @ 5250rpm | 275lb ft @ 4750rpm | 398lb ft @ 6000rpm | 239lb ft @ 5000rpm |
| Weight | 1385kg | 1350kg | 1280kg | 1395kg | 1180kg |
| Power-to-weight | 521bhp/ton | 378bhp/ton | 333bhp/ton | 435bhp/ton | 276bhp/ton |
| 0-62mph | 2.9sec | 3.6sec | 4.1sec | 3.0sec  | 5.0sec (est) |
| Top speed | 211mph+ | 198mph | 186mph | 202mph+ | 175mph (est) |
| On sale | 2018-present  | 2007-2010 | 2003-2004 | 2013-2015 | 1993 |
| Basic price | £253,715 | £172,605 | £133,025 | £208,000 | £84,875 |
Thanks to Paul Hogarth, John Hanlon, Ian Humphris (430 Scuderia) and Mike Woods (Speciale), and to Russell Smith at Bob Houghton Ltd
This story was first featured in issue 274. Browse back issues at the evo shop.