Trackday season is… err, behind us, actually, but what better way to prepare for next year than by buying yourself a new trackday toy now and spending the long, dark winter preparing it?
Not all of us have the budget for a dedicated track car though nor the well-stocked, dehumidified garage in which to store it, so affordability and solidity are both desirable qualities in our search, while parts supply and ubiquity are also important, ensuring that turning your road car into something that will be fun, reliable and safe on track is as easy as possible.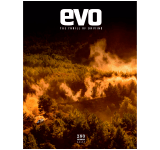 Subscribe to evo magazine
Subscribe today to have every issue of evo delivered straight to you. You'll SAVE 39% on the shop price, and get evo for its original cover price for a whole year!
> Book your next evo track day here
Our list of the best cheap trackday cars comprises open-topped sports cars, hot hatchbacks and powerful coupes, plus a rally-bred saloon - something, potentially, for everyone. But if you've got any more suggestions, be sure to add them in the comments section below.
Best cheap trackday cars 2018
Ford Fiesta ST (Mk6)
Prices from £1k
The ST version of the sixth-generation Ford Fiesta has always played second-fiddle to the Renault Sport Clio, but as a way of getting strong performance and a good chassis in a budget-friendly trackday package it's pretty close on appeal. Prices start at little over a grand - not bad at all for a car with a 148bhp Duratec under the bonnet and handsome styling.
That Duratec is at least part of the reason this car is here, as they're highly tunable, but the ST has good grip and a nimble chassis, characteristics that should be easy to build upon should you embark on a trackday-orientated build. They're generally pretty reliable too, as well as being a sensible road car with decent economy when you're not playing around on track.
> Click here for our Ford Fiesta (Mk6) review
Mazda MX-5 (NA/NB/NC)
Prices from £1k
You can't compile a list of cheap trackday cars without the Mazda MX-5. No, they're not particularly quick in a straight line, but they do have great balance in the corners and they're light enough not to shred through a set of tyres and steam through pads and discs every time you take them out on track. In fact, their reliability gives you the confidence to drive flat out trackday after trackday and they'll rarely suffer any ill effects.
Mk1s have always been popular but we'd actually be tempted by a Mk2 - the 1.8 models are more powerful (particularly later cars with variable valve timing) and Mazda implemented a few structural improvements over the earlier cars. Plus, Mk2s are often cheaper than Mk1s these days.
Best of all, if you have around £5k to spare, would be a Mk3 - they're not quite as interactive as the first two generations and early models were a little unpredictable in cornering (easily fixed with the many suspension upgrades available) but they're even quicker out of the box and just as reliable. Save some cash for tyres and brakes and buy one that isn't too rusty, and you'll worry plenty of faster machinery.
> Click here for our Mazda MX-5 Mk1 rundown
Renault Sport Clio 172/182
Prices from £1k
While some Renault Sport Clios have always been better than others, all are a fantastic basis for a fun front-drive track day car. There are plenty of points in their favour: Cheap, plentiful, lightweight, powerful, simple to fix, and upgrade parts pretty much grow on trees thanks to the hot Clio's popularity as a track car. They're much like a front-drive alternative to the MX-5 in fact, though realistically you'd have to spend a lot more on the Mazda to make it go as fast as the Clio will with just a few simple tweaks.
Early cars are getting thin on the ground so you'll most likely be looking at one of the facelifted models. The 172 Cup was a popular basis back in the day - it featured fewer toys and cheaper trim in the expectation that people would modify it anyway - but 182 Cups are even more plentiful.
Don't discount the Clio 197s and 200s based on the third-generation car either - they're a bit more expensive, but seriously capable on track. 172s and 182s start from as little as £1000 (though we'd spend a little extra to get one with more paper history and less thrashing history...) while 197s are currently £2k and up.
> Click here for our Renault Sport Clio 182 Cup review
BMW 3-series (E36/E46)
Prices from £2k
We've included two generations of BMW's 3-series here because both currently make for a very affordable way of getting the classic recipe of a big engine, a manual gearbox and rear-wheel drive. Earlier E30s are getting expensive and later E90s haven't yet dropped down to disposable levels, making the two generations in between the ideal pick right now.
Given there's so little price difference between variants, opting for one of the larger inline-sixes makes sense - you'll get in the region of 200bhp. Unfortunately, few cars came with the potentially desirable limited-slip differential, though the aftermarket can help if you've got the cash. We'd also be tempted by some weight-saving measures - an E36 328i Coupe is the best part of 1400kg and E46s are heavier than that.
A coupe is the natural choice, of course - but don't discount the saloons or even the Touring for something a little different. Rust can be a problem, subframes can crack and some maintenance can be expensive, but supply is plentiful so you can afford to be picky when searching. 328is and 330i prices start at under £2000.
Mazda RX-8
Prices from £2k
Yet another front-engined, rear-drive Japanese car to consider, but not without good reason. First, RX-8s are really, really cheap right now - even the best struggle to scrape beyond £5k and the cheapest begin at under two grand or so. While that's down to a reputation for mechanical frailty, it means you can get a car that's been looked after with meticulous attention for less than ropey examples of some of the cars above.
Service history is more critical than on any other car here (look for plenty of oil changes and a compression test) but the rewards may well be worth it. RX-8s are light on torque but high on refinement, and on a trackday you'll spend most of your time at high revs in any case. Many owners swear by giving the "Renesis" engine regular thrashings to keep it healthy. Throttle response is sharp, the gearbox precise and the chassis is much like that of the Mk3 MX-5.
> Click here for the Mazda RX-8 review
Mini Cooper S (R53)
Prices from £2k
A neat alternative to the Renault Sport Clios, Minis have many of the same benefits, namely great parts backup and a plentiful supply of inexpensive cars. The R53-generation models were supercharged, giving them a little more character than later R56 turbocharged cars - the supercharger whine is always audible - and they still have a decent turn of pace.
Those early Minis have nicer steering than those that have come since too, great for sniffing out apexes, and there are plenty of companies offering to tweak supercharger pulleys and improve the breathing if you're after a little more power - though the usual combination of better tyres, uprated brakes and some choice interior parts removal will be more immediately beneficial on track.
£2k-plus should get one that isn't too ropey and £3k is enough for a low-mileage, well looked-after example - but £3k is also now the threshold for the turbocharged R56, albeit with higher mileage.
> Click here for our histroy, prices and specs of the Mini Cooper S (R53)
Renault Sport Megane 225/R26
Prices from £2k
The Clio might be the most affordable Renault Sport-badged way of getting on track, but the Megane will have you mixing it with much quicker machinery a lot sooner. It's easy to get wrapped up in thoughts of R26.Rs with their bucket seats and roll cages but the regular R26 and even the Megane 225 that preceded it are inexpensive but highly accomplished machines in which to hone your skills on track.
The 225 didn't get the greatest reception on its debut, but the fundamentals are there and prices start at under £2000. You get 225PS - or 222bhp - and a compact platform ripe for modification, with everything from uprated suspension to remaps available to take you a little closer to the excitement of the later cars. Even better to start with one of the Trophy or Cup models, which had revised steering and chassis tweaks. The R26 goes one better with a standard limited-slip differential. Go for one with a comprehensive service history and make sure it's had the 72,000-mile cambelt change.
> Click here for our Renault Sport Megane review
Subaru Impreza Turbo/WRX
Prices from £2k
Think Subaru Imprezas and Mitsubishi Evos and you tend to think loose surfaces rather than smooth asphalt, but as a way of getting plenty of power and secure handling, Japan's rally-bred saloons - and the affordable Impreza in particular - are an intriguing option.
Did we just say affordable? How about £2000 and up for one of the "GC8" models (think McRae) or £3000 and up for the bug-eye WRX (think Burns) and blob-eye (think Solberg) models? Power for the former starts at 214bhp and basic versions of the WRX go a little better at 221bhp, though all shapes of Impreza were comprehensively developed over time so it's not difficult to find more potent examples, or indeed cars that previous owners have already tuned.
They're more expensive to run than they are to buy, with fuel and insurance costs both potentially ruinous and an appetite for consumables. Buying one of the quicker cars (and spending more money to start with) will avoid the need to spend extra cash modifying a basic Turbo or WRX, though you might wish to tune out the Impreza's potential for understeer with some chassis tweaks. A service history (and regular oil changes) is vital, and clutches get worked hard thanks to the Impreza's all-wheel drive traction.
> Click here to see how the Impreza Turbo stacks up against the Suabru BRZ
Honda S2000
Prices from £5k
Think of the Honda S2000 as an MX-5-evolved. They're a little more complex, both visually and mechanically, but that gets you a more serious machine as a result. It's got one of the all-time great four-cylinder engines (not something that can be said of Mazda's hardy but relatively unsophisticated units) and a gearbox to match (that trait is shared with the Mazda).
Like many of the cars on this list, tuning parts aren't difficult to come by. A set of wheels, tyres and perhaps a suspension tweak or two should erase an earlier S2000's slightly tail-happy tendencies (though fixing the slightly numb steering will be more difficult), but this is another car you can drive hard all day and expect it to carry you home without a whisper afterwards.
S2000s are inexorably creeping upward in price - Honda's inaction on replacing its iconic sports car and the relentless push towards turbocharging means a car like the S2000 has never appealed more - but you'll pay as little as £5k for one right now, rising to significantly more than £10k for the very best.
> Click here for our Honda S2000 review
Nissan 350Z
Prices from £5k
Nissan's brawny V6-engined coupes will never be cheaper, so now is a good opportunity to get hold of one and enjoy muscle car-like power (well, 276bhp in early cars - still more than anything else here) with balanced front-engined, rear-drive handling. Good reliability too and strong parts availability, with big tuning scenes in the United States and Japan particularly providing everything from subtle tweaks to insane power upgrades.
Buy wisely and there's little here of real concern, with solid engines and transmissions on looked-after cars. At nearly 1500kg the 350Z is carrying around a fair bit of weight so a brake upgrade wouldn't go amiss, and suspension bushes take some punishment too so consider poly bushes as an upgrade. Prices begin at under £5k - and if you stretch to £10k then the newer 370Z comes within reach.
> Book your next evo track day here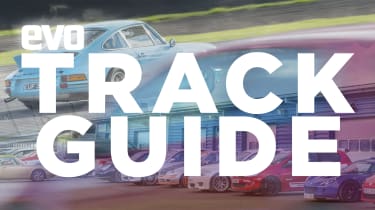 Find more on track cars, track days and track driving through the links below...